Trees for Cities is working in partnership with the London Borough of Lewisham to re-establish an area of woodland on Crab Hill in Beckenham Place Park. The woodland will be planted carefully so it does not block visibility. It will bring splashes of colour throughout the seasons and attract bees, birds and butterflies! Local people will also be able to forage the fruits and nuts that grow there.
Location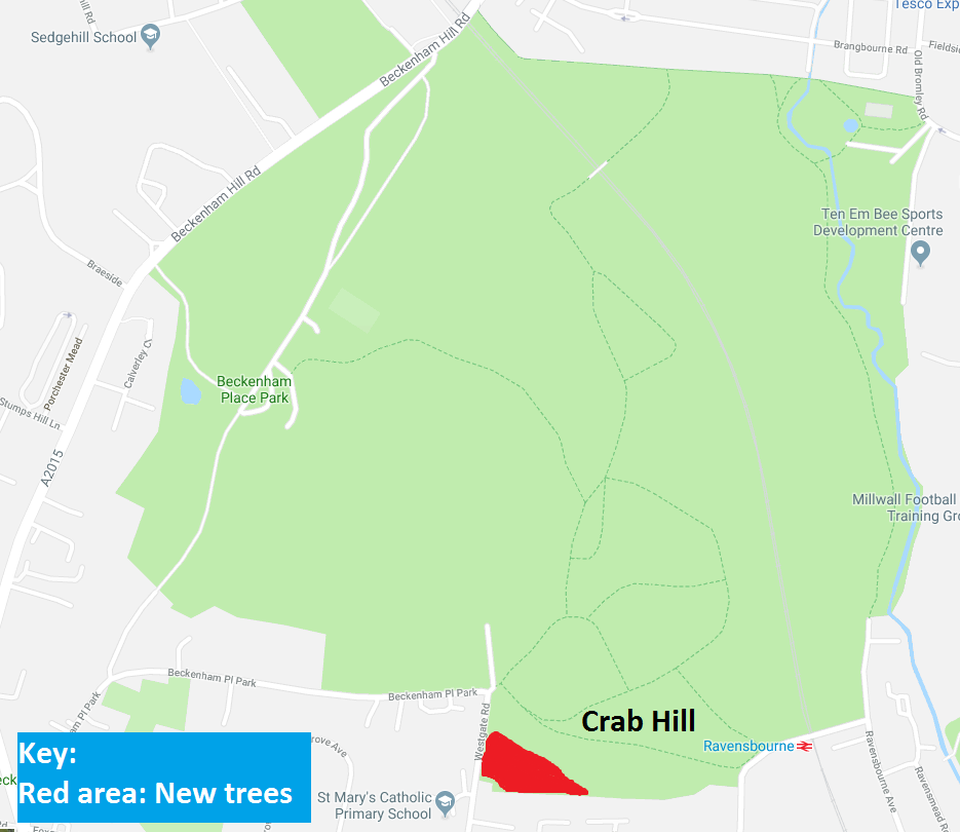 The design
The design has been developed with the aim of creating a sustainable woodland for people and planet. The diversity of the woodland will include edible fruits and nuts for local people to forage for free, and will provide a habitat for local wildlife!
The trees will be very young trees called 'whips'. The trees in Zone C will be planted in amongst existing trees to enrich the woodland. Zones A and B will be a new woodland fringe. Small groups of fruit and nut trees will be planted in Zone D to create a wild orchard.
If you live off The Heights and access Crab Hill through a gate, your path through will remain clear and accessible. The path running through the existing trees will remain. 
Zone E will be left for natural regeneration! The mature oak tree here has already populated the area with saplings.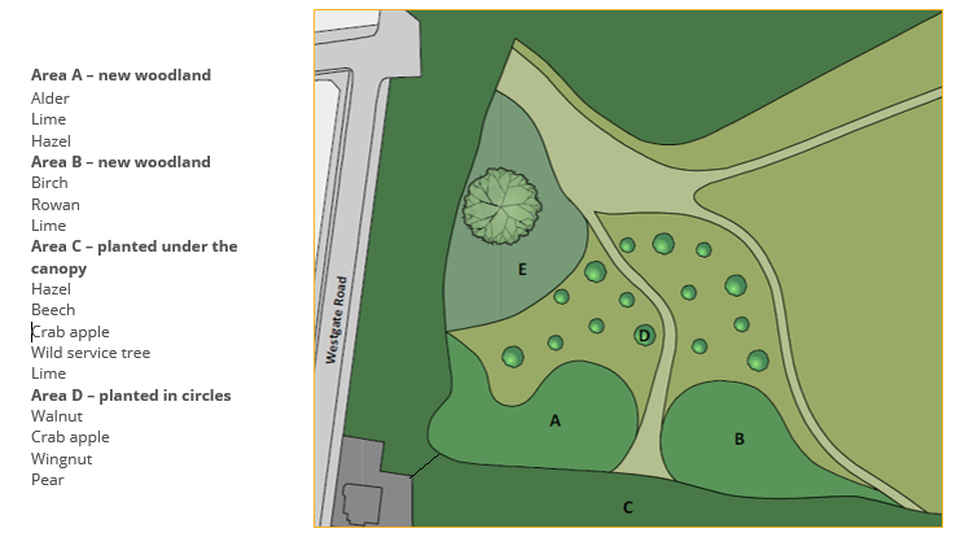 Feedback form
Let us know what you think by Monday 1st October 2018. Your comments will help us finalise the design before planting begins in December 2018. If you have any questions, please contact Jess via email: jess@treesforcities.org

Please click here to fill out the form.