Urban Trees for all, by all
Between 29th November and 6th December, any donations you give will be doubled at no extra cost to you through our Urban Trees For All, By All campaign!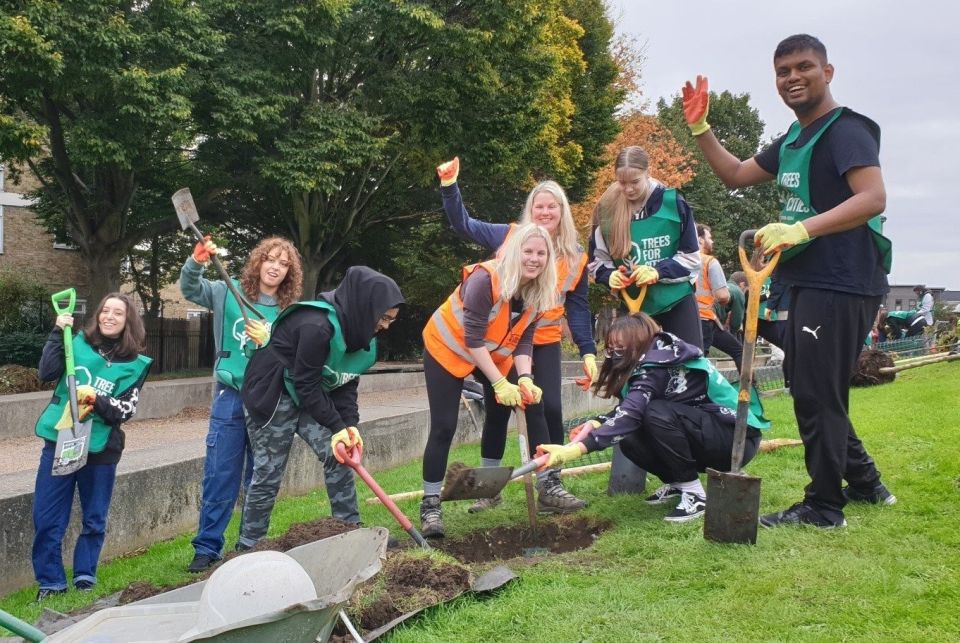 Now more than ever, at this critical turning point, urban areas and their communities have an enormous role to play to prevent catastrophic and irreversible damage to nature & the climate. This campaign will empower urban communities to create healthier towns and cities full of urban trees for all, by all!

By joining in with our Urban Trees For All, By All campaign and making a donation, you can do your part to address inequality in green infrastructure by helping us reach even more urban communities, and planting even more urban trees.

£40,000
is our target for the campaign
As the need for urban trees grows, so do our planting ambitions - and this is why we're looking to run our biggest campaign ever. If we raise £40,000 in total, this will be matched to £80,000, enabling us to plant thousands of trees in towns and cities across the UK and around the world.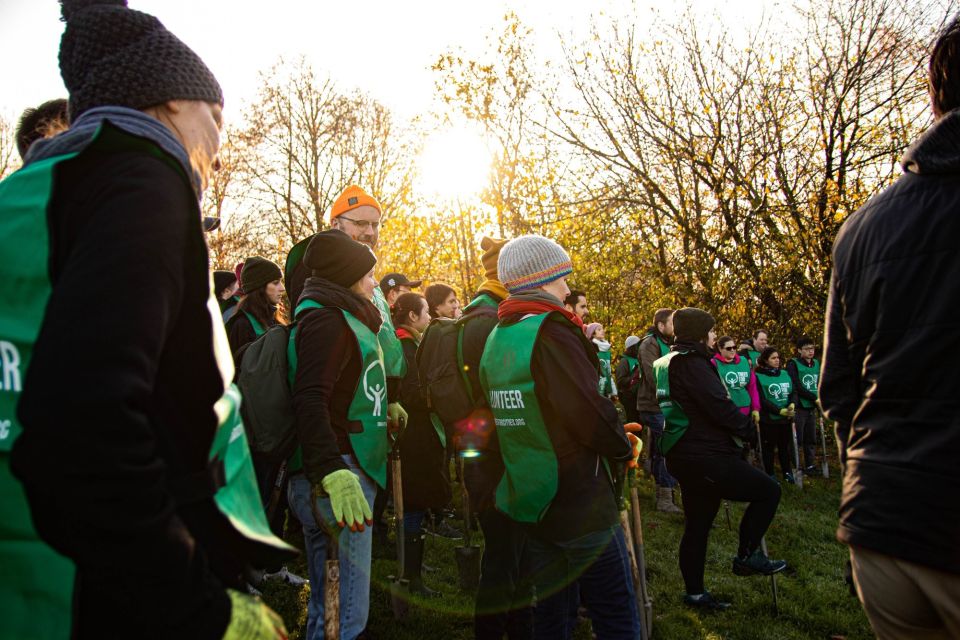 While it may not be at the front of people's minds, the climate crisis is escalating. We're seeing shifts in weather patterns that are disrupting ecosystems across the world. But there is still time to act! This is the most important decade ever for the environment, and one of the most effective ways of combating climate change is to empower urban communities to plant trees. Through cultivating lasting relationships with nature within urban communities, we can create urban forests for all, by all
Trees for Cities has been transforming urban green spaces for almost three decades, and has played a key role in pioneering urban environmentalism. 80% of the UK's population now live in urban areas, and so there is a huge potential to work with communities in towns and cities. Through this campaign, we can continue to bring the benefits of urban trees straight to the people who need them the most, cultivating lasting connections between urban communities and the nature around them.
We have already planted 1.5 million trees. But there is still more to do.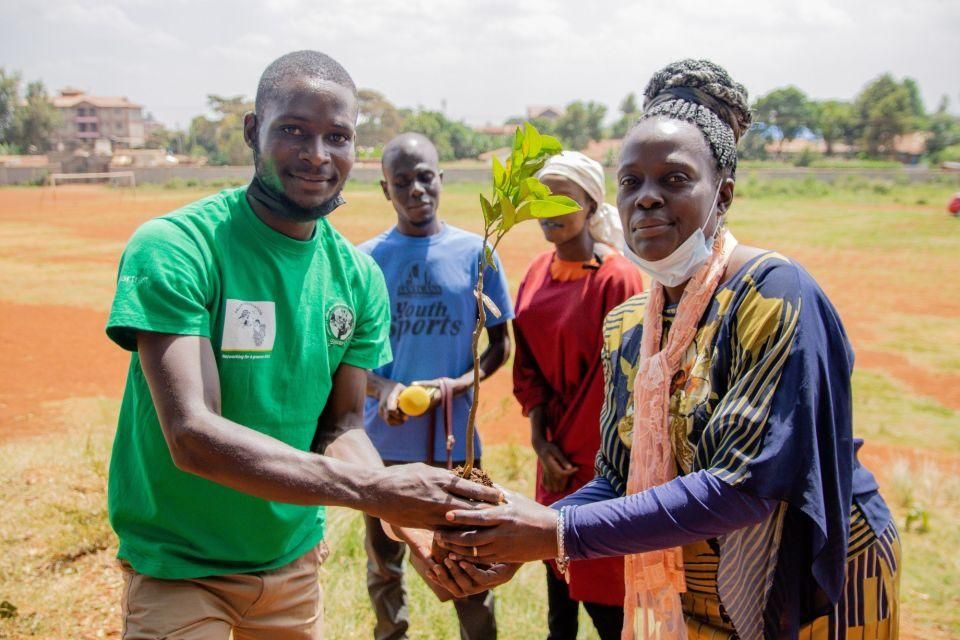 The generosity we have received during our past match-giving campaigns has already helped thousands of people up and down the country, and together, we can still achieve so much more. 88% of our income comes from voluntary sources, and so everything you donate really does help plant trees and makes a huge difference to inner-city communities.

Check out how we are working to create healthy cities across the world below!
Planting Healthy Air
Through Planting Healthy Air in Schools, Trees for Cities is testing green infrastructure, design and planting techniques to screen airborne pollution.
Learn More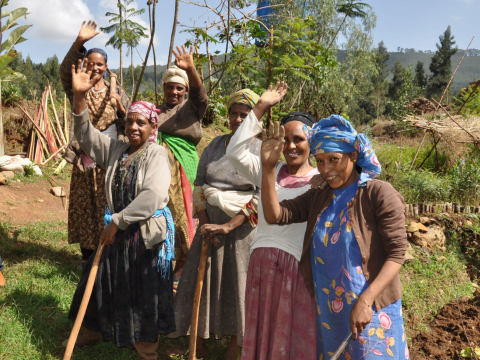 Our International Work
From Peru to Tanzania, we work with local organisations on practical solutions to green polluted cities and provide locals with the skills to secure sustainable livelihoods.
Learn More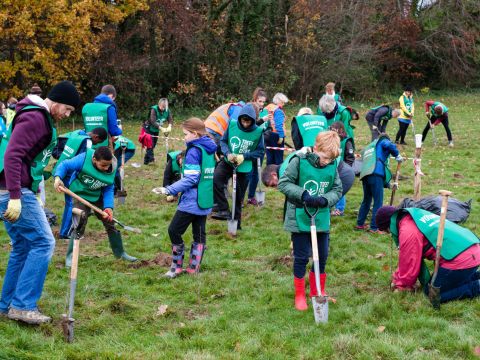 Urban Forests
By planting thousands of urban trees worldwide each year, Trees for Cities is building resilience against threats facing the natural environment.
Learn more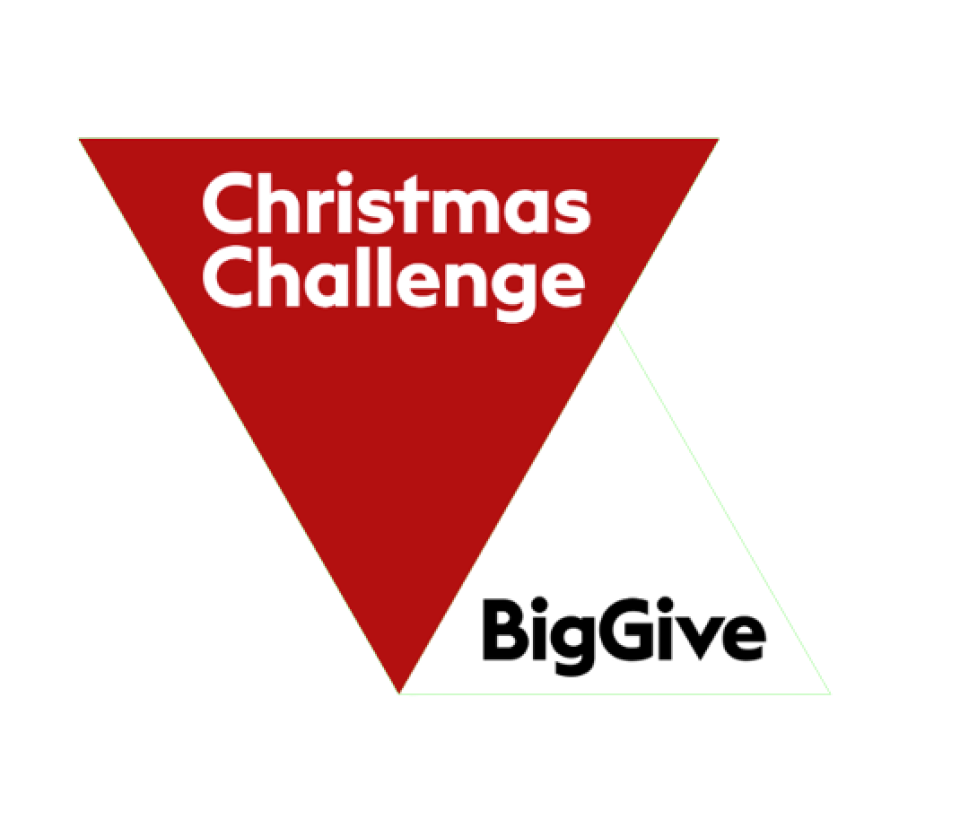 What is the Big Give?
The Big Give is the UK's largest match-funding campaign, and is a chance for you to double your donations to Trees for Cities - this is made possible by our match-funding champions The Reed Foundation, and means that every £1 you give is worth £2 to us between midday 29th November and midday 6th December, at no extra cost to you!
To get involved, simply click the link below!