Show your commitment to sustainability
With Environmental Offsetting
Environmental offsetting through planting trees is a unique, effective and long-term approach to managing the unavoidable environmental impact of your business activities. Through creating woodlands, which naturally remove greenhouse gases like CO2 from the atmosphere, you can achieve your sustainability objectives and manage your environmental footprint whilst making an investment in holistic green infrastructure.
Call us on 020 7840 5950 or email us at corporate@treesforcities.org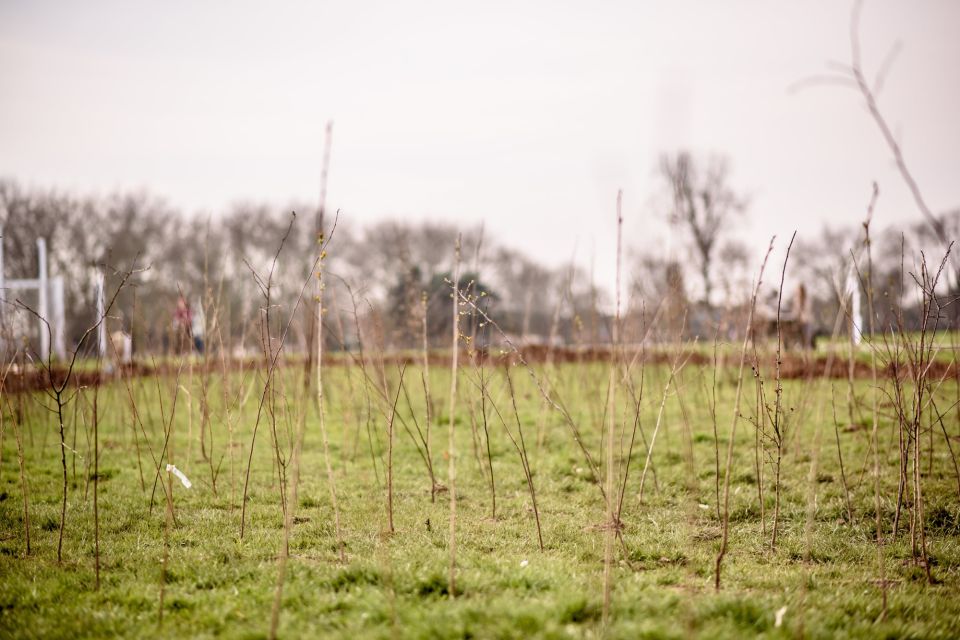 400 million tonnes
​Every year, business activities like travelling, producing goods, and using a computer release over 400 million tonnes of CO2 emissions into the atmosphere.
CO2 accounts for 81% of total greenhouse gas emissions, which increase global temperature, affect wildlife and increase extreme weather events.
Why offset with Trees for Cities?
Your offset will be verified by an independent third party company , whose approach is aligned with ISO principles
Your trees will be planted at a specified location in the UK, giving your offset tangibility
Tree survival will be guaranteed for a set period of time and species will be selected to enhance woodland survival and resilience
You'll be making a social and environmental difference, globally and locally
We can plant trees to help you to offset the impact of your carbon emissions, paper use or air pollution from business activities.
Call us on 020 7840 5950 or email us at corporate@treesforcities.org
48 Pounds
The amount of carbon dioxide a single mature tree can absorb in a year
It's thought that globally our forests absorb 40% of manmade CO2 emissions before it reaches our outer atmosphere where it can trap more heat. Because of their size and density, trees are much better at this than smaller plants.
Build better business
With the help of our Corporate team.