New Trees for Elthorne Park
Trees for Cities has been working in partnership with Ealing council for several years and is delighted to be planting 43 new trees in Elthorne Park this September. The trees will be nut trees to compliment the wonderful planting the Hanwell and Norwood Green Orchard Trail has done in the park so far.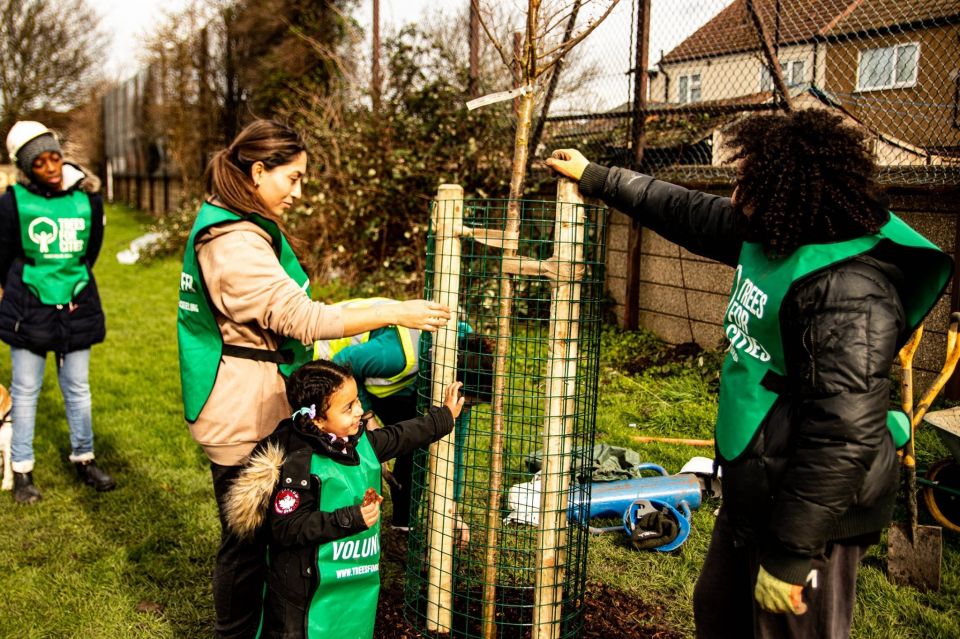 The species planted will include Hazel, Pecan, Sweet Chestnut, Walnut and Beech. These species have been chosen because they will produce nuts and for the variety of colour they will provide to the site throughout the year.
Trees for Cities have been delivering community tree planting activities for 25 years. We have reviewed our planting procedures so we can work safely within the community and give local people the chance to enjoy planting trees with us.
If you have any questions or comments please contact Anna at anna@treesforcities.org or call 07825 143 160.