New Trees for Field End Recreation Ground
Trees for Cities is working in partnership with the London Borough of Hillingdon to plant new young trees at Field End Recreation Ground.  The trees will provide valuable habitat for urban wildlife and add splashes of colour to the rec throughout the seasons. The project has been kindly sponsored by a family as a memorial woodland.
Join the community planting day!
Plant trees, eat cake and celebrate with us on Saturday 29th February. 
The event will be open to the public at midday. We will wrap up around 3pm. There will be a private ceremony in the morning for the family who have kindly funded the project in memory of a loved one.
All ages and abilities welcome!
If you have any questions, please contact John on johnk@treesforcities.org or call 07730 666 152.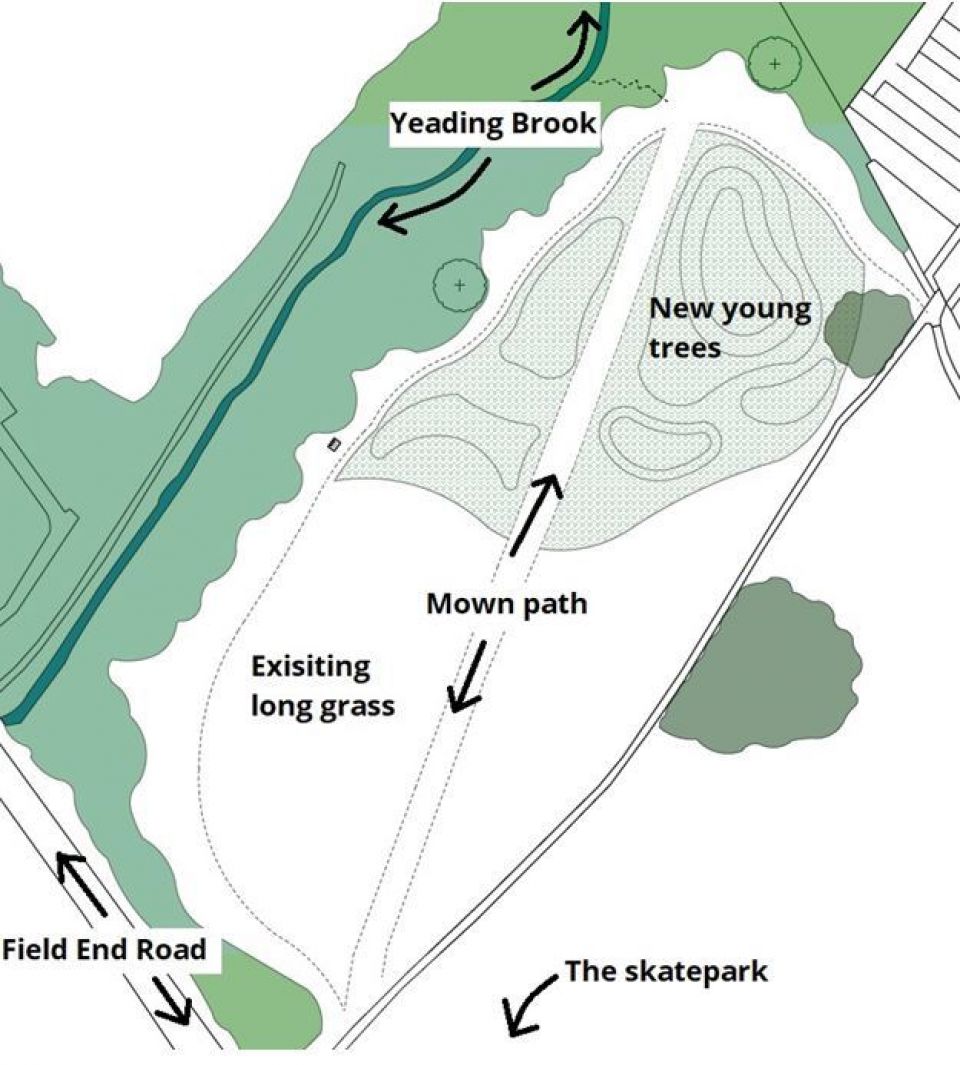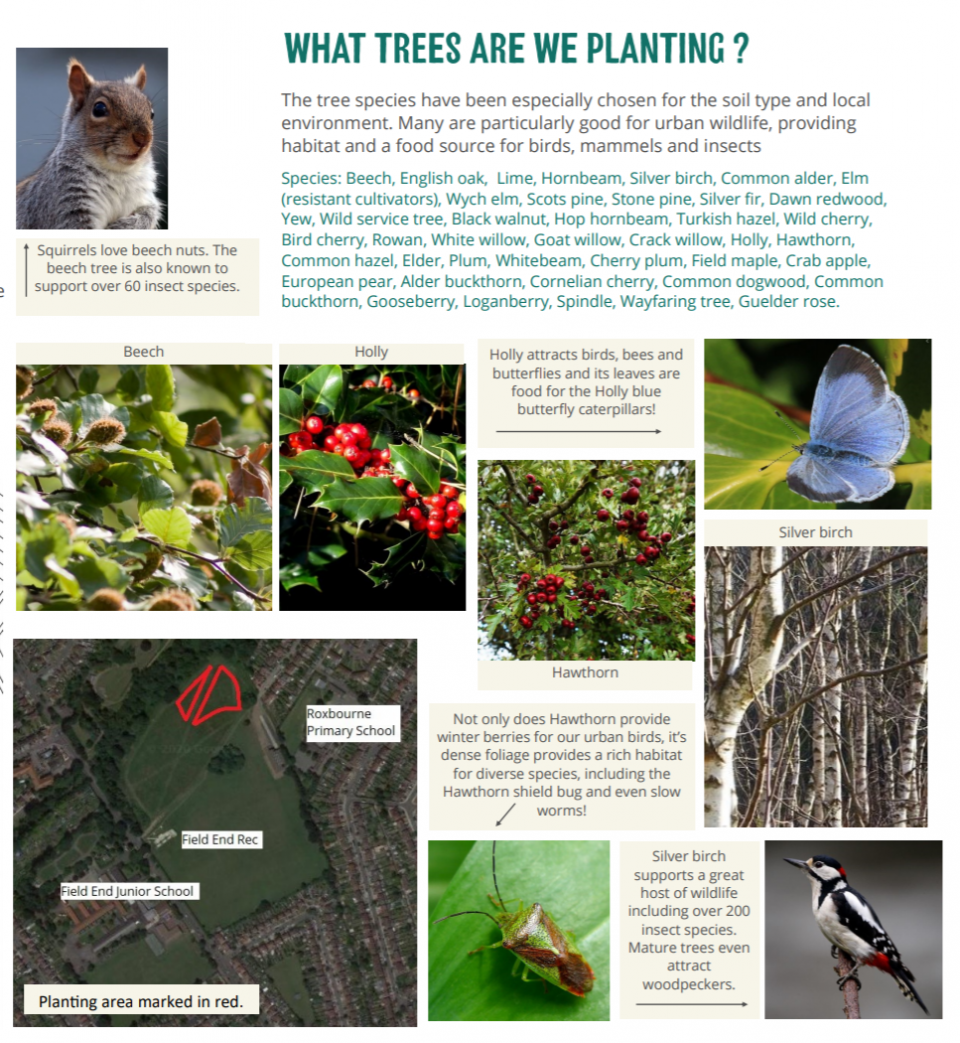 We will be planting in the Northwest corner of field end recreation ground, there will be a walkway left through the middle and around the edge of the planting area to allow viewing and access to the woodland 
This woodland has been designed to encourage wildlife to the site and because of this we are planning to plant over twenty species in the woodland. Our Urban Forest and Design team have carefully selected these to be successful on this particular site.