Racecourse Estate - Growing a Greener Estate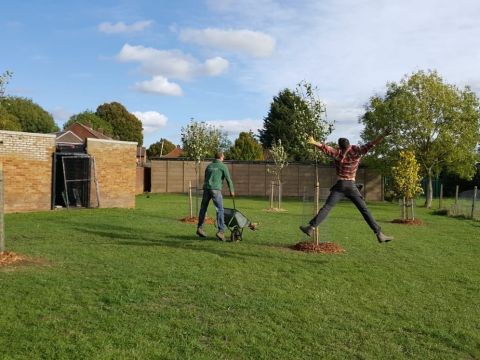 Winter works around the estate
Click here to check out what we've been working on lately with local residents, including new garden space designs, information on past planting days and more.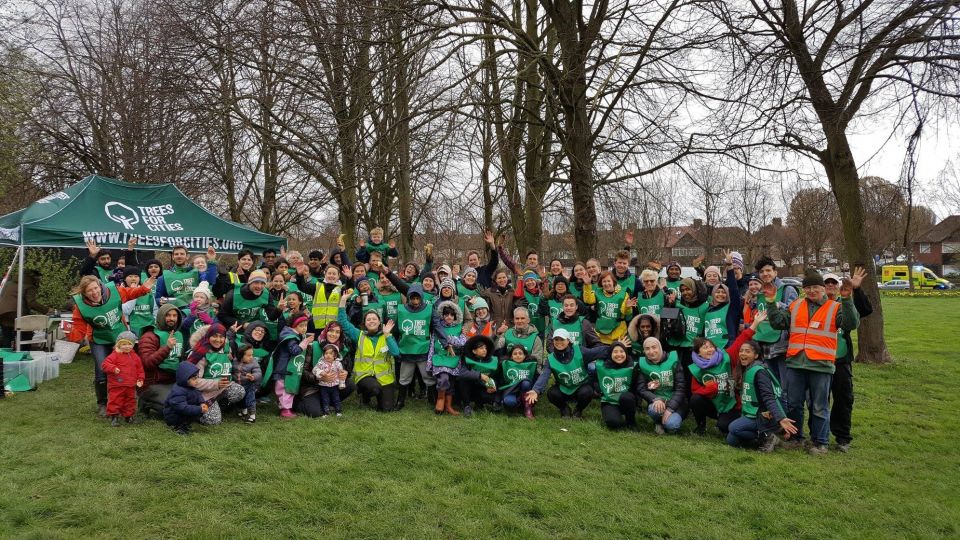 The pioneering project in Ealing brings together a range of our activities including tree planting, greening and food growing, with an aim to create long-lasting benefits for local residents.
Since January 2018, we've been working with Ealing Council and local residents to improve the green spaces on Racecourse Estate. Our aim is to create long-lasting benefits for local residents by improving green spaces and providing a range of volunteering activities.
The project is part of our Strategic Partnership with Ealing Council – running since 2016.
What's happened so far?
Numerous consultation events have taken place with residents – taking in the views, wishes and needs of local people. So far, 158 trees and 800 spring flowers have been planted around the estate, and wildflower strips have been planted by Ealing Council.
Hundreds of residents have already taken part, including volunteers from the following:
Northolt Library
Northolt Fire Brigade
1st Northolt Scouts
Welldon Park Primary School
Petts Hill Primary School
Children's Centre
Northolt Park Nursery and
St Richard's Nursery
St Richard's Church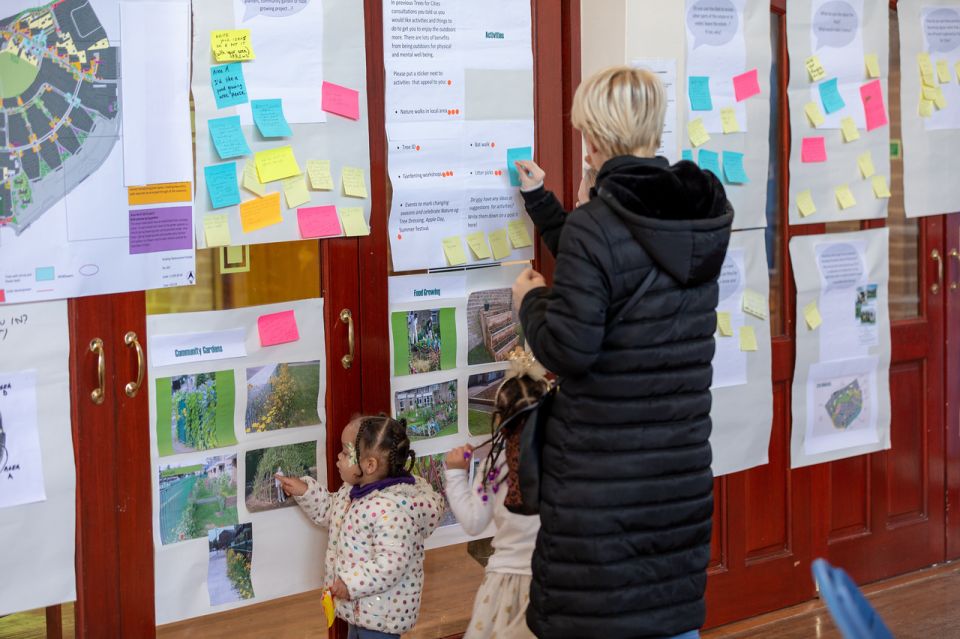 What next?
Trees for Cities is delighted to have been awarded £226,615 in National Lottery funding in order to continue the great work on the estate. We are especially hoping to engage children, parents and carers across the estate. The funding comes from The National Lottery Community Fund, which distributes money raised by National Lottery players for good causes and is the largest community funder in the UK. 
The project will now run until 2023 and see a whole host of greening activities take place around the estate, as decided on by the community! There will also be regular volunteering opportunities for people to get involved.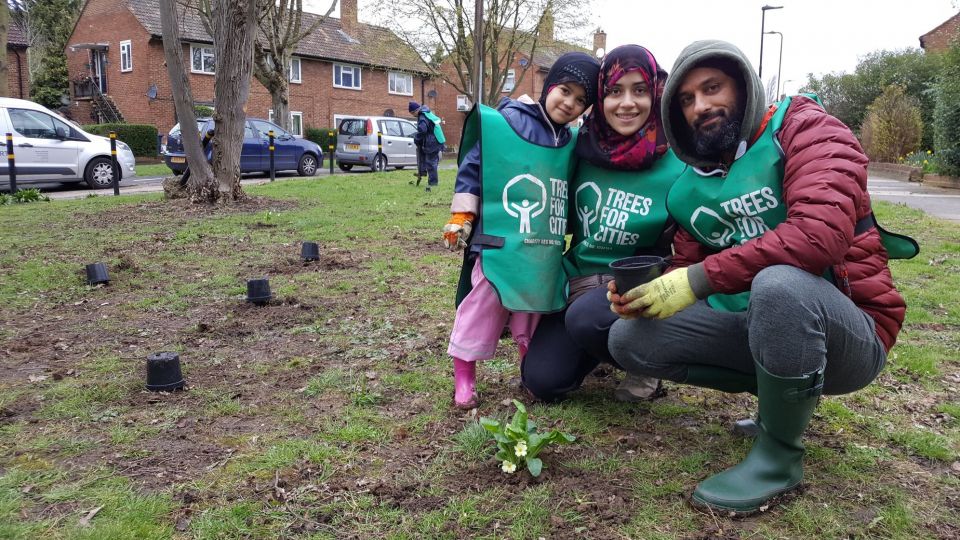 Stay in touch
A note on Covid-19
Trees for Cities is following the latest government and industry guidance around COVID-19 measures to ensure our staff and local communities are safe. All activities will follow social distancing guidelines with the appropriate PPE and hygiene equipment. Activities will be held outside in small groups. If you have any questions, please do not hesitate to contact us at jess@treesforcities.org