We believe that all children should have the opportunity to plant and learn about trees
but understand that this can be a challenge in London!
We're very excited to be supporting London primary schools to sign up for free packs of trees as part of Trees for Schools – a programme funded by Defra and delivered in partnership with the Woodland Trust.
Orders for the Trees for Schools programme are now closed. You can still order free trees via the Woodland Trust website and should now go to the Woodland Trust directly for any advice on new tree pack orders.
If you have ordered a pack for March 2020 please still continue to liaise with Sarah at sarah@treesforcities.org and she will be able to offer you help and planting advice.
Our school is in an urban area, and many of our children won't have the opportunity to visit parks, or woods, or get up close to nature. By planting trees at school we can give them that experience; and teach lessons in an engaging way.

Headteacher of Griffin Primary School Mr. Chris Beazeley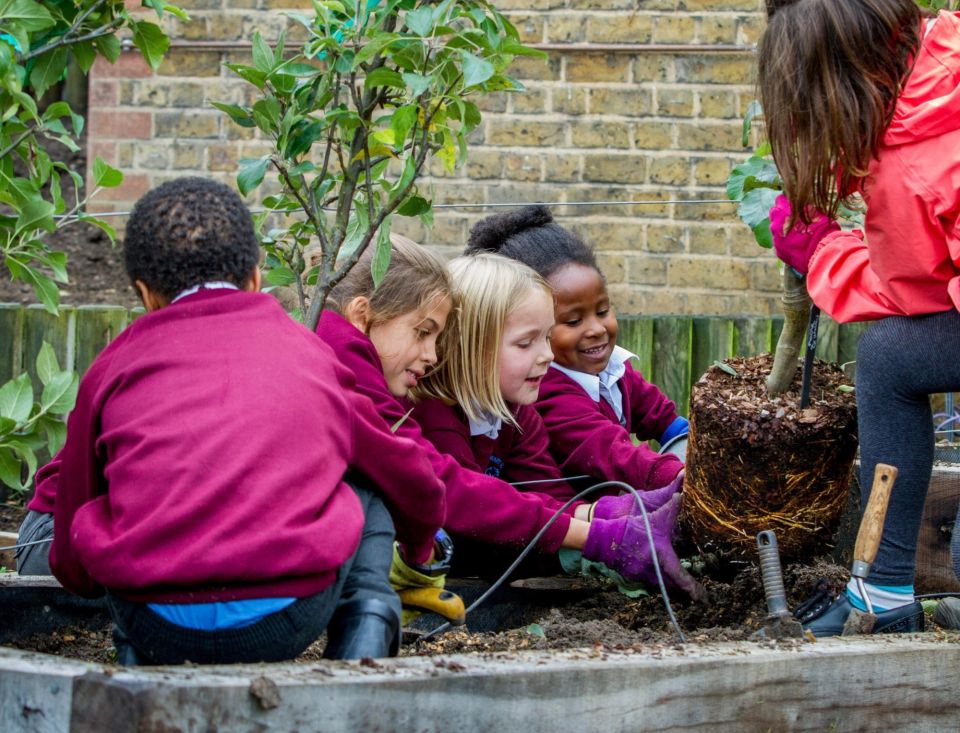 Other ways to get involved with us
We offer a number of ways for children, young people and schools to get involved with our work:
Keep an eye on our projects page and sign up to our volunteer mailing list to get involved with tree planting in your local area.
Check out our Edible Playgrounds, which gives children the opportunity to grow, harvest and eat fruit and vegetables in their own school playground.