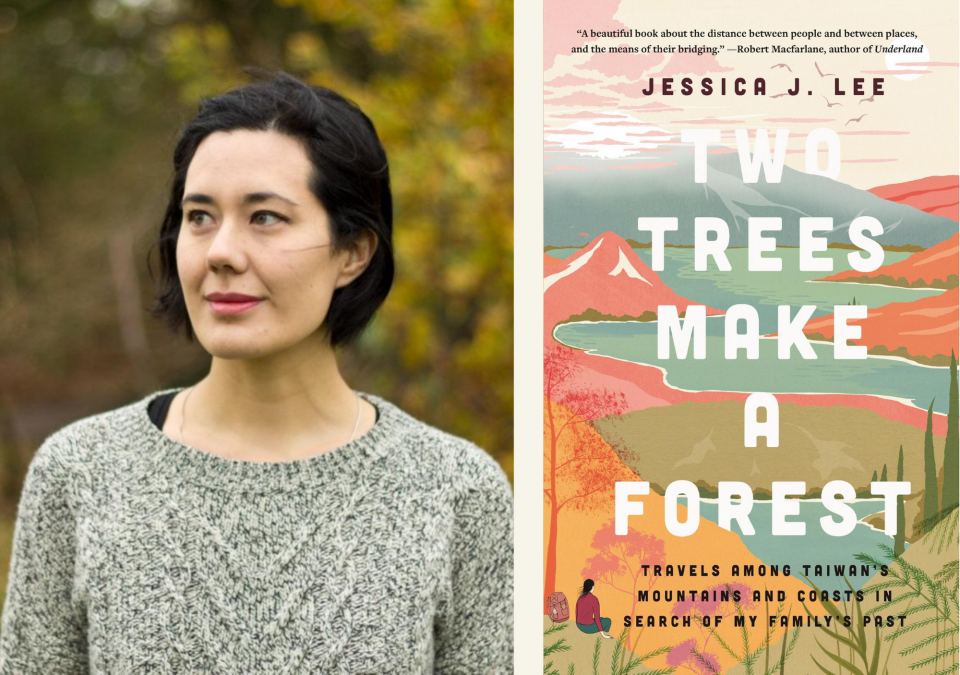 Want to read more about nature but can't see the woods for the trees? Ahoy all wood be book worms! Introducing the TfC starter nature book list.
One way to make up for missing out on trips and walks in nature during the pandemic is to enter those worlds through the pages of magical writing.  Nature writing has never been more popular and we are spoilt for choice these days by a large number of wonderful books for our delectation. 
If you haven't scrambled into the undergrowth or swung from the tree-tops of a nature book or would like to expand your horizons, here's an introductory list of some inspiring writings old and new. They are not in any order of merit as they can all stand tall on their own and collectively form a dazzling forest worthy of any intrepid adventurer. 
Some of the books listed have been highly recommended by TfC staff and others chosen to increase diversity and variety and includes some old and new classics as well as lesser known work. What they all have in common is a deep joy, value, connection, and respect of the natural world. Reading works like these can remind us that we are a part of nature too and that is a nurturing and healing in itself. 
Our list has a book for all tastes - go on give it a try for your autumn reading pile!

The short list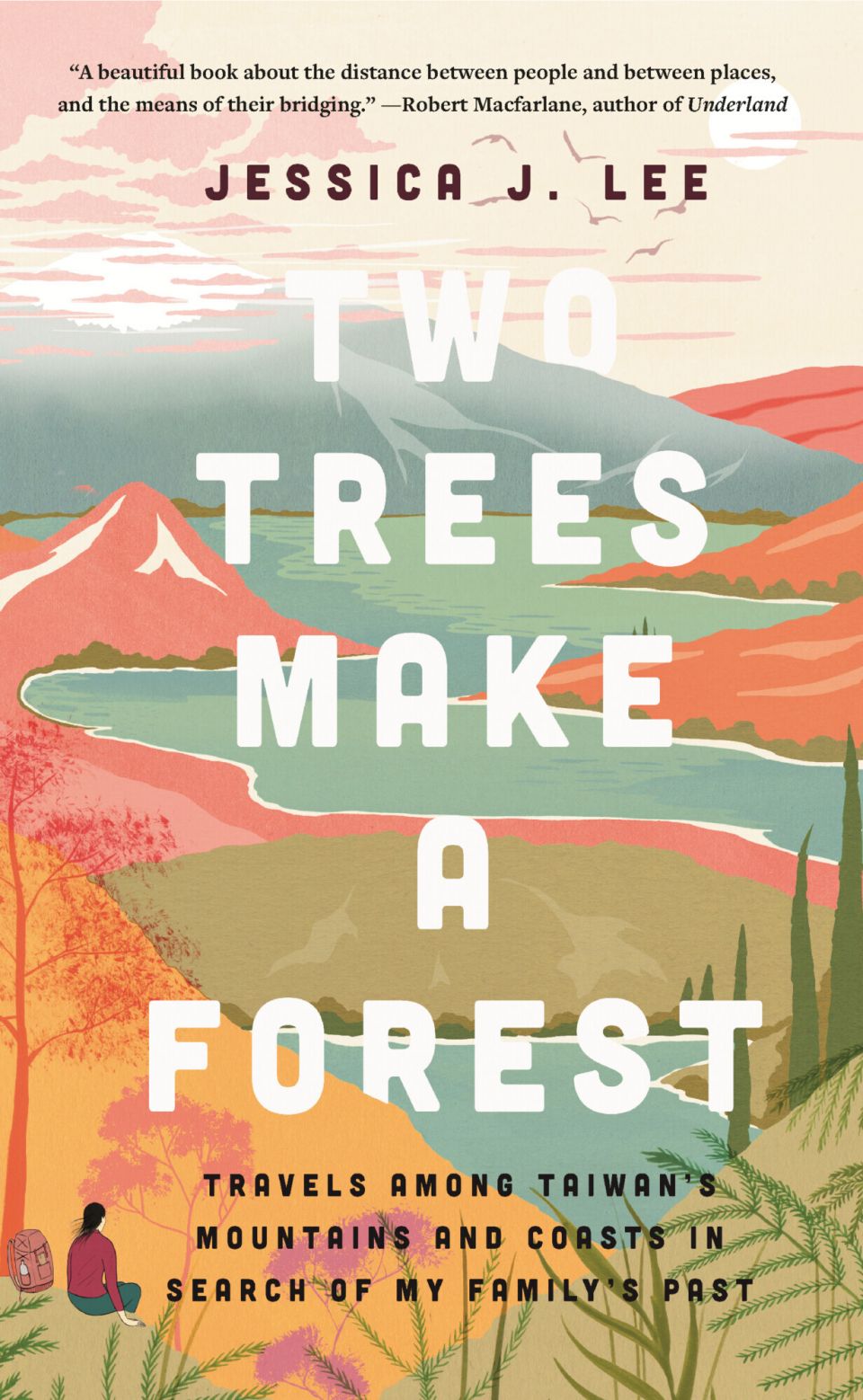 'Two Trees Make a Forest: Travels Among Taiwan's Mountains & Coasts in Search of My Family's Past' 
By Jessica J Lee 
Braiding history, travel, nature, and memoir, this book shows how geographical forces are interlaced with our family stories.
Taiwan features Northeast Asia's highest mountains and a rich biodiversity. Lee explores this natural landscape, while tracing her family heritage and history. Born to a Taiwanese mother and a Welsh father in Canada, Lee's maternal grandparents were born in China but fled to Taiwan after the Communists won the Chinese Civil War in 1949.
As an environmental history scholar and nature writer, Lee brings a fascinating perspective to Taiwan based on an immersive connection to the land. Lee eloquently describes Taiwan's landscapes and natural history.
Lee hikes mountains home to birds found nowhere else on earth, and swims in a lake of drowned cedars. In the process discovering surprising parallels between the natural and human stories that have shaped her family. Lee also turns a critical gaze upon colonialist explorers who mapped the land and named plants, whilst relying on, and erasing the labour and knowledge of local communities.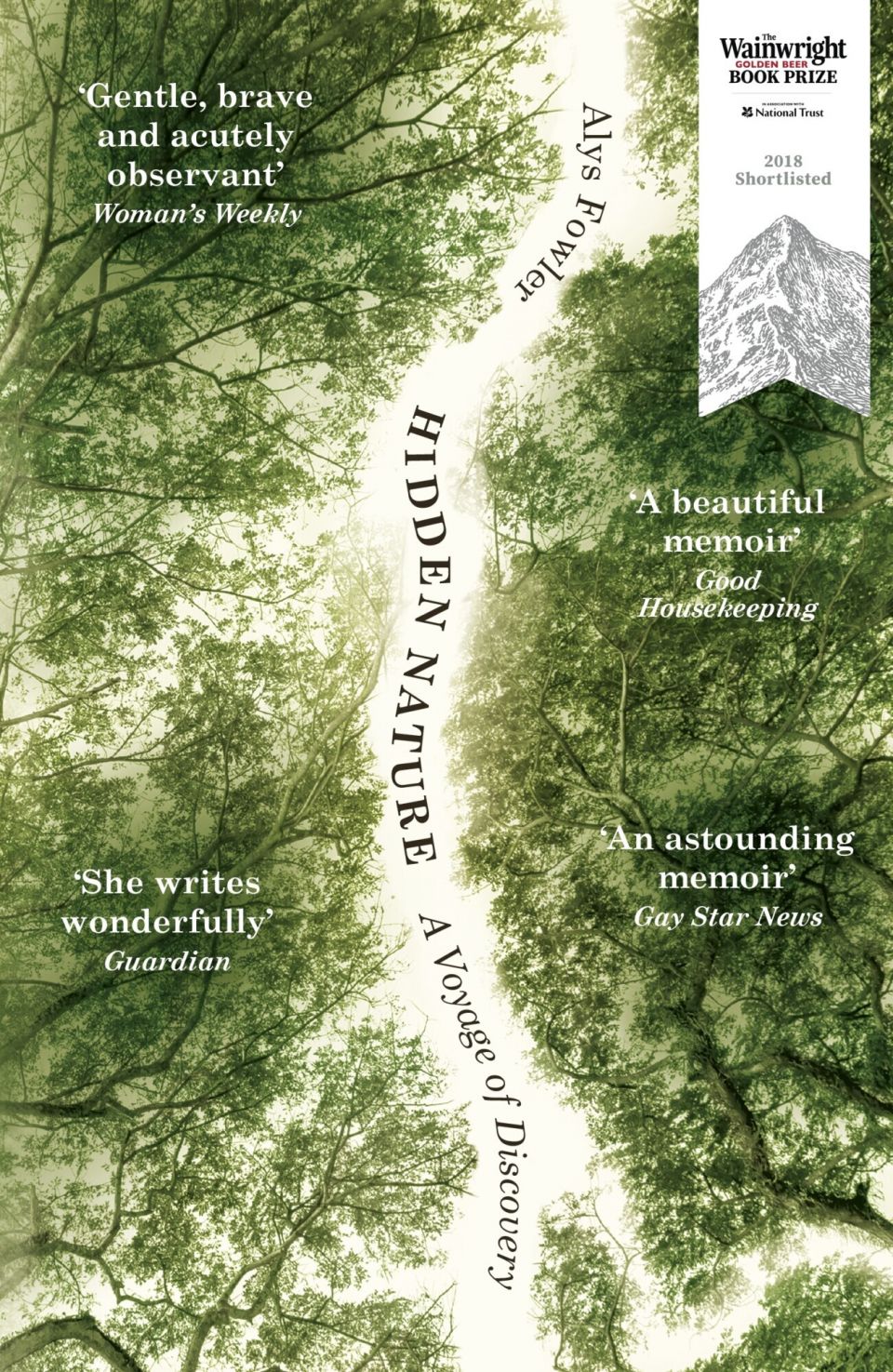 'Hidden Nature: A Voyage of Discovery' 
By Alys Fowler
Leaving her garden to the mercy of the slugs, award-winning writer and gardener Alys Fowler sets out in an inflatable kayak to explore Birmingham's canal network, full of little-used waterways where huge pike skulk and kingfishers dart. An adventure in her urban backyard looking at ordinary things; waterways, wildlife and waterside plants. Her book is about noticing the wild everywhere even between the flotsam and jetsam of urban living. Here, the abandoned, the litter strewn and in some cases, the polluted, come together with the beauty of nature found in unexpected places. Nature always finds a way and can recolonise what humans have left unloved. Where you or I may see just a weed growing next to a tin can, Fowler identifies a rare plant thriving against the odds in poor soil.

By taking to the water, Fowler was looking for a freer way of being in nature; observing, moving on, passing through. Like others before her she finds that her "safe, slightly boring city was different on the canals: there it was a little subversive, a little less structured."
Filled with the healing power of nature, beautifully written, honest and moving, Hidden Nature is also the story of Alys Fowler's emotional journey and her coming out as a gay woman. It is about losing and finding, exploring familiar places and discovering unknown horizons.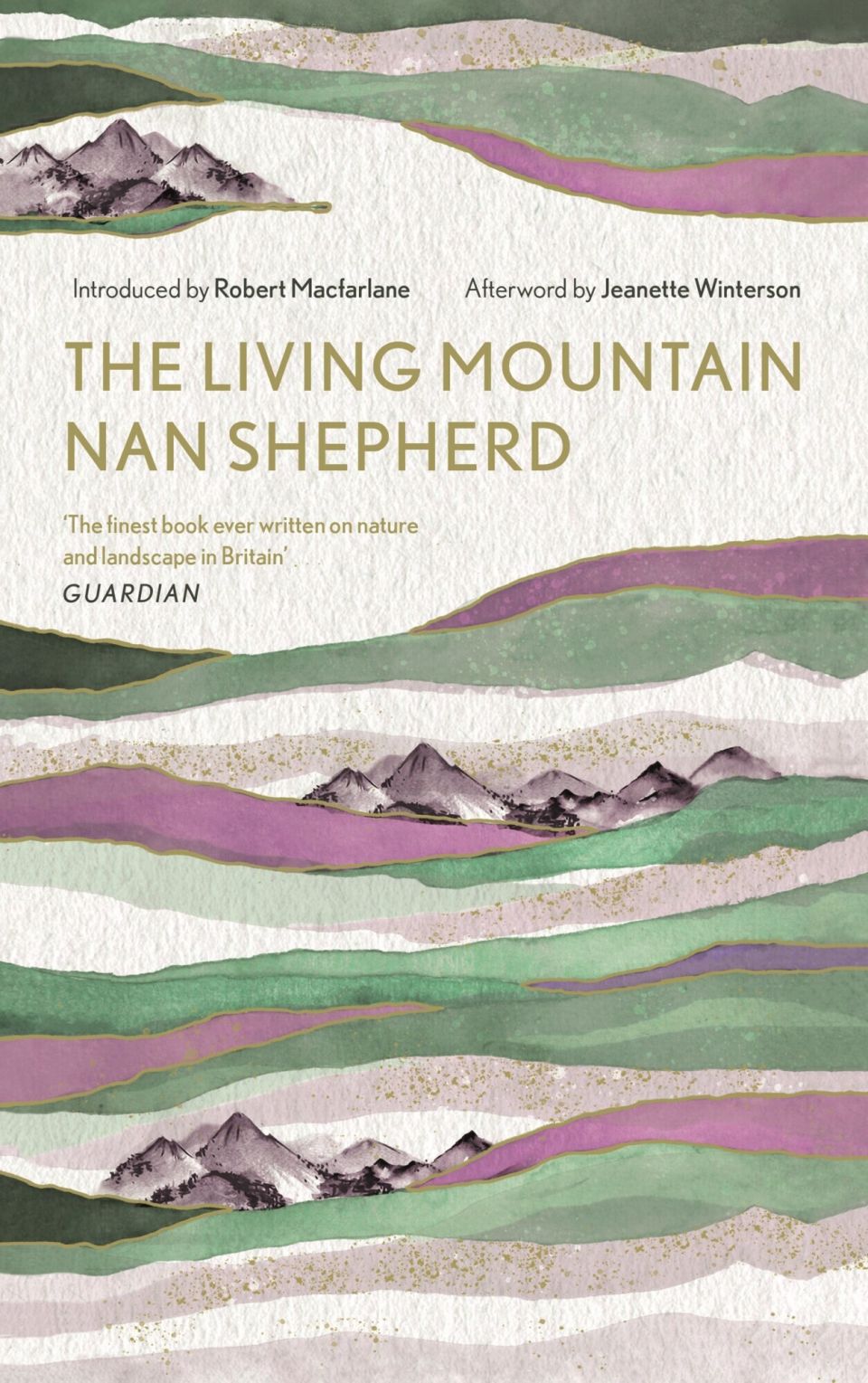 'Living Mountain' 
By Nan Shepherd
Nan Shepherd's paean to the Cairngorm mountains is the masterpiece of nature writing that few will have heard of. Written during the second world war it lay in a drawer for more than thirty years before it was published. A meditation on our imaginative relationship with wilderness such as mountainous landscapes. Living mountain went on to deeply influence many writers and artists, testified by Robert MacFarlane's glowing introduction and afterword by Jeanette Winterson. Two of our finest nature and literary writers today. Shepherd's genius wasn't just the soulful weaving of memoir, field notebook, and philosophical inquiry but also in shifting from the predominant lens of conquest to a lens of contemplation. She knows her facts, but lovingly transcends them to the spirit of the place. Let Living mountain's poetic prose transport you to a magical world.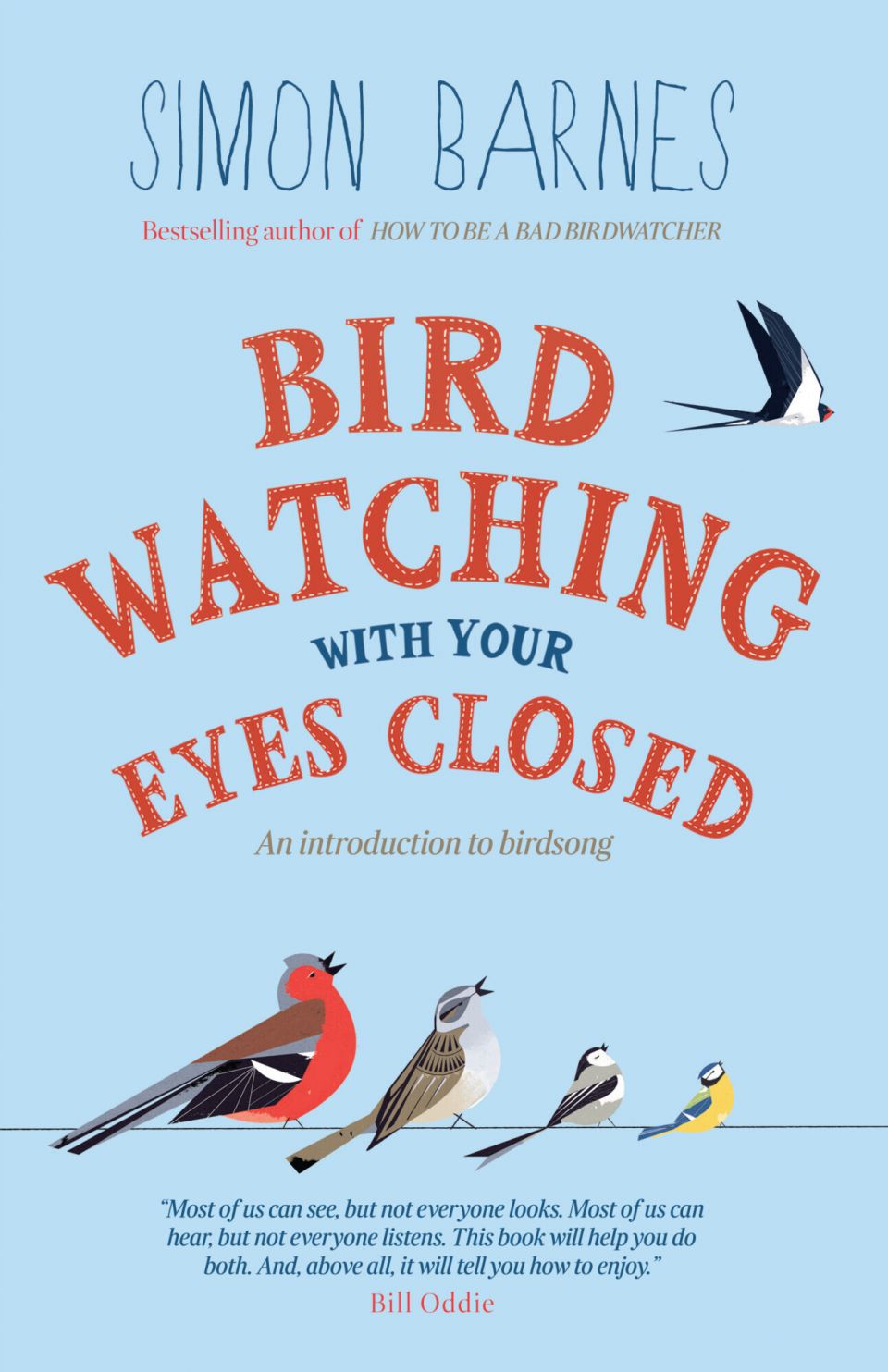 'Birdwatching with your eyes closed' 
By Simon Barnes (recommended by TfC's Simon Izod)
"Birds are the species that initiated my love of nature when I was a young boy, but when I read this book about 2 years ago, I had a limited knowledge of bird song. This book is a fantastic, light read that begins in the depths of winter with the song of the robin and builds up with a bird per chapter to the cacophony of mid-summer, before continuing to some other birds calls that you may hear throughout the year. Each chapter describes a specific bird's song, providing memorable, easy to follow descriptions. I particularly enjoyed the image of a black bird as a construction worker with their hands in their pockets whistling a lazy tune. During this time of lockdown when we've had this opportunity to meditate and listen to nature, hearing and knowing which birds I'm listening to has been a joy. This is a fantastic resource If you've fancied learning bird song but weren't sure where to start." Simon Izod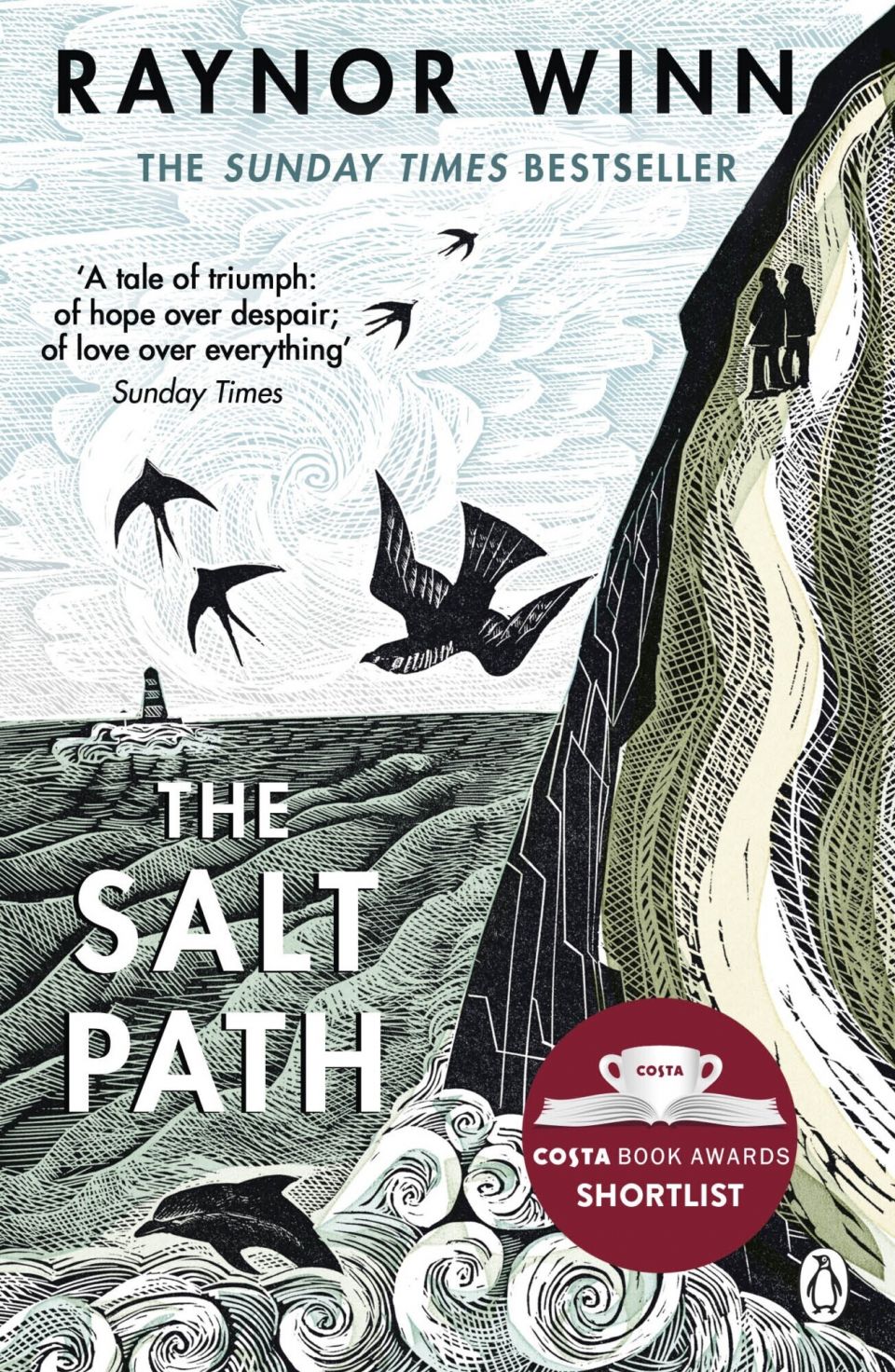 The Salt Path 
By Raynor Winn 
When faced by loss of livelihood, loss of home and a diagnosis of terminal illness, how many of us would decide to set off on an epic walk of 630 miles of sea swept South West Coast Path and all on a shoestring? 
An astonishing story about losing everything and finding yourself between the elements of sea and sky. For Raynor Winn and her husband Moth, the cruellest of diagnoses and the simultaneous collapse of their business opens an unexpected door to salvation through a journey which over its length transforms into a sweeping narrative of inner courage and nature's ability to heal. Their journey was not something they wanted to tick off their bucket list, nor a midlife desire for adventure. It was driven by despair.
Carrying only the essentials for survival on their backs, they live wild in the ancient, weathered landscape of cliffs, sea and sky. Yet through every step, every encounter and every test along the way, their walk becomes a remarkable journey.
The Salt Path is an award winning honest and life-affirming true story of coming to terms with grief and the healing power of the natural world. Ultimately, it is a portrayal of home, and how it can be lost, rebuilt and rediscovered in the most unexpected ways.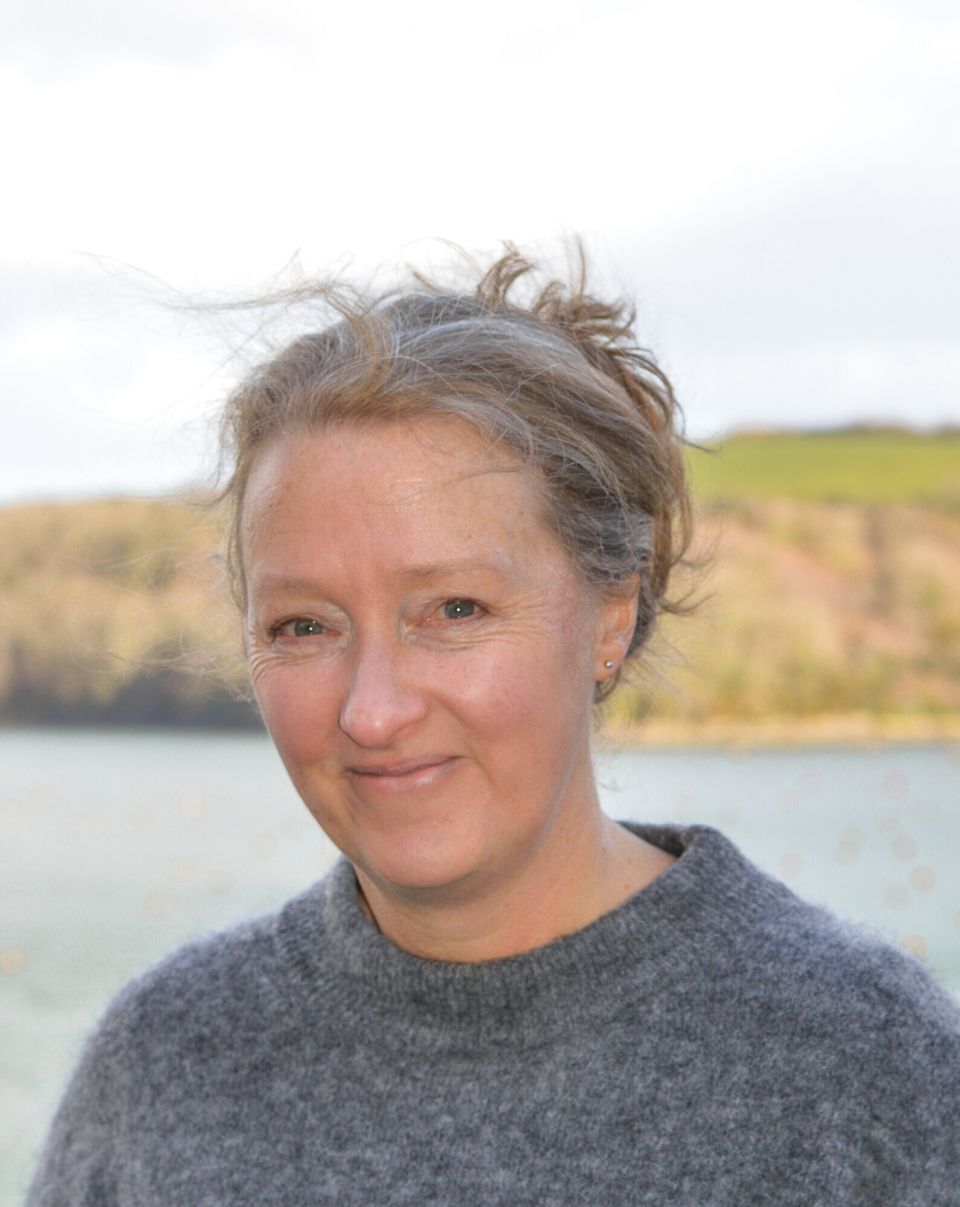 The long list
'​Diary of a Young Naturalist' by Dara McAnulty
'​Hedge Britannia' by Hugh Barker
​'Around the world in 80 trees' by Jonathan Drori
​'The Well Gardened Mind: Rediscovering Nature in the Modern World' by Sue Stuart-Smith
'​A sting in the tail' by Dave Goulson
'​Feral: Rewilding the Land, Sea and Human Life' by George Monbiot
'​The Grassling by Elizabeth' by Jane Burnett
​'The Sea Inside' by Philip Hoare
'​H is for Hawk' by Helen Macdonald
​'Silent Spring' by Rachel Carson
'​Braiding Sweetgrass: Indigenous Wisdom, Scientific Knowledge, and the Teachings of Plants' by Robin Wall Kimmerer
'​The One-Straw Revolution' by Masanobu Fukuoka
'​Walden' by Henry Thoreau
'​The Hidden Life of Trees: What They Feel, How They Communicate' by Peter Wohlleben
'The Lost Words' by Jackie Morris and Robert Macfarlane
Journeying into books like these can be another way to traverse through wilderness, both external and internal. Filled with an appreciation of the natural world these authors share their mental landscapes and travels too. It can be a source of inspiration, beauty and community. Come pick your paddling pool of pages, splash about, relax and enjoy. 
Let us know what you thoughts are  about our list on social media - and feel free to send us your recommendations too! @treesforcities
Donate to Trees for Cities and together we can help cities grow into greener, cleaner and healthier places for people to live and work worldwide.
Donate