How do you find out the value of Trees?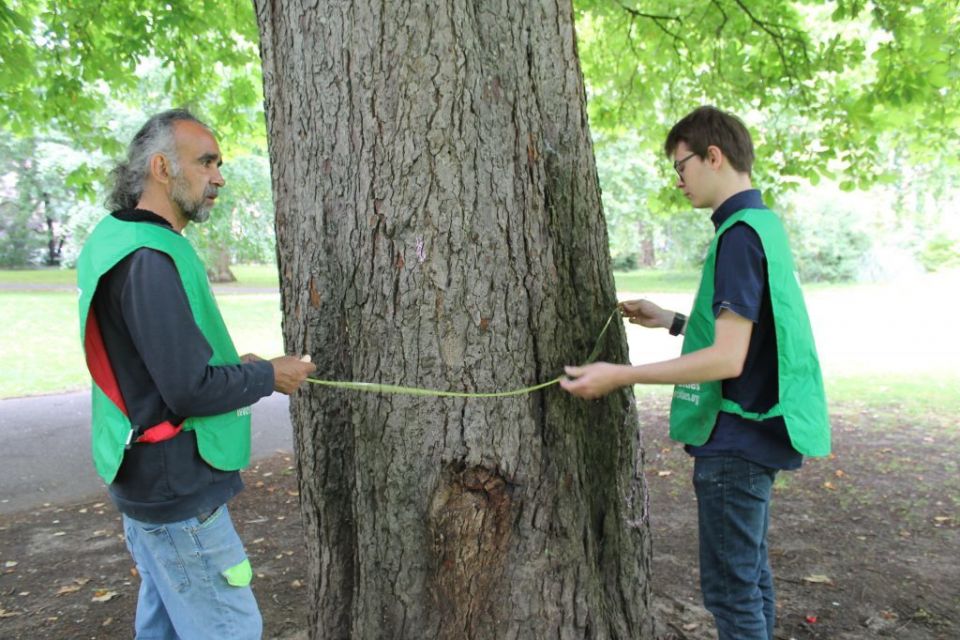 Our urban trees are pretty spectacular. Not only do they provide a beautiful space for our wildlife to survive, and our communities to relax away from busy city life, they also have some crucial environmental benefits too.
In a single year, 1 mature leafy tree produces enough Oxygen to allow 10 people to breathe, absorbs as much as 48 pounds of carbon dioxide and has the cooling effect of 10 air conditioning units. These benefits are vital in our busy and increasingly crowded cities, where over 80% of us now live.
We know trees are invaluable to us, but how do we tangibly measure the value of trees in monetary terms, and how much is this service really worth to our urban communities?
This is a question our Strategic Partnerships Coordinator, Ellen Osbourne, has been investigating recently through a pioneering new environmental project we have just launched using special software called iTree.
Across the London borough of Ealing, and in Kenning Park (where our very own offices sit) she has been teaming up with local volunteers to complete the UKs first detailed iTree survey to find out once and for all how much are trees are really worth.
The community-led project has been encouraging local residents to get outdoors and connect with their green spaces, whilst crucially contributing to our tree data by collecting information about the economic value of London's urban trees.
Local volunteers worked with our strategic partnership co-ordinator, Ellen, to measure the size and health of Kennington Park's trees. Using the iTree framework, this data can then be used to ultimately find out the value of the city's trees, and other crucial statistics, such as their carbon sequestration and flood protection capabilities.
Watch our film below as Ellen describes how the iTree project works:
Projects like this are proving how so many local people really appreciate the benefits our urban trees give us, and by contributing to iTree allows volunteers to gain a greater appreciation and understanding of the environmental impact they have.
Want to value your local trees? Now you can! Click on the link below to see how can you contribute to the i-Tree project.
Donate to Trees for Cities and together we can help cities grow into greener, cleaner and healthier places for people to live and work worldwide.
Donate