From London to Leeds: How many trees did YOU plant in one week?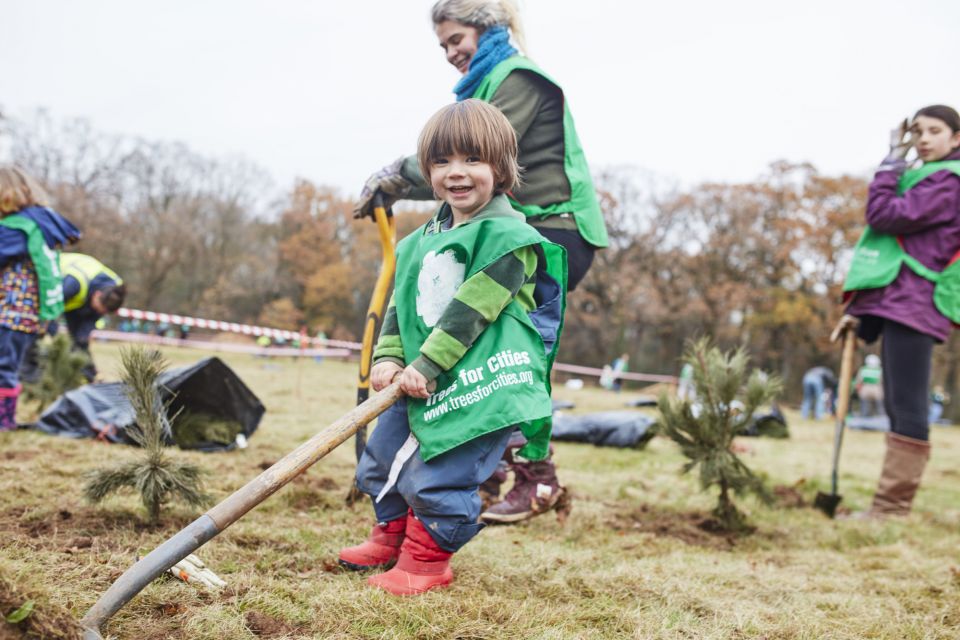 What a difference a week can make! In just 7 days, corners of two of the UKs most iconic cities – London and Leeds – were transformed into green havens thanks to the power and passion of people just like you. Creating peaceful areas to house countless wildlife, and provide a breathing space away from urban life, we enjoyed one of our busiest weeks of urban greening we have seen in a long time!
And it was all thanks to our wonderful supporters; people from all walks of life who joined our Generation Tree campaign for National Tree Week to help us green areas of cities which need it the most.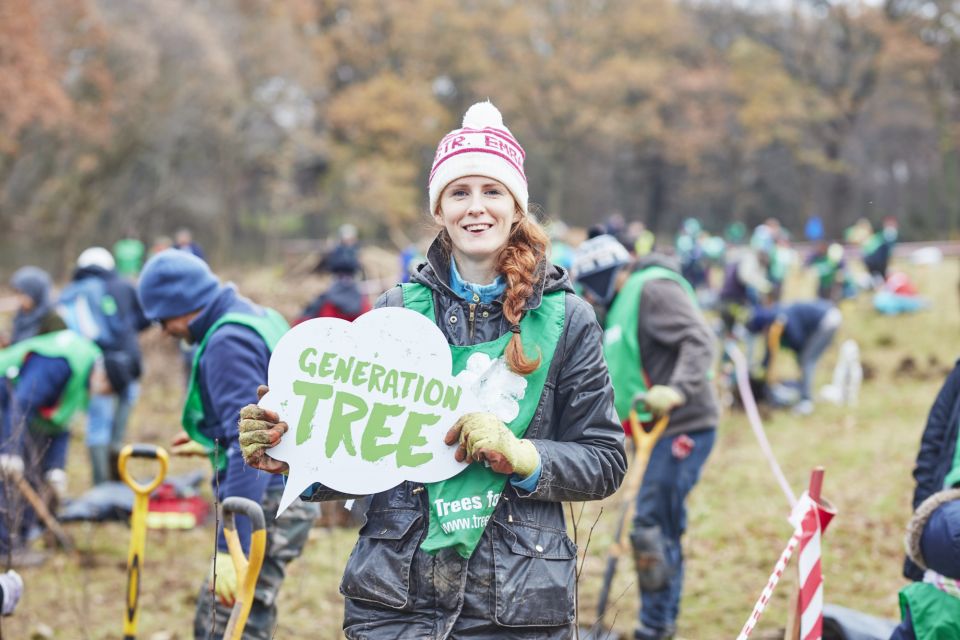 And what a week it was! We took a step back in time to meet the generation of original tree activists who championed our urban green spaces and shaped the cities we see today. We also celebrated incredible people like Xanthe, David, and Nerys who are fundraising, planting and engaging people with trees in their cities right now to protect them from the onset of urban deforestation.
22,000
that's how many trees we planted during National Tree Week 2017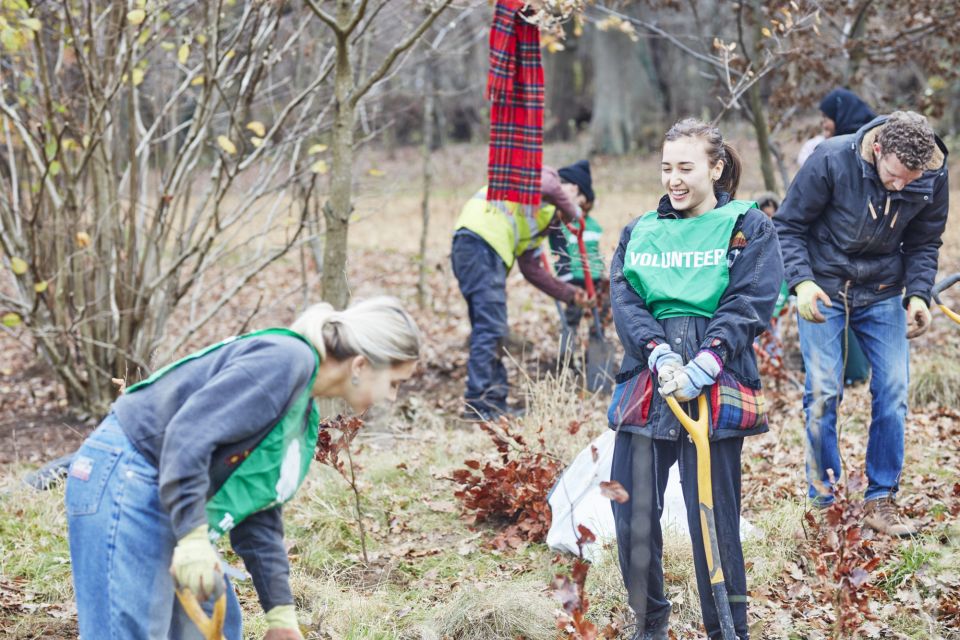 We even took our look at the relationship between people and trees a step further, and asked YOU, the UK public what your urban trees meant to you. We were filled to the brim with happiness to learn that a staggering 9 in 10 of you believe we need to plant more than we cut down. (You can see more results from our survey HERE)
Naturally we completely agree with you all! So, to top off the celebrations for the week, we did what we do best; planted a LOT of lovely new trees. Thanks to the incredible support of thousands of local volunteers, and generous donations from across the UK, we planted over 22, 000 trees during National Tree Week!!
These Oxygen given, carbon absorbing, landscape shaping trees included over 9, 000 trees in Ealing, North London, to help create a sustainable working woodland at Horsenden Hill. Hundreds of locals of all ages rolled up their sleeves and got their hands muddy to help us transform the are into an edible urban woodland, which the community can continue to enjoy and forage for their own nuts and fruits once the trees are grown.
The new trees on Horsenden Hill will not only bring a multitude of environmental benefits to the area but some of the trees will also be used for a variety of community-led crafting and social enterprise activities; including green woodwork, basket weaving and hedge laying.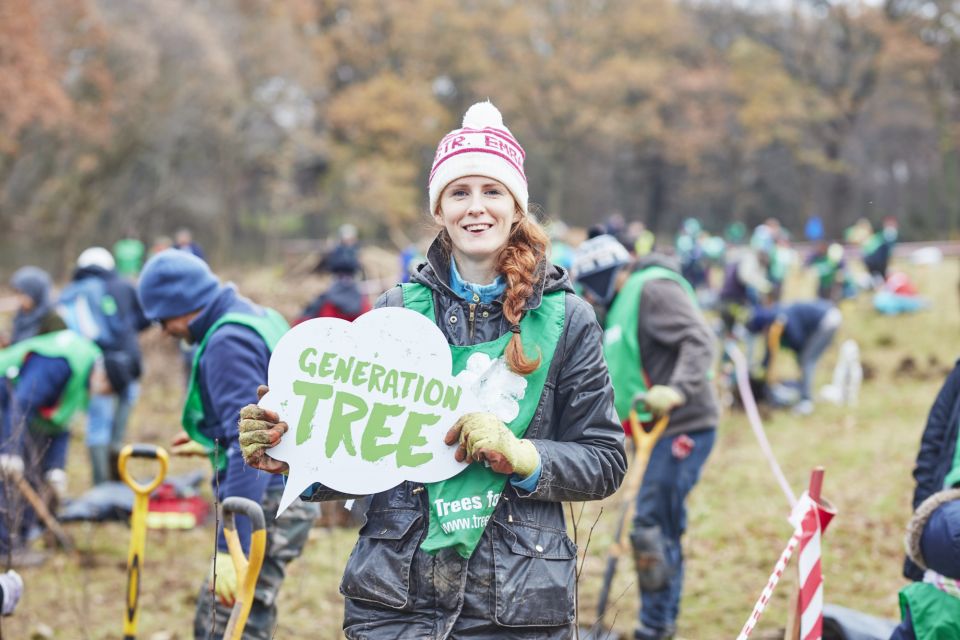 The reinvigoration of the historic site is thanks to a three-year Strategic Partnership between Ealing Council and Trees for Cities, and we will be working closely together to plant trees and green communities across the borough going forward. This project has been kindly supported by the Mayor of London, Garfield Weston Foundation and Heathrow Community Fund's Communities for Tomorrow.
Our tree planting didn't stop in the capital. We also added a whopping 13,000 trees to Old Run Road playing fields in Belle Isle, Leeds, a project being delivered in partnership with Leeds City Council and funded thanks to a generous donation from Mothercare. This project is part of a wider commitment to the White Rose Forest partnership, which aims to increase canopy cover across the Leeds City Region.
Though the week is over, and we are hanging up our gloves and shovels for a quick breather, the planting season isn't over just yet. We have thousands of trees left to plant; from London, Newcastle and Birmingham, to Nottingham, Portsmouth, Cardiff. And it's not too late to join Generation Tree, and be part of a community of people who believe we need to plant more trees than we cut down in the UK.
By simply donating £5 today you can help us plant one new tree in an area of a city which needs a breath of fresh air for generations to come. 
Donate to Trees for Cities and together we can help cities grow into greener, cleaner and healthier places for people to live and work worldwide.
Donate