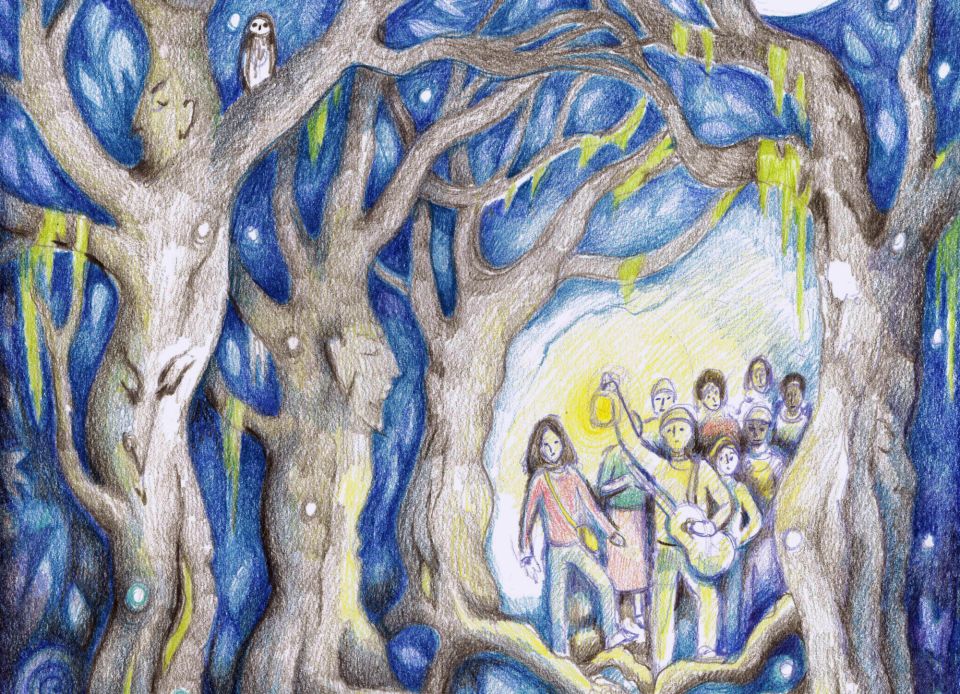 Come for a spooky boogie in a Haunted Forest this Halloween! 
Feeling brave? Spend the spookiest day of the year in a Haunted Forest, inhabited by killer trees and forest fairies.
On the 31st of October, we're putting on a Halloween bash at legendary bar and venue The Water Rats (Bob Dylan famously played his first UK gig here in 1962) in London's Kings Cross.
Featuring some frighteningly fantastic live music from Wolf Cellar, The Road Atlas, Panic Island, and Arrows Of Time, plus a DJ set from Tom Wells, there's no better way to escape the trick-or-treaters and party this Halloween!
There will be prizes for the best dressed (we need as many killer trees as possible!), as well as a raffle with great prizes. You don't wanna miss this one! 
Details:
Doors open 19.00
Ticket price: £10 (£5 for students)
Address: The Water Rats, 328 Gray's Inn Road, WC1X 8BZ London 
All proceeds go to Trees for Cities and our work to plant more trees and green cities.
Donate to Trees for Cities and together we can help cities grow into greener, cleaner and healthier places for people to live and work worldwide.
Donate