Join the fight for healthier cities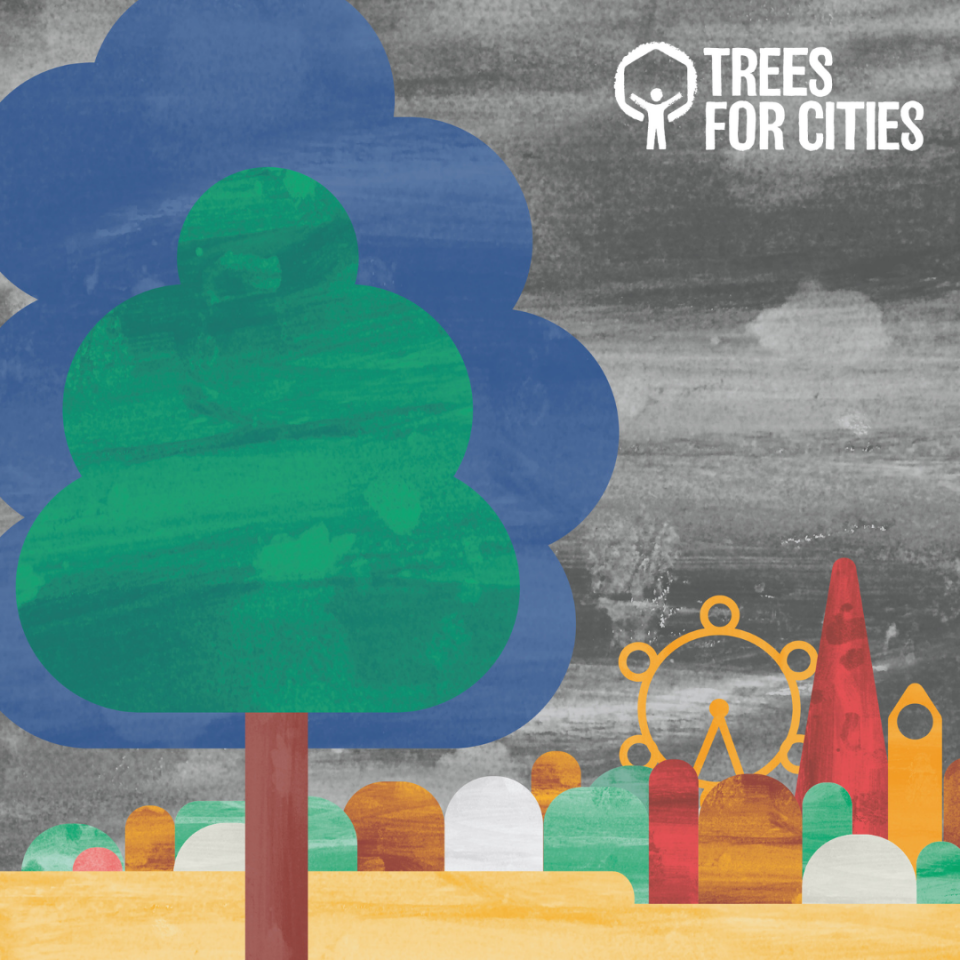 We want to transform the health of our cities. Without trees and green spaces we all suffer. We breathe polluted air, wildlife habitats are shrinking and our mental health is negatively affected without green havens in our grey cities.
That's why we're launching our new campaign; #HealthierCities, and we'd love for you to get involved! Will you help to transform the health of our cities today?
At Trees for Cities, we are no strangers to all the amazing benefits urban trees bring: they're havens for wildlife, clean our air, provide shade, improve our mental wellbeing and so much more. With World Habitat Day on 5th October, Clean Air Day on 8th October and World Mental Health Day on 10th October, now is the time to start talking about urban trees, and how they don't just benefit the environment, but our collective mental health as well. By integrating trees into urban development, we can create the blueprint for smarter and healthier cities that'll benefit everyone!
During lockdown a lot of people found joy in rediscovering nature and enjoyed less trafficked roads. We're sadly moving towards pre-lockdown levels in terms of urban pollution, which is devastating taking into account that people who live in highly-polluted areas are more likely to die from COVID-19. It's incredibly important that we choose to act now to ensure the green shift is permanent. 
You can help us bring our work to life, whether it's through our Planting Healthy Air programme that has been developed to address London's poor air quality and the detrimental effects this has on children, to funding new urban woodlands which benefit  biodiversity and even planting trees around NHS hospitals to create green, tranquil pockets for both patients and staff.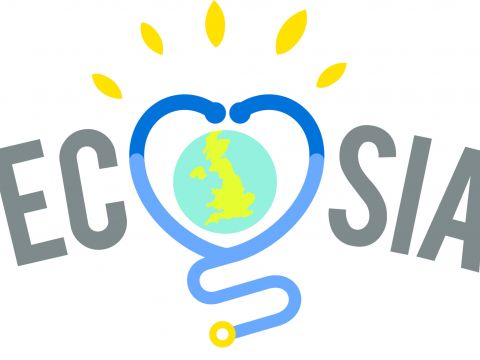 Spotlight on #GrowYourLove with Ecosia
One way we're creating healthier cities as well as showing our appreciation for the incredible efforts made by NHS key workers, is the #GrowYourLove initiative to plant trees around NHS hospitals in the UK, in partnership with Ecosia and NHS Forest.
Sadly, over 2000 health centres in Great Britain are in areas that exceed safe air pollution limits, according to the British Lung Foundation. Through our initiative we'll plant 2020 trees that will help clean the air around hospitals, as well as bringing communities together.
Read more here
How you can join the fight for healthier cities
Donate today: By donating £6 per month by Direct Debit, you'll have planted 12 urban trees in a year! Trees help clean our air by absorbing toxic chemicals through their stomata, or 'pores', effectively filtering them from the air. 
Sign up to volunteer: We wouldn't be able to create greener, healthier cities without our amazing volunteers. Sign up today to be the first to hear about new volunteering opportunities. NB: please note that we are currently unable to arrange mass tree planting events due to Covid-19, but we still work with small groups of volunteers.
Subscribe to our newsletter: Hear about what we're doing and help us spread the word. Sign up at the bottom of the page.
Write to your council: Ask them for more trees in your streets and local parks. If they've declared a climate emergency, you can send them this document to get their tree planting started.
Run for the trees: Set your sight on a new challenge and run for the trees. More info here.
Take action today and help us create #HealthierCities for today's and future generations!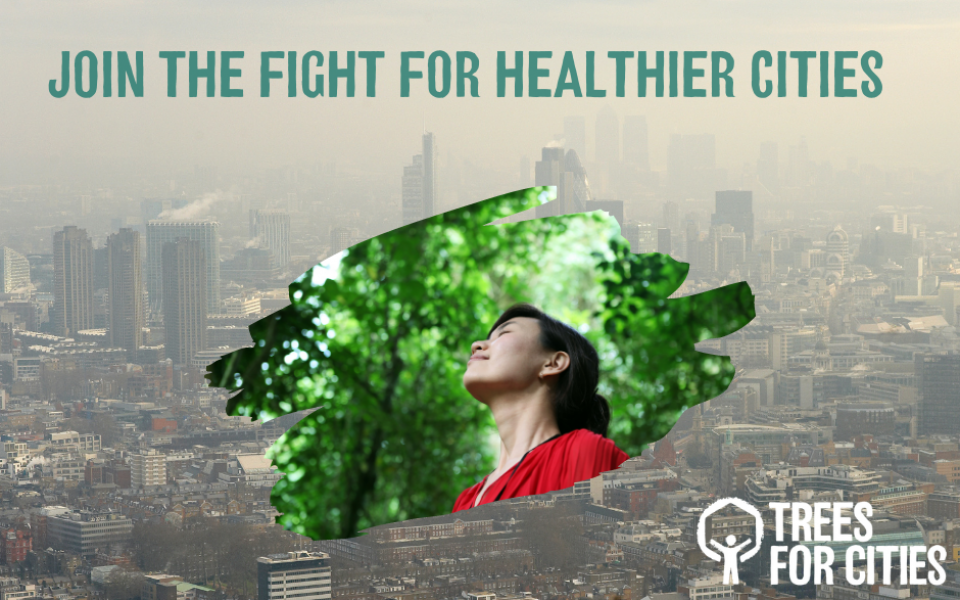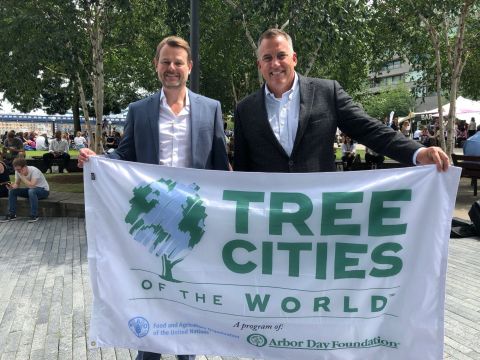 Spotlight on Tree Cities of the World
We need healthier cities across the world. We're proud to be part of the Tree Cities of the World initiative run by the Food and Agriculture Organization of the United Nation and Arbor Day Foundation. The aim is to connect cities around the world in a new network dedicated to sharing and adopting the most successful approaches to managing urban trees and forests. Recognition through the Tree Cities of the World programme represents the first step toward achieving a green vision for the qualifying communities.
We are leading the initiative to recruit and support cities throughout the UK to apply for designation. Get in touch!
Read more here
Donate to Trees for Cities and together we can help cities grow into greener, cleaner and healthier places for people to live and work worldwide.
Donate