It's time to start thinking about… potatoes!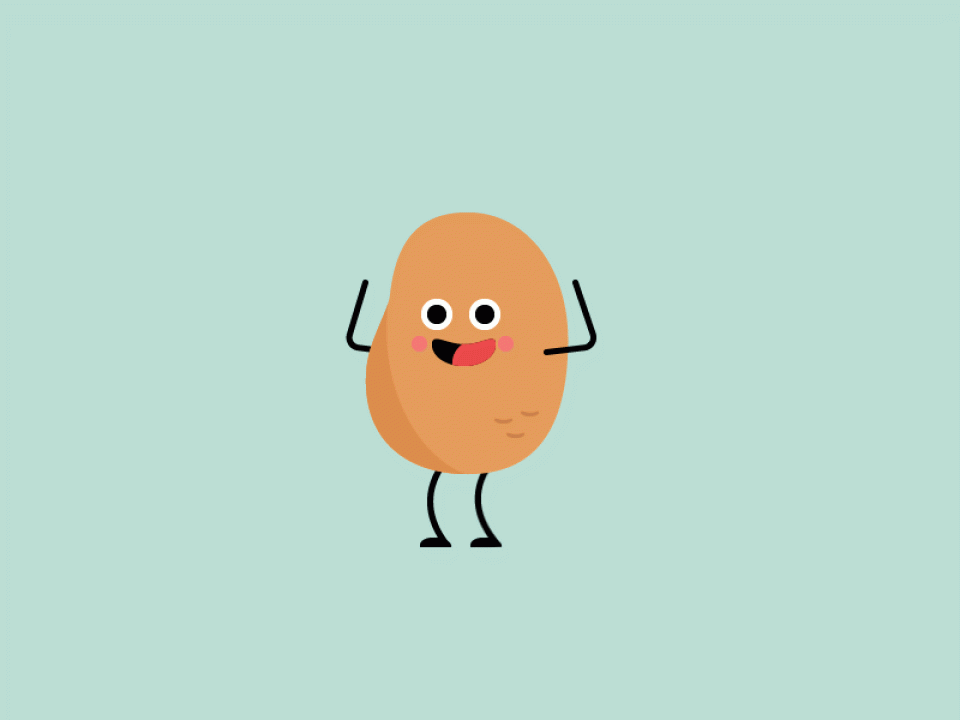 Do you plan on growing your own potatoes? The potato year starts in January when the seed is delivered and chitting starts, so now's the time to get preppin'!
At this time of year, people go crazy for potatoes. Potato days are being held across the country, in village halls and community centres hosting potato events and seed swaps. 
They are a great way to meet and talk to the suppliers of seed potatoes, find out the best varieties depending upon your soil and also how you'll cook them. We'd highly recommend checking out some of the events here. 
In the supermarket, you'll most likely find King Edwards, Maris Piper and Charlotte potatoes.  They are all good varieties, tried and tested. But there are many more potatoes out there. So why not experiment?
Here are a few varieties you might want to try, courtesy of our Edible Playgrounds team:
Pink Fir Apple is a waxy salad variety. It comes with an RHS AGM (award of Garden Merit). It has distinctive knobbly pink-skinned tubers with yellow, waxy flesh and a good flavour. 
If slugs are a problem (aren't they always?) then try a red variety. Red Duke of York (AGM) produces large tasty spuds and are perfect for jacket potatoes. But they are a good all rounder for cooking.
Blight is an air borne fungal disease and is often a problem with potatoes. Luckily there are now many blight resistant varieties available. Our Edible Playgrounds team recommends Sarpo Mira if blight is a problem in your area. They are also resistant to slug damage.
But be aware - always make sure you buy from a reputable supplier who will ensure you get healthy, disease-free tubers.
After you've decided on the seed potato, chitting is next on the agenda. Don't know what we're talking about? Simply put, chitting means encouraging the seed potatoes to sprout before planting. It's best to start this in January or February - about six weeks before you intend to plant out the potatoes. Each seed potato has a blunt end that has a number of 'eyes'. Stand the tubers with the blunt end uppermost in trays, with as much natural light you can muster. You can plant them out when the shoots are 1.5-2.5cm long.
If you don't have much space then you can always grow your potatoes in a bag. You can buy potato bag kits or just recycle an old compost bag. Half fill the bag with compost and then add two or three seed potatoes. As they start to grow top up the compost about 5cm deep at a time so that only a small amount of stem and leaves are visible. Tubers will grow from the stem, the more it is covered the more potatoes you'll harvest. Keep them well watered.
Similarly, if you grow potatoes directly in the soil, it's good practice to earth them up. This means drawing mounds of earth around the stem to ensure all the tubers are covered to stop them going green. Green potatoes are poisonous and should not be eaten.
Once you harvest your potatoes why not make a delicious meal? We've got the perfect recipe for you.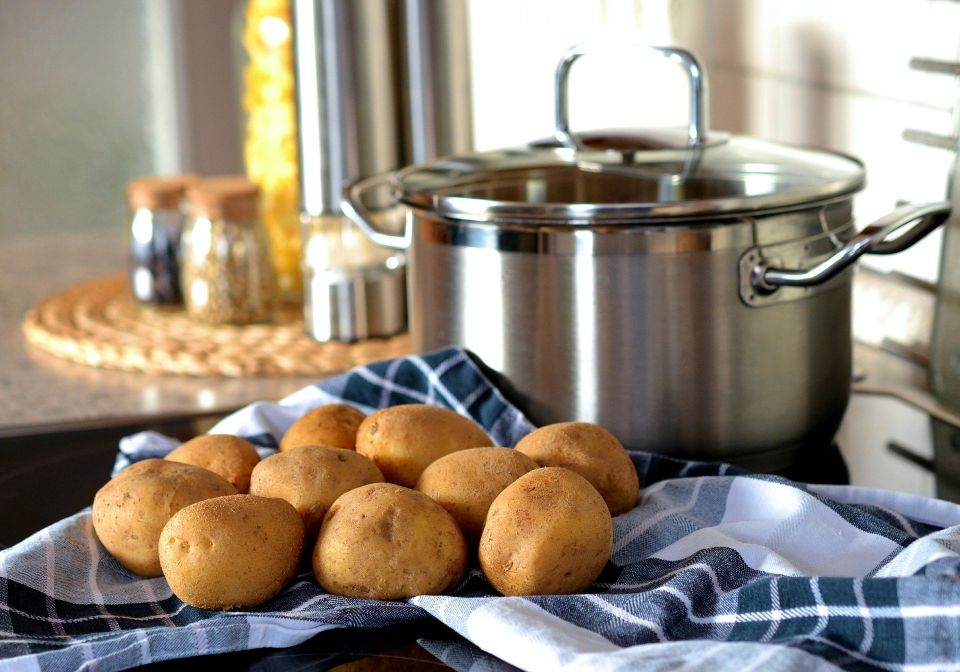 Leek and potato soup
You'll need:
50g Butter
450g Potatoes
1 small onion
450g leeks
1litre stock (chicken or vegetable)
150ml cream (set aside 50ml)
125ml milk
Salt, pepper
Method:
1. Peel and cut the potatoes into 1cm cubes, slice and chop your leeks (just the white stalk) and chop the onion.
2. Melt the butter in a pan and add the potatoes, leeks and onion. Cook over a gentle heat for approx 10mins until the veg are soft.
3. Add the stock, bring to the boil and simmer for 5 mins.
4. Puree in a blender until silky smooth. Then add the milk and cream and gently reheat in the pan. Add salt and pepper to taste.
Serve with a swirl of cream and some crusty bread. 
Let us know how you got on! Do you have any top potato tips? Share them with us on Twitter @treesforcities.
Donate to Trees for Cities and together we can help cities grow into greener, cleaner and healthier places for people to live and work worldwide.
Donate