Rachel's Marathon Journey - Month 3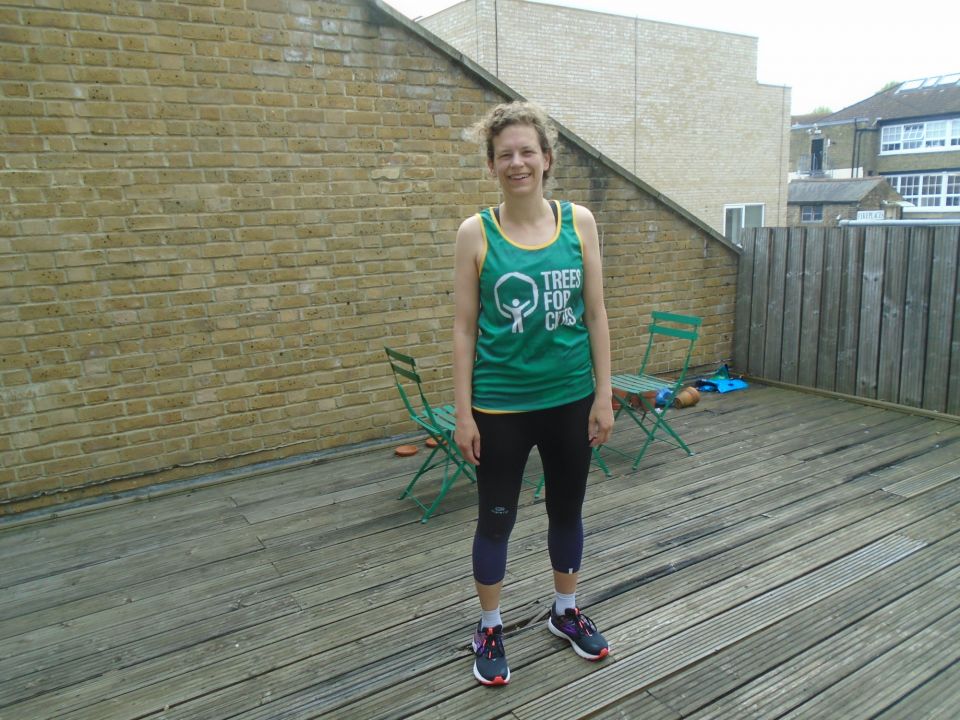 Rachel's cold turns out to be something much worse, and that's not the only mishap this month...
Week 8
Remember that cold I had back in Week 5 that came back to bite me towards the end of Week 7? Turns out it was actually… tonsillitis. My GP sends me straight to hospital on Tuesday morning, which is a novel way of celebrating one month of British citizenship. (This isn't sarcasm – never have I been more grateful for the NHS!) I spend the rest of the week moping around my flat in a paracetamol- and penicillin-filled fog.
No running, obviously.
Total mileage: Nil
Week 9
By Monday I'm feeling human enough to go back to work, and on Tuesday I warily venture out for my first run in nine days (the longest break I've had from running since IT band troubles forced me to take two weeks off last autumn). I'm a bit slower than normal, but I make it to Tower Bridge and back.
Thursday morning I'm back to tempo running, and because I missed a week I haven't had a chance to gradually build up to longer intervals – I have to make the jump from a 90-second tempo run/2-minute walk to a 4-minute tempo run/3 minute walk. I'm still not feeling 100% so, in the interest of not killing myself, I split the difference: three and a half minutes each. It's still torturous, and I feel like Han Solo pleading with the Millennium Falcon not to self-destruct ('Hear me,
baby? Hold together!'). I decide I hate tempo running with a passion and start to worry that I might have undone my recovery.
But by the time Sunday rolls around I'm finally off antibiotics and feeling myself again. I remember how much I enjoyed the change of scenery on my Week 7 long run, so I catch a train to Kew Bridge and run along the river to Battersea, finishing with a few circuits of Battersea Park. Despite having missed a week, I feel good for most of the run; it makes a lovely change to be running among trees and
bluebells rather than through a maze of concrete and steel. For the last 20 minutes I find myself thinking that I would quite like to stop soon, but I'm not in pain, just tired. By the end I've clocked up 12.2 miles. Less than a mile off a half-marathon!
Total mileage: 21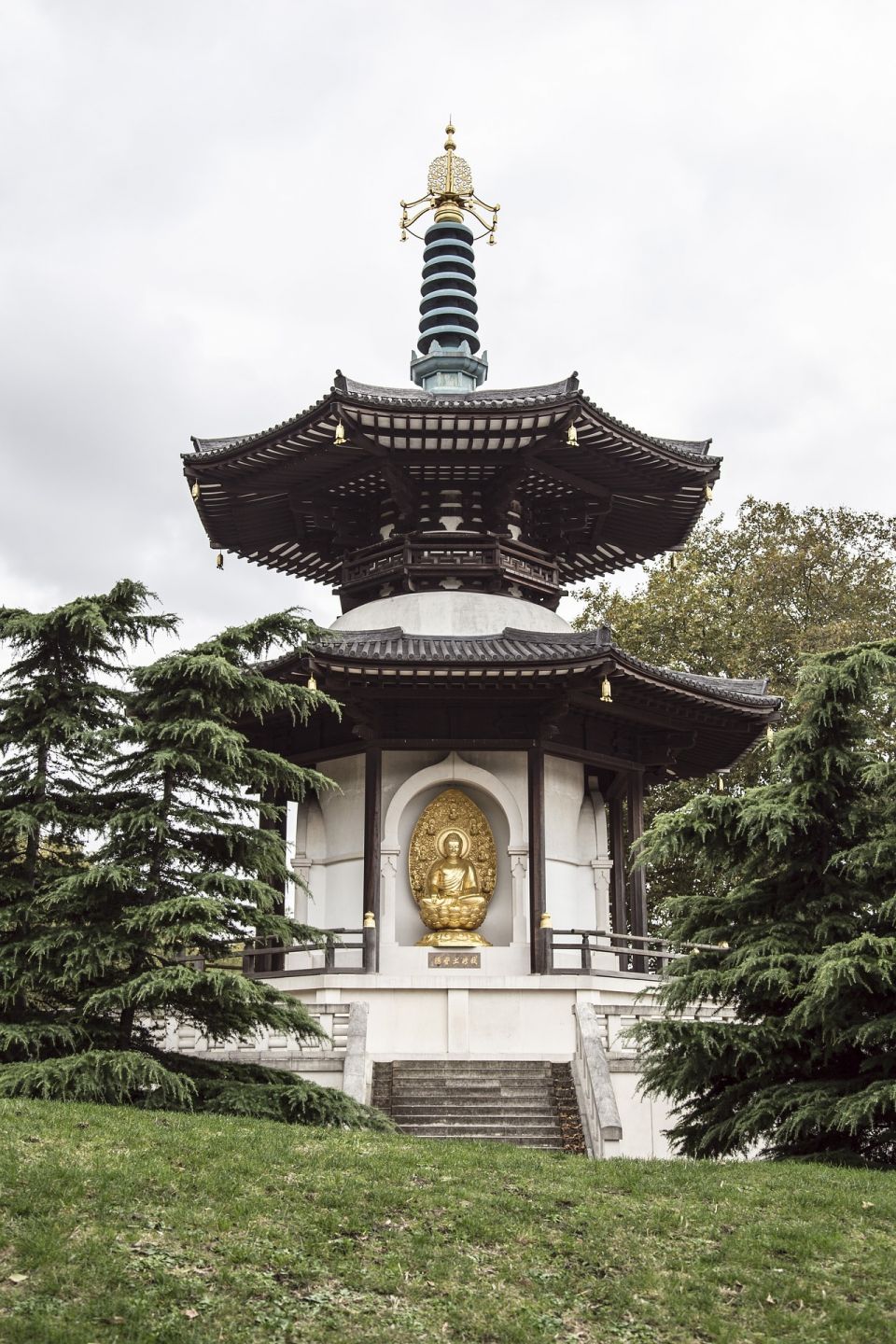 Week 10
This week's weekday runs are a little shorter than usual because on Sunday I have the first major test of my mettle: a half-marathon. I'm running the Putney and Fulham Half, which I'm hoping will be reasonably pleasant – a green, leafy course over pancake-flat terrain.
On Sunday morning I'm up bright and early and in a cab with my boyfriend (who's coming to cheer me on) to the starting line in Barnes. I feel a little nervous, but mostly excited – I've always found running with a large group (like at Parkrun) helps power me along, and I'm hoping for the same today.
I'm happy to report that the race goes entirely to plan. I run a consistent pace throughout and, apart from a little dip during Mile 8, I never feel as if I'm struggling. I finish in 2:03, which means, barring miracles, I won't attain the Holy Grail of a sub-4 hour marathon this time out, but it's a respectable time and I'm
pleased with it – not least as this is the first time I've done a long run with no walking breaks whatsoever.
The best bit? My boyfriend carts me home to a big lunch and a very well-earned bottle of cava!
Total mileage: 19.8
Week 11
This is the beginning of the three toughest weeks of training – the most physically demanding I will ever have experienced. I can't help feeling as if I'm staring down the barrel of a gun, but I keep reminding myself to take things one week at a time, and that (bar tonsillitis) I've risen to every challenge thrown at me so far.
It starts badly. My Tuesday run is my last lunchtime run along the river as, for reasons too tedious to relate here, my colleagues and I are losing access to the onsite showers that allowed me to run during the workday. If I'm honest, I'm not that disappointed. Running there is bad for my knees and my lungs, and I'm tired of slaloming around crowds and people glued to their phones and oblivious to their surroundings.
It's been two weeks since my last run here, and it dawns on me as I start off just how unpleasant it is. I'm also still tired and a little stiff from my half-marathon, and I'm markedly slower than normal – I'll be lucky if I manage four miles in 45 minutes – but I never have the chance to find out. 18 minutes in, while negotiating the crowds around the Tower, I trip on the cobbles (a first) and hit the
ground.
I'm not badly hurt (both knees bruised, my left hand bruised and badly scraped), mostly stunned and shaken. A security guard brings two Beefeaters to my aid and after my wounds are cleaned and plastered I walk back to work. I must admit the worst wound of all is to my pride.
On Thursday, I bounce back and deliver probably the toughest tempo run in the plan – a gruelling 60-minute slog to Dulwich Park and back. In the last block of tempo running I come close to giving up, only to experience a miraculous second wind, and I'm grinning ear to ear by the time I pull myself the last few yards up Gipsy Hill.
Saturday morning I run a two-lap circuit through Crystal Palace, Dulwich and
Herne Hill – a total of 15 miles. It's a lovely and fairly traffic-free route but with punishing hills in the middle and at the end. I feel good until the last two miles, which I grind out at a snail's pace, but I'm proud of myself all the same – I'm
officially over the halfway mark in terms of distance!
Total mileage: 23.4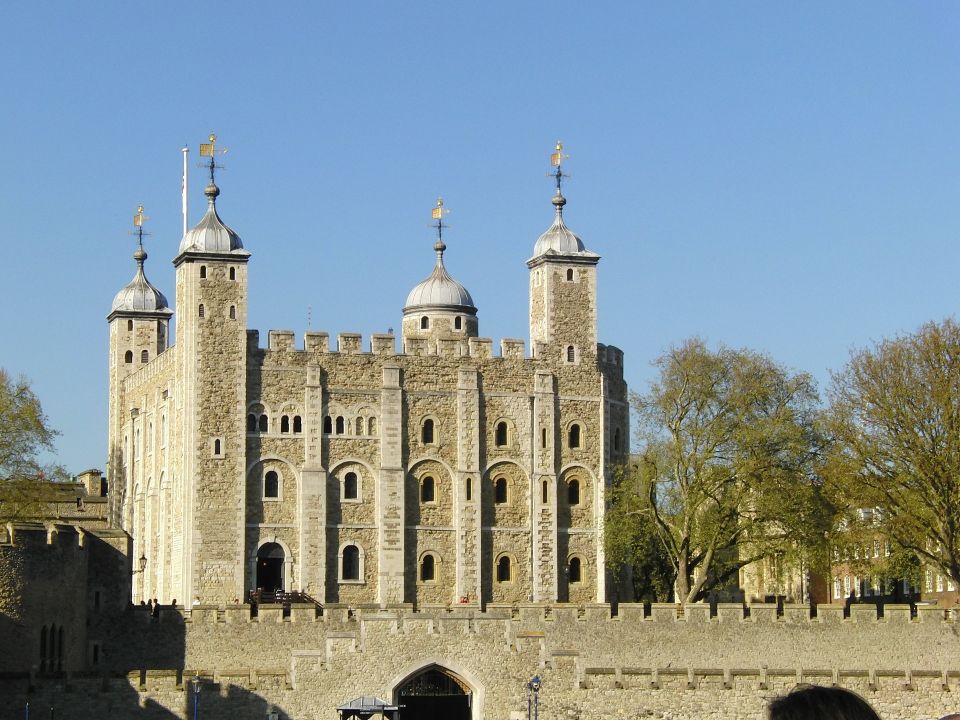 Any Surprises?
While re-reading one of my training guides I come across the following words: You will start to think of food purely in terms of fuel. I realise with a start that this has indeed become the case. I'm a keen cook and I've always eaten healthily but over the last few weeks my main concern has become getting enough carbs (before a run) and enough protein (after).
Also, staying up past 10.30 pm now constitutes a 'late night' for me. Training for a marathon isn't what I'd call a rock and roll lifestyle, to put it mildly!
Donate to Trees for Cities and together we can help cities grow into greener, cleaner and healthier places for people to live and work worldwide.
Donate