The Big Give Green Match Fund
Our core mission is to improve lives by planting trees in cities. Our Green Match Fund campaign, which is run by The Big Give, focuses on making our towns and cities greener, happier and healthier places to live, increasing access to green space for urban communities and inspiring the next generation to plant and protect urban trees.
Our campaign is now open, and will last for one week from 22 April to 29 April 2021.

Our Green Match Fund campaign is focused creating greener, healthier cities through transformative and community-driven urban tree-planting projects. This will help create new habitats for wildlife, clean the dirty air in our towns and cities, and ensure that children in urban areas grown up around nature,
However, despite our mission, the UK loses an average of 50 urban trees every day due to ageing, disease, or development. What's more, with over 80% of the country's population living in urban spaces, we need to act now to reverse this trend.
80%
of the UK's population live in towns and cities
Trees benefit everyone by cleaning our air, improving our collective mental health and wellbeing, masking noise, absorbing greenhouse gases, providing shade and protection against the 'urban heat island effect', providing a habitiat for wildlife, and mitigating flood risk. They are key in the fight against the climate crisis, and with more and more people living in cities, we need them to improve the quality of our urban spaces for their inhabitants.
By donating to our Green Match Fund campaign, you can have double the impact in the movement to create greener, healthier cities.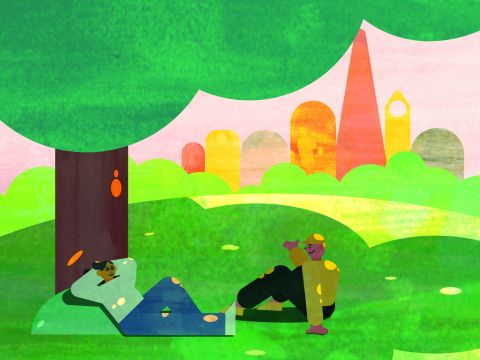 What is the big give?
The Big Give is the UK's largest match-funding campaign, and is a chance for you to double your donations to Trees for Cities - this is made possible by our match-funding champions The Dulverton Trust, and means that every £1 you give is worth £2 to us between 22nd and 29th April, at no extra cost to you!
Click the button below to donate: