30th anniversary merchandise
We have launched sustainably-sourced merchandise to celebrate our 30th anniversary, beginning with our eco-bottles below. All profits go towards our mission to improve lives by planting trees in towns and cities. Stay tuned for more limited edition items throughout our 30th year!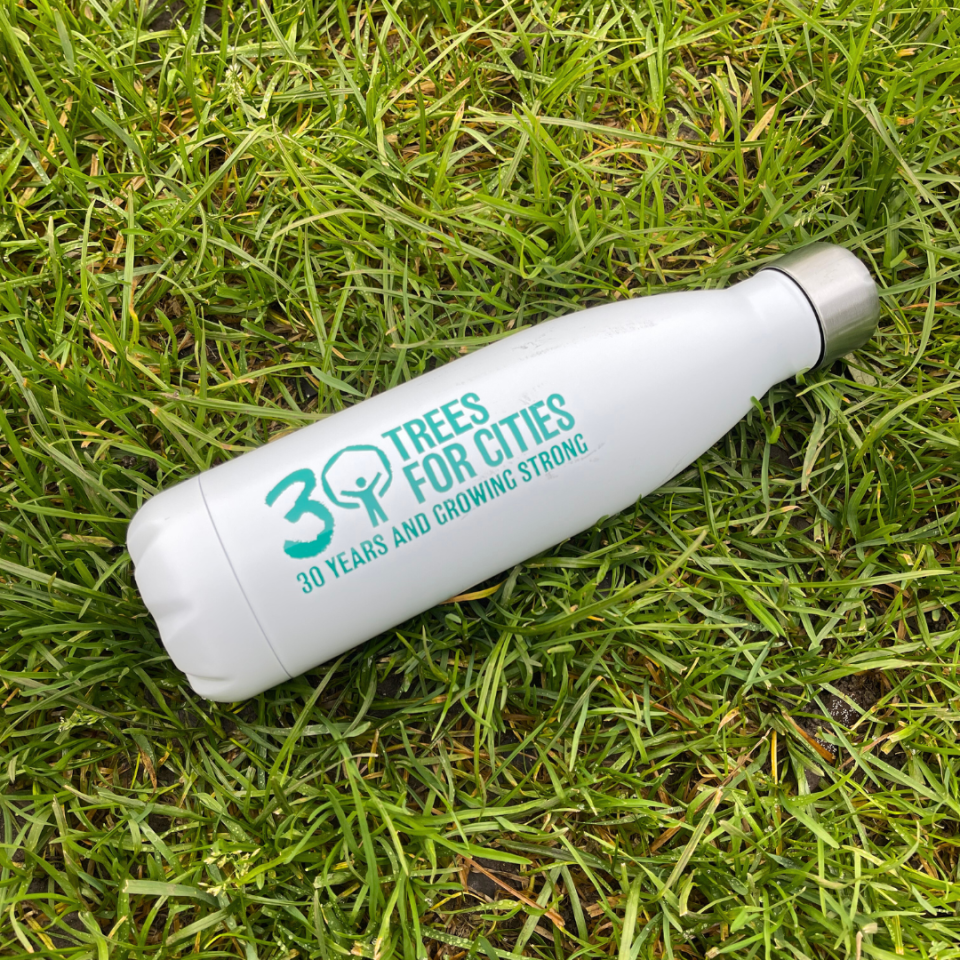 FIRST UP: ECO-BOTTLES!
Just landed: 30th branded eco-friendly stainless steel bottles. Keep your coffees hot and water cold out and about, such as at a planting day! Choose your colour from black, white and silver.


MORE FROM THE WEB SHOP
We have a range of goods available on our webshop which mean you don't have to compromise style for sustainability. With cooler weather setting in, our Trees for Cities branded beanies are a great way to stay cosy and support our cause. Other popular buys include our tote bags and seed mix bundles.