Benefitting people and the environment lies at the heart of what we do at Trees for Cities. Our organisational goal is to create healthy, accessible and resilient urban forests created for today and for future generations. Our strategic goal is to enable and inspire a new generation to plant and protect urban trees, and all the work we do contributes in some way towards these goals!
As our organisation grows, we have continued to improve the way we measure our impact. We are able to report on our impact with even greater accuracy than before. In 2022, we were awarded the Level Two Social Value Management Certificate in recognition of the fact that we have robust systems and processes in place to evaluate our impact. By really understanding how our work affects people, we are able to make changes to improve it. This means that the evidence, statistics and claims made about our social impact as a charity can be trusted.
CHECK OUT OUR LATEST INTERACTIVE REPORT
Celebrating our achievements from 2021 and 2022, have a read through our latest annual report in a brand new format!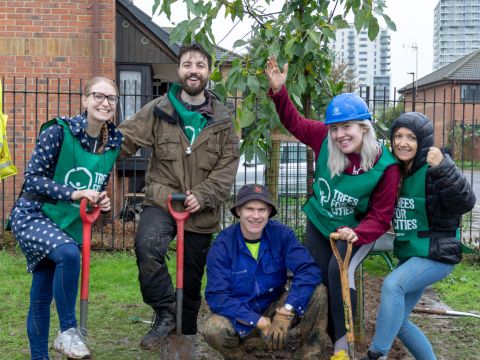 Social Value Management Certificate
We're delighted to have achieved level two of the Social Value Management Certificate. This recognition shows that we have good operations in place to measure our impact as a charity.
Read more