New Trees at Ashburton Playing Fields
Trees for Cities is pleased to be working with Croydon Council to plant some new trees on Ashburton Playing Fields. We are planting some large trees across the playing fields to provide additional shade and enhance biodiversity.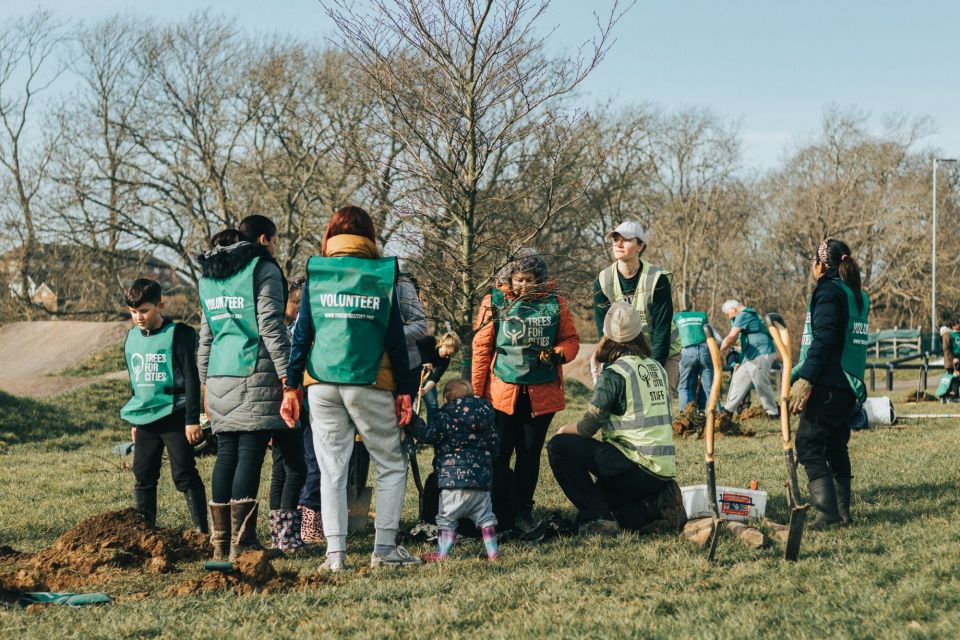 Planting Design
Thank you to everyone who provided feedback on the tree planting design. Comments, concerns and suggestions were taken into consideration to create the updated design and species list which can be downloaded below.
When will the trees be planted?
Following community consultation, we are planning to plant the trees in March 2024. There will be lots of opportunities to volunteer and get involved with a community planting day planned for 16th March 2024.
If you would like to be kept informed of this project, or would like to learn how to get involved, please use the form below or contact Community Engagement Coordinator, Peony at peony@treesforcities.org or on 07825 541130.

Why are we planting trees here?

We are planting a selection of large trees on the borders of the playing fields. These trees will contribute to increasing canopy cover in the area and provide areas of shade for members of the community using the playing fields for sporting activities.

Ashburton Playing Fields are part of a green corridor which runs from the Addington Hills, through Addiscombe, Woodside & Shirley Leisure Gardens Allotments, Ashburton Playing Fields, Long Lane Wood and up to South Norwood Country Park. Long Lane Wood is a remaining fragment of the Great North Wood and is home to Bywood Avenue Bird Sanctuary (a fenced off area of woodland intended as nature reserve).

Being part of this green corridor, the new trees will provide additional habitat for wildlife. Alongside Bywood Avenue Bird Sanctuary, this will benefit the local bird population and will enhance the biodiversity of the surrounding landscape.

The planting has been set out to ensure ample space is maintained for sporting activities. Clusters of trees towards the edges and corners of the fields will provide shaded areas for families and members of the community. They will also add depth and interest to the borders of the space.