Marketing and Sponsorship
Strengthen your brand
Through Cause Related Marketing and Project Sponsorship 
Marketing your business alongside Trees for Cities will help you to engage consumers, achieve corporate social responsibility objectives and strengthen your brand,  all whilst creating a lasting green legacy for the future.  
Call us on 020 7840 5950 or email us at corporate@treesforcities.org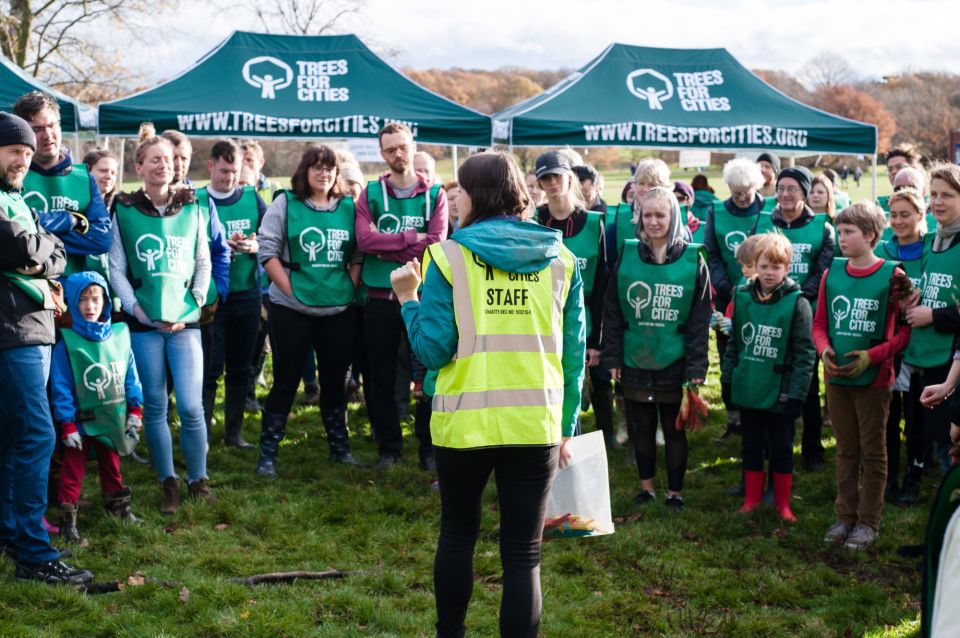 90%
of global consumers are more likely to trust businesses that support social and environmental issues ​
email us to find out more
Why market your business with Trees for Cities? 
With a new generation of empowered and conscious consumers comes an increasing need for businesses to create additional value for society. Working in partnership with us will: 
Allow you to contribute to tangible community projects with real social impact 
Help you to build trust and loyalty with consumers through your values  
Provide you with powerful and engaging content for marketing campaigns and PR
 Help you win business and build strong relationships by differentiating you from your competitors
Call us on 020 7840 5950 or email us at corporate@treesforcities.org

​Cause Related Marketing
We can help you boost sales and make marketing campaigns successful through linking the planting of trees to your business activities. 
Our Corporate Partnerships team are happy to work alongside you to devise new and creative ways of marketing together. 
Project Sponsorship
Our unique blend of projects across London, throughout the UK and internationally mean we have a variety of sponsorship opportunities available to meet your business needs.