No plans 1st to 2nd December? We're planting 25,000 trees in London and you can join in!
Every day, more than 50 urban trees disappear, as a result of ageing, disease or increasing city sprawl. That's why we're going to keep planting more, and we need you to help them take root.

We don't do things by halves, so we're working with the Mayor of London  to plant over 25,000 trees across London on 1st and 2nd December. We're celebrating our 25th anniversary this year, so we had to plant this many, naturally.
Find out more about each event below, and choose one to muck in with! Please only sign up if you are sure to come, as we'll need hundreds of people to help plant these trees. It's our biggest challenge yet and you can help us take it on!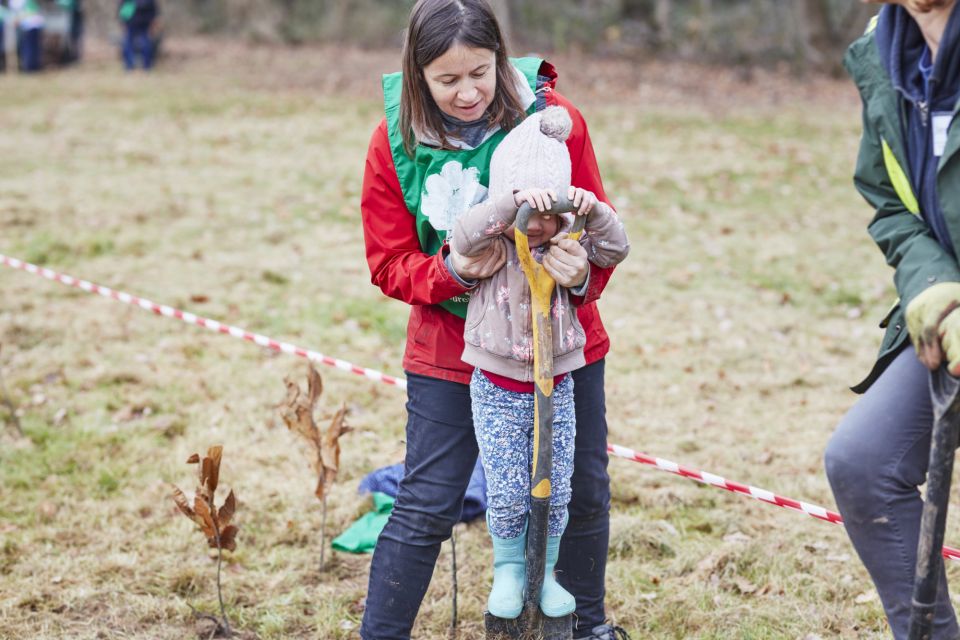 North: Montagu Recreation Ground, Enfield
Sunday 2nd December
Together with Enfield Council, we're planting over 3,000 young trees (whips) at Montagu Recreation Ground, Enfield. The grounds are in a very built up area of the borough, and planting these trees will help improve air quality in the area, and make the space even greener, and a better place for residents to enjoy.

South: Beckenham Place Park, Lewisham
Sunday 2nd December
We're working with Lewisham Council to re-establish an area of woodland on Crab Hill in Beckenham Place Park. The woodland will bring splashes of colour throughout the seasons and attract bees, birds and butterflies! Local people will also be able to forage the fruits and nuts that grow there. 


East: Forest Road Recreation Grounds
Saturday 1st December
We're teaming up with Redbridge Council and Vision Redbridge Culture & Leisure to plant a new edible woodland at Forest Road Extension. 
With a total of 15,000 young trees (whips) to be planted, this will be our flagship event. 


West: Perivale Park, Ealing
Sunday 2nd December
We're planting 5,000 young trees (whips) with Ealing Council as part of the major Brent River restoration project. This is set to improve biodiversity, flood defences and water quality. Thank you to our partner Npower for funding this project, by donating a tree for every customer that signs up to the 'Go Green Energy Fix' tariff.