Will you be a Tree Watering Champion?
We're busy watering our newly planted trees while following the Covid-19 guidelines, but a dry spring has made the trees extra thirsty. Will you help us water trees local to you?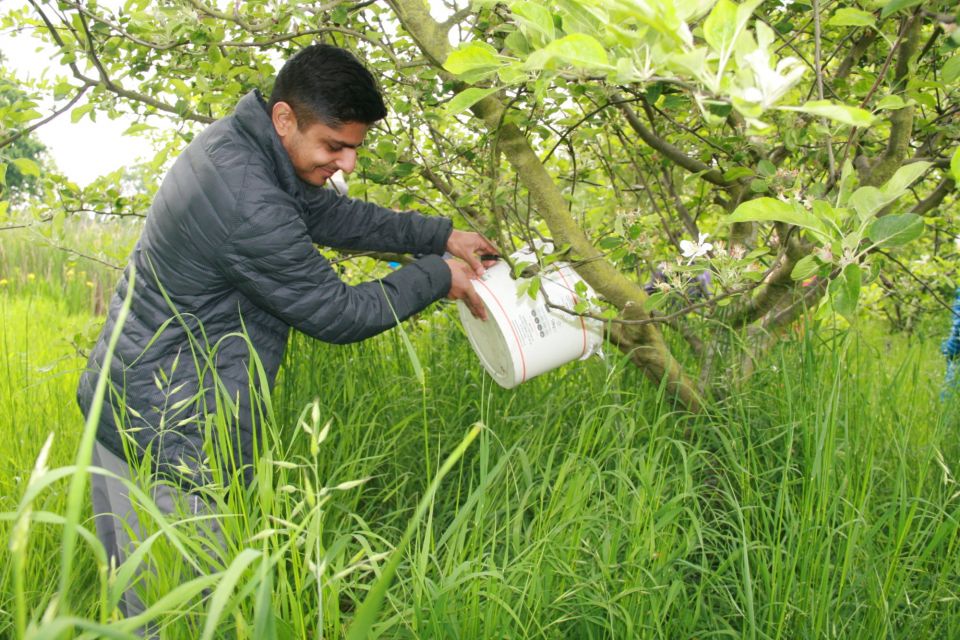 If you have a tree outside your house, or one that you pass on your daily walk, we'd love your help! As an added bonus, spending time with trees has been shown to have positive effects on your wellbeing.

NB: Please follow the government's guidelines on social distancing. More info here.  
Have a look at our video and poster below with all the info you need on how to water a thirsty urban tree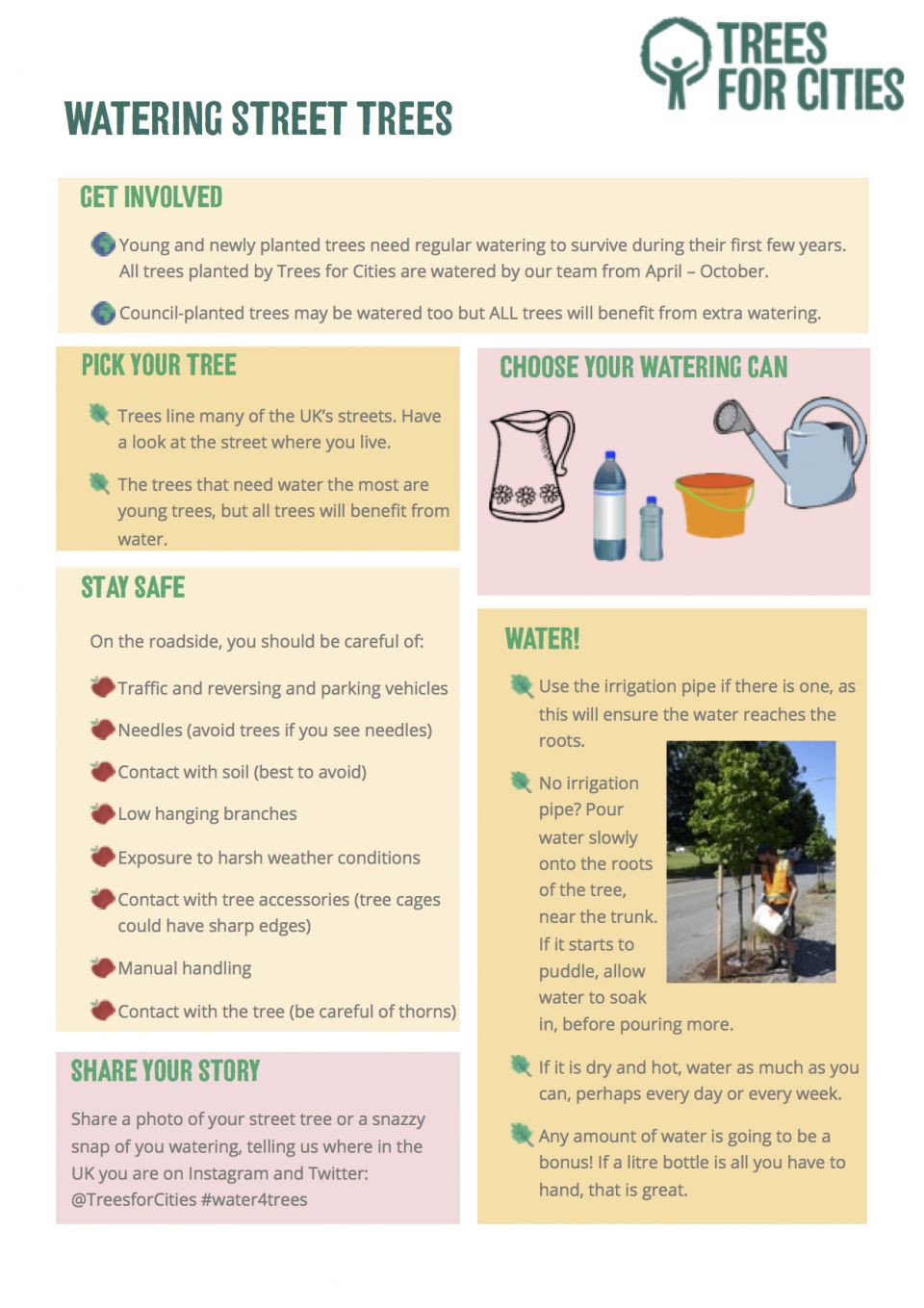 Young and newly planted trees need regular watering to survive during their first few years. All trees planted by Trees for Cities are watered by our team from April - October. This year, we will undertake these activities in line with the government's Covid-19 ground maintenance requirements and regulations. Council-planted trees may be watered too, but all trees will benefit from extra watering.
Check out our map, made possible thanks to players of People's Postcode Lottery, to see where our projects are located across the UK. If you volunteered at one of our planting days near you, why not go back and water them - they will thank you for it!
Any questions about urban tree watering? Get in touch at info@treesforcities.org.
Will you be a Tree Watering Champion? Let us know where you'll be watering trees and send us a snap on Twitter or Instagram, using the hashtag #water4trees. Thank you!