Help us water street trees
Remember last summer? While we enjoyed the hot weather, lots of young trees across the UK struggled. This year, we're hoping to recruit a team of tree watering champions - get involved!
Have a look at our poster below with all the info you need on how to water a thirsty urban tree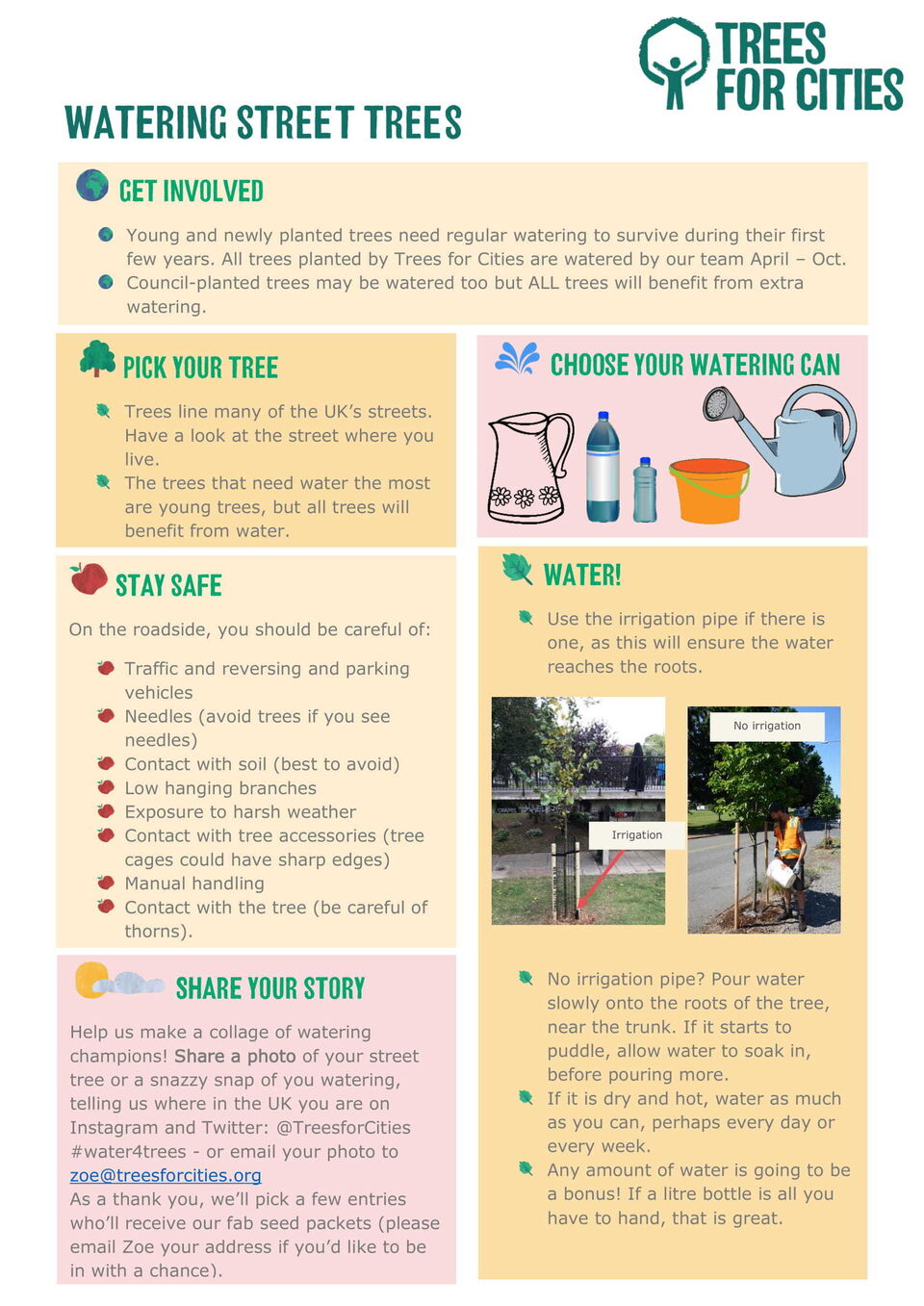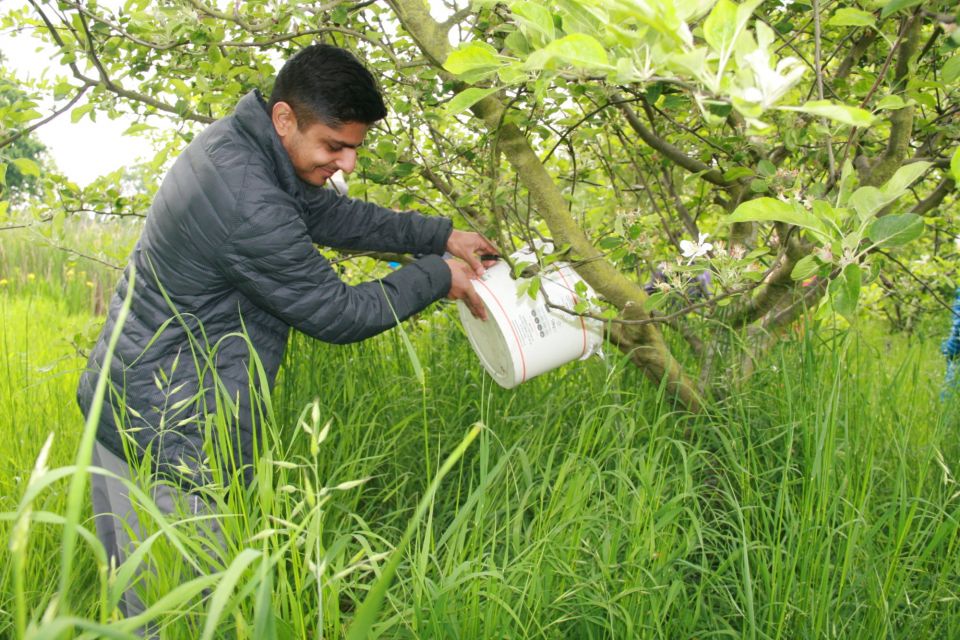 Young and newly planted trees need regular watering to survive during their first few years. All trees planted by Trees for Cities are watered by our team from April - October. Council-planted trees may be watered too but all trees will benefit from extra watering.
We're hoping to have tree watering champions across the UK. Let us know where you'll be watering trees and send us a snap on Twitter or Instagram, using the hashtag #water4trees. As a thank you, we'll pick some entries who'll receive our seed packets in the post! Please email Zoe with your address and photo to be in with a chance: zoe@treesforcities.org
Any questions about urban tree watering? Get in touch at info@treesforcities.org
Big thanks to everyone who came along to our tree watering event in London on the 18th of May!