New Trees for Holmescroft Open Space
Trees for Cities are pleased to be working with the London Borough of Bexley to plant new trees in Holmescroft Open Space.
Community Planting Day
On Saturday 28th January 2023 Trees for Cities are hosting a community tree-planting day at Holmescroft Open Space. We will be planting both the large and small trees shown in the design below.
Tree planting is great for all ages and abilities and we can usually find something for everyone to do whether that's digging big holes, moving mulch, tying the trees to the posts or planting saplings.
We provide all the trees, tools and work gloves as well as refreshments and some tasty hot food for all our volunteers.
If you would like to come along please fill out the form below. If you are coming as part of a large group please contact John at johnk@treesforcities.org and we can send you a group sign-in sheet.
The design

We have come up with a design for the space and we hope you like it. Please click the link below to see a large image of the design.

Adding trees to a space can enhance it in several ways. Dense planting is good for wildlife and can help to mitigate flooding or create a screen against a busy road. While planting larger trees further apart will have more of a visual impact on a space and could be used to create an avenue, an orchard or a space to relax.

How we decide where to plant the trees.
At Trees for Cities we design our planting projects to be useable for the local community and a positive addition to an area. To do this we take soil samples, speak to local people, look at how the park is used and what surrounds it and try and work with the space rather than imposing ourselves on it.
In the case of this space we have worked to make sure our design doesn't create enclosed spaces for antisocial behaviour to occur. The trees are planted far enough from surrounding properties that they will have no effect on them, either through reducing light levels or through their roots causing damage to properties.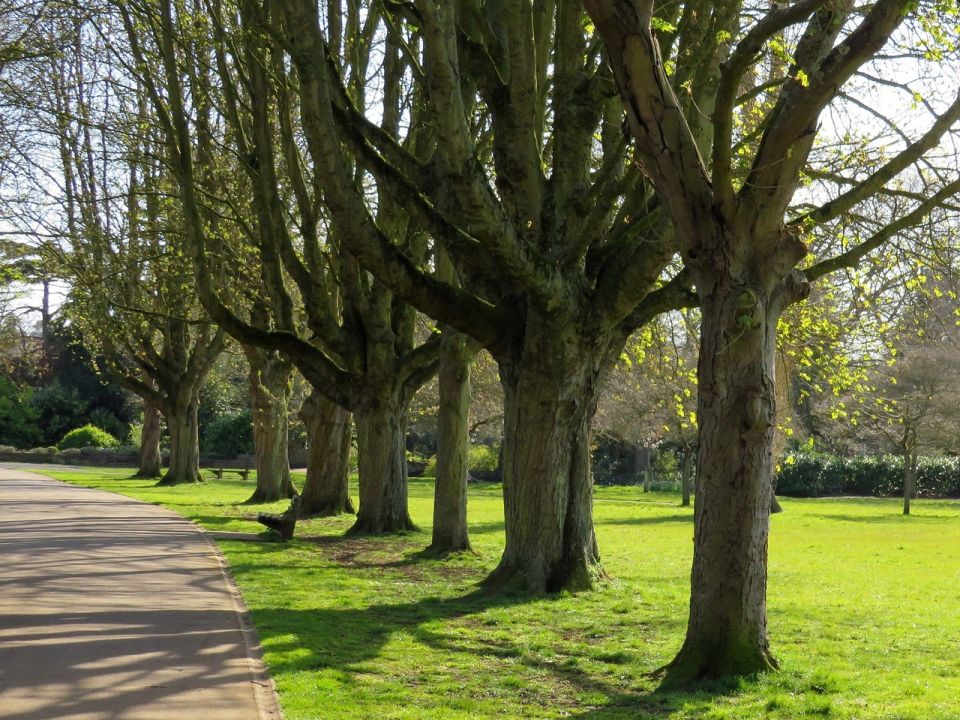 Signs for the Park
There is also the potential to improve signage at the entrances of the park, as part of this project. This may encourage better use of the park, and could provide as a community information board to better connect those living nearby.
Please leave your comments and suggestions for this in the feedback form.