Celebratory Tree Planting at Horsenden Home Field
Trees for Cities is pleased to be working with Ealing Council to plant new woodland areas on Horsenden Hill.
Come and Plant a Tree with us on our 30th anniversary
Trees for Cities is hosting a free community planting event at Horsenden Home Field on Saturday 2nd December from 10am-3pm. There is no need to commit to staying all day but we do suggest arriving before midday to avoid disappointment.

This will be a fantastic day in celebration of our official 30th anniversary year as a charity! That's three decades of planting trees in towns and cities across the UK and worldwide. See what's in store below.
All ages are welcome. Trees for Cities will provide all the tools and equipment you need as well as guidance on tree planting from our team. There will also be a free hot lunch provided.
We aim for our events to be as accessible as possible - click here to view accessibility information for the event. There will be a British Sign Language Interpreter present, a relaxed sign-in option, and resources available in Widgit symbols to guide you through the planting process (courtesy of the Sensory Trust).

Our sign-up form is now closed – however, you can still attend the event

How to get there
The nearest tube stations are Greenford or Perivale or Sudbury Hill which are both 15 – 20 minutes' walk from Horsenden Hill. Please use the postcode UB6 0NZ to guide you from Greenford station which should take you to the site entrance on Berkeley Road, use postcode UB6 7QL which takes you to the Ballot Box pub. The site entrance is then directly across the road.

What to bring
Warm clothes, the forecast is for cold and dry weather so bring plenty of layers, a spare to put on while having lunch is a good idea, as is an extra pair of socks.
A fork or spoon for lunch and a cup or thermos for hot drinks
Gardening gloves if you have them

If you can only stay for part of the day that is completely fine, however, we recommend arriving before 2 pm to avoid disappointment.

Parking is very limited, if you need to drive please park in the neighborhood and be considerate to local residents.
As well as planting we will have music, live theatre, and food throughout the day, including a hot lunch (vegan chickpea curry)
Click Here to view the volunteer information pack for the site
What's on?
In 1993, four friends hosted vibrant Tree Parties to raise funds to plant trees. So we're going back to our roots with this event, with a live DJ and family-friendly activities for all to enjoy.
Bollo Brook Youth Centre is based in West London and works with young people aged 11-25 from across the capital. They recently teamed up with New Gen Festival to host some DJ workshops at Bollo, and some of these budding DJs will be playing music throughout the day.
Arbor the Tree tells the story of a tree pushed from his home and his fight to preserve his future. Follow Arbor as he strides around the streets, vanishing between trees and emerging with his cart full of tree seeds. Arbor is a visually stunning show with lots of lovable puppets, created by award-winning puppetry and theatre company, Smoking Apples.
In between shows there will be a Feed the Birds workshop where families can make their very own bird feeder to take home.
Show times: 12pm and 2pm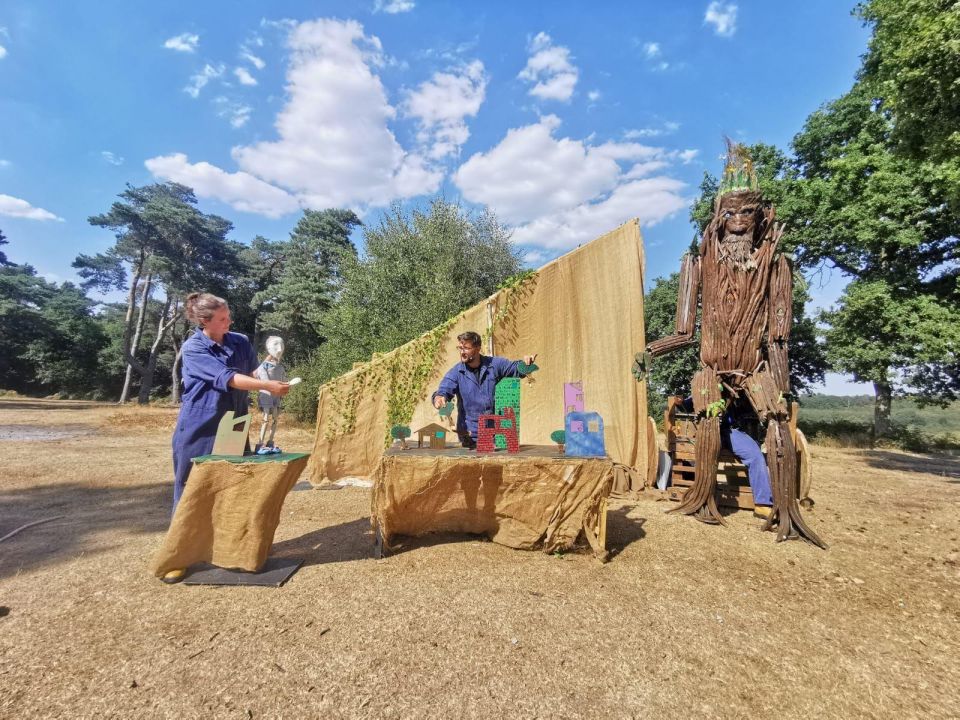 We will be joined by artist Temujen Gunawardena who will be capturing the days events in drawings. She will be sharing them on the day and making them into a mural to celebrate our 30 year anniversary.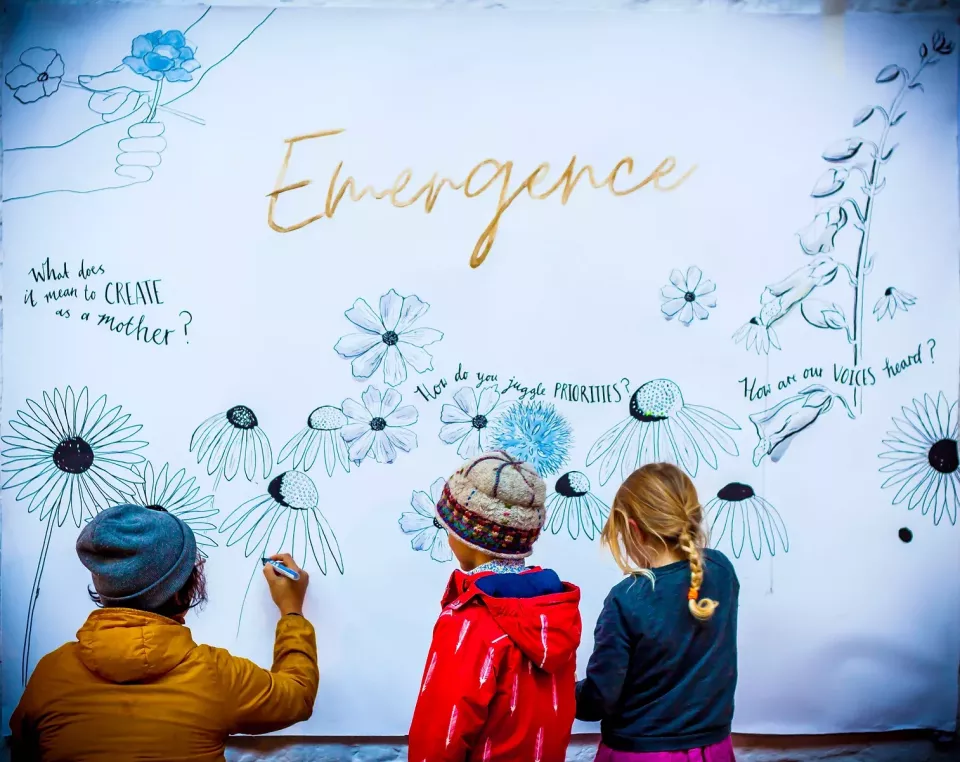 Sensory Trust has developed an engaging set of films about some of our most popular trees. You can find the trees, scan the QR code signs and learn all about the trees. The films include images, BSL signing, audio and subtitles to ensure they can be enjoyed by everyone.
Sensory Trust is a national charity who has worked with Trees for Cities for over 20 years, and is a leading authority on inclusive and sensory design, creating meaningful and lasting connections between people of all abilities and the natural world.
Join us in the ancient tradition of tree dressing and craft tree decorations. This is in honour of Tree Dressing Day - a chance for communities to gather and celebrate trees, and reflect on the social and cultural history of the local area and the role trees play in shaping this story. This workshop will be held by some of our Youth Programme participants.
THANKS FOR YOUR FEEDBACK

Thank you to everyone who offered us valuable feedback on the design proposal for tree planting at Horsenden Home Field.

Trees for Cities and Ealing Council are working together to plant up to 6,200 whips (tree saplings) on Horsenden Home Field.

By planting an exciting variety of young trees, we are hoping to add to aesthetic value and species richness of the field. Planting trees in this section of Horsenden Home Field will also help to combat potential flood risks to the sports field and nearby residential area.

Home Field is an area of amenity grassland within the Horsenden West section of the Hill. The area is often for recreation including walking and dog walking, and the North West end of the field is currently used for sports recreation.
WHY ARE WE PLANTING MORE TREES?

This project will add to the canopy cover of the area and contribute to the Council's aim to increase canopy cover to 25% by 2030, as set out in the council's Climate and Ecological Emergency Strategy and Biodiversity Action Plan.

Planting new trees at Horsenden Home Field will also contribute more broadly to the London Environment Strategy aim to increase tree canopy cover across London by 10% by 2050.

The trees planted at Horsenden Home Field will count towards Ealing Council's shorter-term aim to plant 50,000 trees by 2026.