Edible Playground
Blessed Sacrament Primary School
Liverpool
The Edible Playground at Blessed Sacrament Primary School opened in the summer of 2018 and is one of the recent projects we have completed in Liverpool. A 'hub school' that is keen to share best practice with other schools, they applied for funding through the Peter O'Sullevan Charitable Trust and secured a generous grant to make their plans a reality. 
With four form entries, Blessed Sacrament is a big school. There are more than 850 pupils and it might be easy to suppose that each class wouldn't fit much time in the Edible Playground. But headteacher Chris Davey told us that everybody gets to use the space regularly: "All the classes have a timetable to use the space, and every week, each of the year groups has a class in it. It's used by Reception right up to Year 6".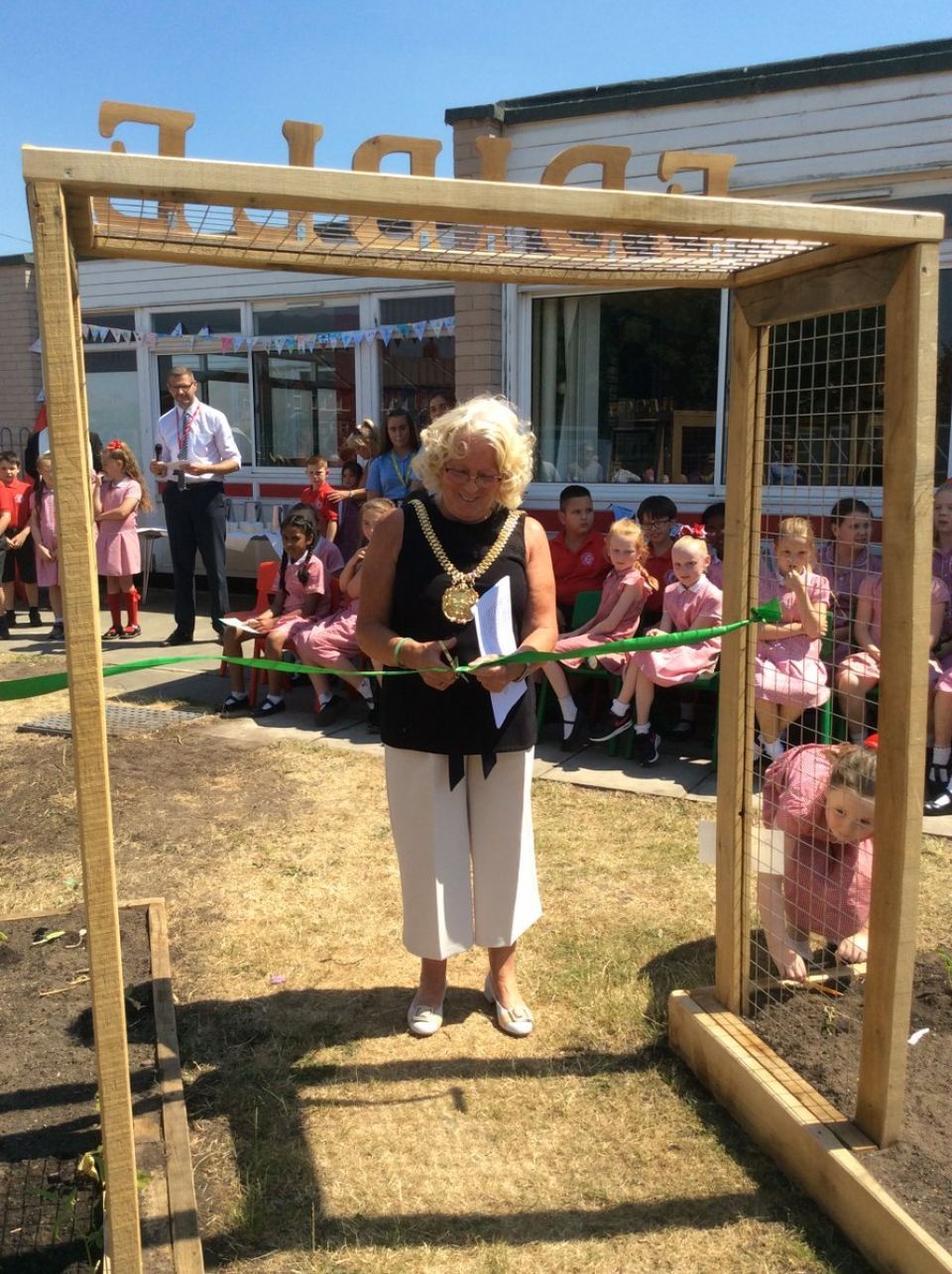 It's fantastic to hear how successful the space has been for them. 
We've used some of the produce in the school kitchens and also sell some in the parents' café. We own a vending machine in the café and keep it stocked with healthy home-grown snacks that are made from crops grown in the garden. And the children have been bagging the veg. up as well, to sell for 50p a bag to the parents. The parents really appreciate it - it's been very well received by them.

Headteacher Chris Davey
It would be worth other schools in the Liverpool area that are interested in pursuing their own Edible Playground to get in touch with Chris at Blessed Sacrament and talk with him about the programme. He would be happy to help answer any questions they might have. 
Donate to Trees for Cities and together we can help cities grow into greener, cleaner and healthier places for people to live and work worldwide.
Donate