Edible Playgrounds
Fairchildes Primary and Meridian High School
London
These are two of Croydon's Food Flagship Schools, supported by the Mayor of London. That means they're leading the way in inspiring and encouraging the communities of Croydon to grow and eat healthier food.
The two schools are neighbours, so we created a shared Edible Playground – a first for Trees for Cities. The Edible Playground is a vibrant, colourful and tasty space for pupils of all ages, with raised beds for growing salads, root vegetables, soft fruits and herbs, fruit trees, a greenhouse and a composting area. Pupils now enjoy planting and harvesting workshops throughout the year, and teachers receive training to include outdoor lessons in the curriculum.
The Edible Playground Project provides a great opportunity for a new initiative covering healthy eating, community engagement and partnering with Meridian High School.

Ros Sandell, Executive Head of Fairchildes Primary School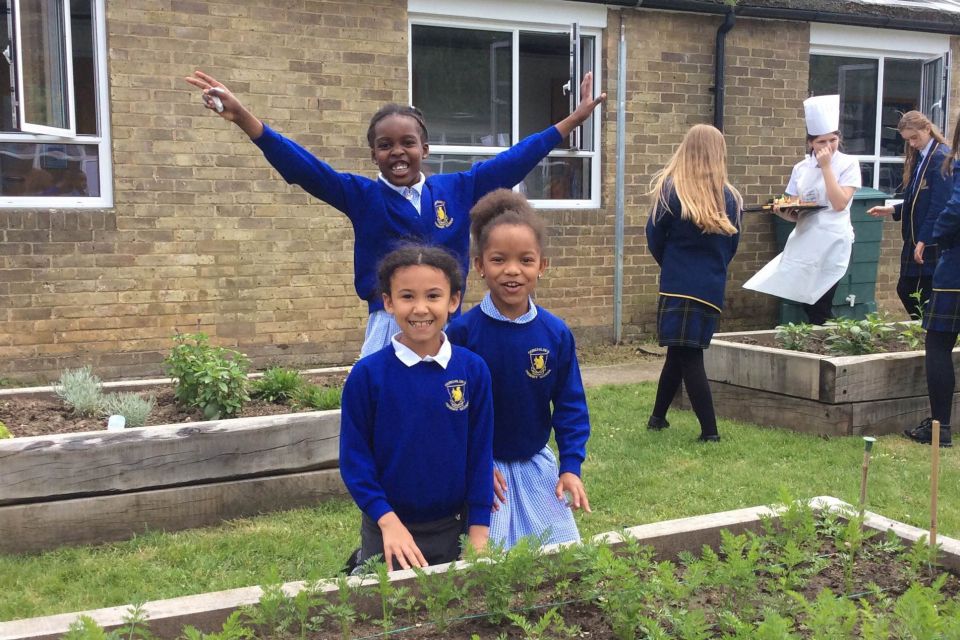 Our school is a family. That means, above all else, we help each other to learn, grow and improve now and always. Our planned Edible Playground will help our students to educate their own families about the importance of enjoying affordable, healthy, delicious and locally sourced produce! Moreover, I hope it helps them to appreciate the joy that gardening and food growing can bring."

Martin Giles, headteacher at Meridian High School
Donate to Trees for Cities and together we can help cities grow into greener, cleaner and healthier places for people to live and work worldwide.
Donate