Edible Playground
Hitherfield Primary school
London
Your memories of school dinners might involve soggy sandwiches or cold, lumpy custard, but today lots of schools are embracing new ventures that celebrate growing and eating good food.
Hitherfield Primary School is a brilliant example. Its Edible Playground opened with a lively, fun-filled celebration in autumn 2014. Chris Collins (former Blue Peter gardener, a School Food Plan Ambassador and a Patron of Trees for Cities) ran planting workshops with the school council, planting a fruit tree for each class.
Get involved
We're passionate about giving schools sustainable resources to teach children about growing, cooking and eating healthy food. We've created over 80 Edible Playgrounds across the UK. For more information, or to talk about options for your business or school,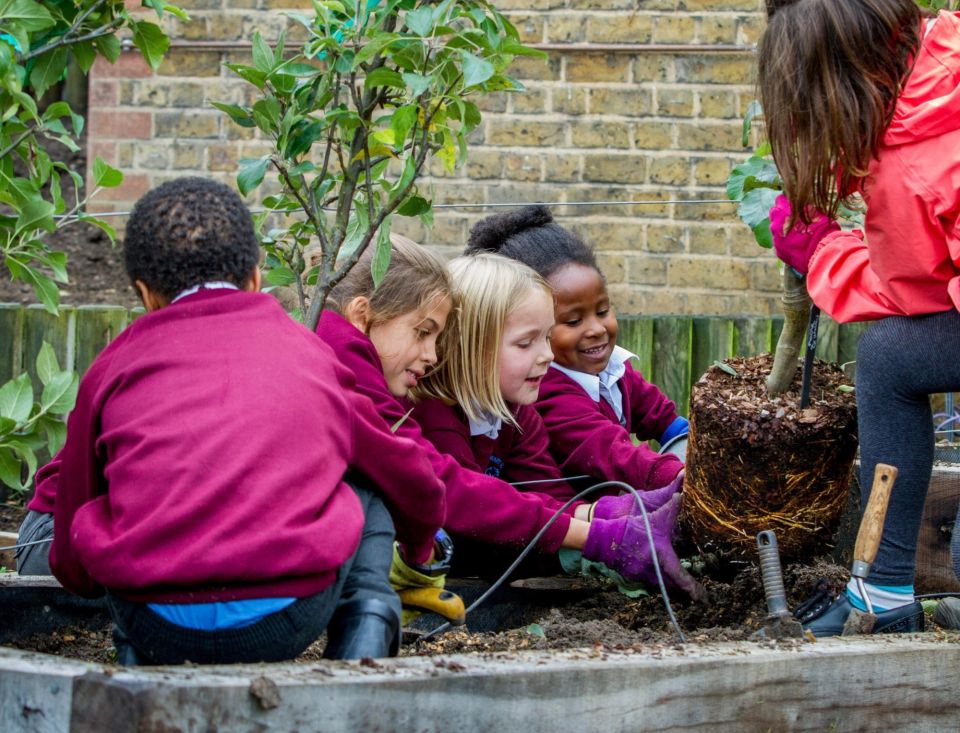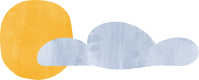 The Edible Playground was part of an ambitious plan to enrich Hitherfield's outdoor spaces. Teachers and pupils now grow crops together, and the Edible Playground is a dynamic setting for lessons in science, maths and more. The fruits and vegetables grown there go to the school's kitchen, adding fresh, healthy ingredients to the children's meals.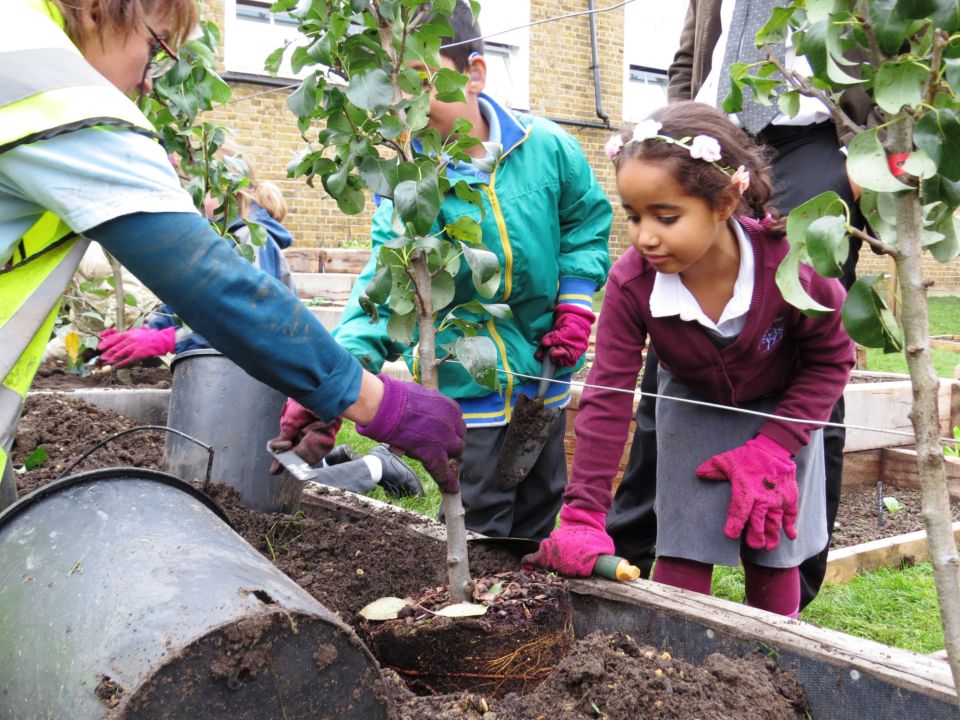 Hitherfield quickly became a flagship school in Lambeth, supporting and inspiring other schools in the borough. The programme involves the wider community: the school regularly takes part in the Streatham Food Festival and uses the Edible Playground to involve other schools in celebrating local food.
The Edible Playground is the best thing the school has ever done. It has enhanced the learning experiences of pupils at Hitherfield and, once they've seen it grow, the children do eat more healthy food. It really does work.

Chris Ashley-Jones, Headteacher at Hitherfield
Donate to Trees for Cities and together we can help cities grow into greener, cleaner and healthier places for people to live and work worldwide.
Donate