Edible Playgrounds
Thorpe Primary School
Bradford
Thorpe Primary School is a one form entry school situated in the Bradford East area of the city within the village of Idle. It was one of the first Edible Playgrounds in the city and was designed to enhance the hard surfaced playground at the front of school and flow through to the green garden at the back.
The staff at Thorpe Primary were looking to develop outdoor learning on their grounds and felt that an Edible Playground would provide many opportunities for this and once completed, they had big plans which included - inviting members of the community such as residents from the nearby care home who they work closely with as well as parents and businesses who support the school with fundraising events. They had also planned to start a gardening club and use some of the produce grown either for cooking lessons, in the school kitchen or to sell at a school 'Farmers' Market'.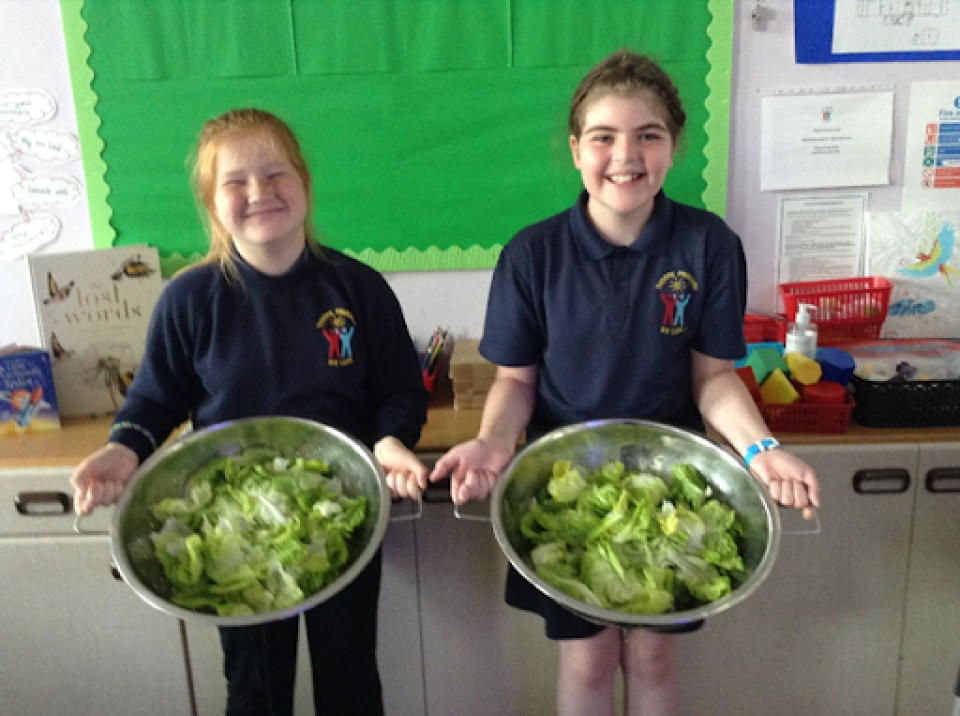 However, with lockdowns due to covid-19, these plans had to be put on hold. Instead, the Edible Playground remained open for key workers and vulnerable children and was used for many activities such as building minibeast hotels and various art work. They also got stuck in with planting vegetables and seeds and enjoyed picnics in the garden!
Since reopening to all children in September 2020, each class has had a day in the garden with one of our partners 'Grow to School'. The children have enjoyed these sessions and staff are keen to ensure that similar activities and learning are continued next year. Year 5 recently harvested onions and lettuces and look forward to digging up and eating the rest of the vegetables they are growing.
Being able to use this area during lockdown was beneficial to children and staff in terms of their mental health and wellbeing. ... Having some beds/planters on the playground has enabled children to become involved during playtimes and lunchtimes. We really hope that next year that we will be able to do the activities and hold the events that we originally planned.

Mrs Debbie Cooksey, headteacher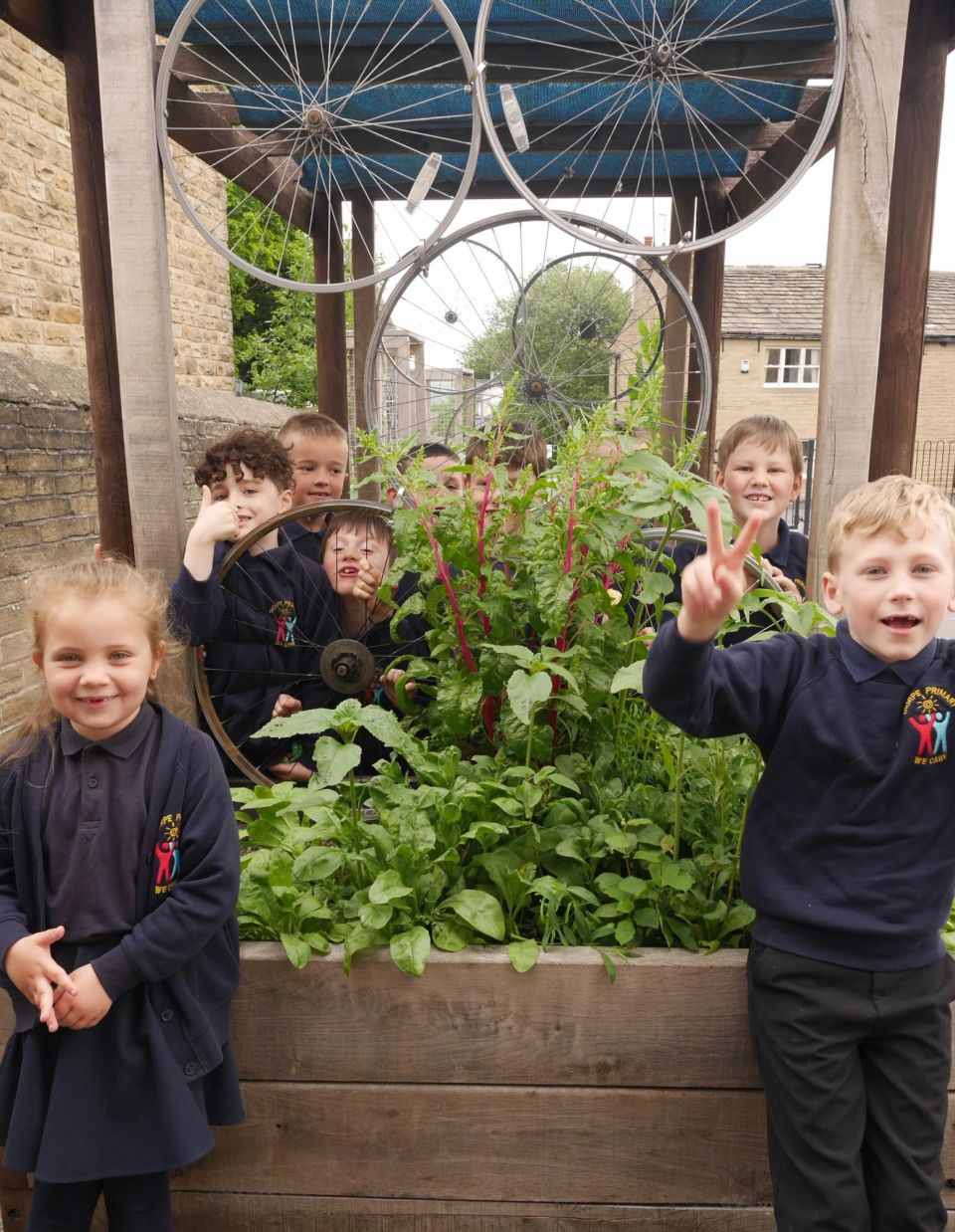 Trees for Cities has been proud to be working with Bulb for many years to deliver Edible Playgrounds and various other tree-planting projects.
Donate to Trees for Cities and together we can help cities grow into greener, cleaner and healthier places for people to live and work worldwide.
Donate