Through our tree planting in schools we give children the opportunity to experience tree and woodland-based play and learning.
These projects have been delivered in London and Bradford to date and offer schools with soft ground a relatively low cost greening option. Through this project we plant shrubs, small and large trees; creating forest gardens, orchards and woodlands alongside seating and outdoor classrooms. The projects create fantastic spaces for outdoor learning, play and forest school and like all our projects are supported through on the ground pupil activities and teacher training.
Get in touch with us at schools@treesforcities.org for more information.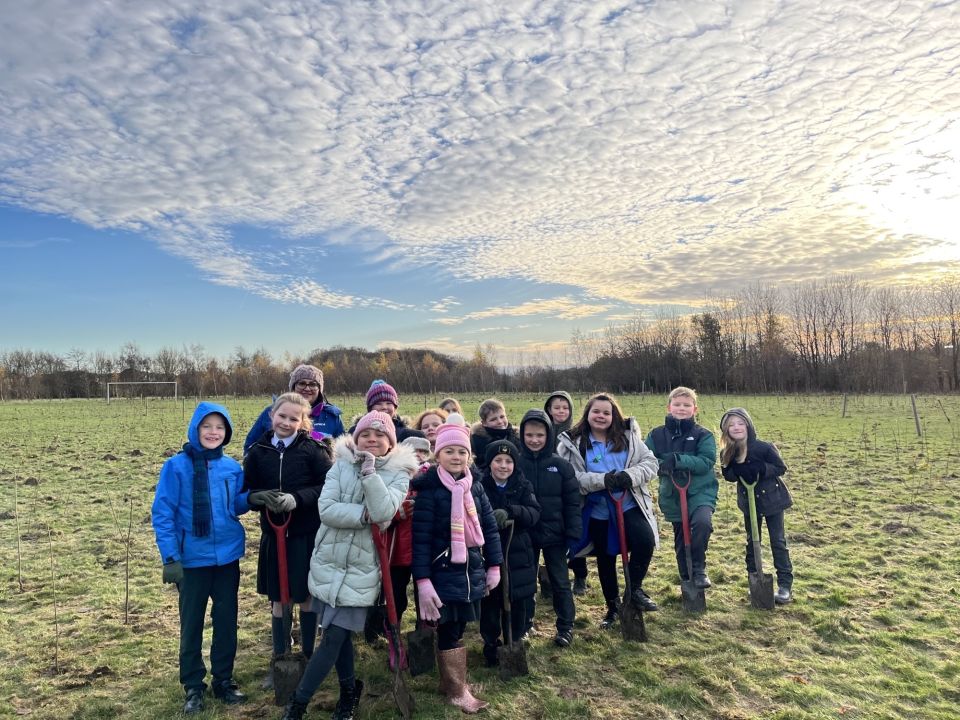 THANK YOU
A huge thanks to IG who are the lead supporter of our London branch of Trees Planting in Schools.