Urban trees
Urban woodland
Forest Road recreation Ground, London
We've created a vast new woodland in northeast London where the Great Forest of Essex once grew. With thanks to Redbridge Council, Vision Redbridge Culture & Leisure, the Greater London Authority, Garfield Weston Foundation, Delves Charitable Trust, Kudos TV, and Nineveh Charitable Trust.
Alongside Forest Road in Redbridge is an open expanse of amenity grassland, home to sports clubs and many dog walkers. The space is so large that a 15,000 strong woodland has only made an imprint of a mere corner of the space. 
In 1100, this area of land formed the edge of the Great Forest of Essex, a dense forest that spread across the whole of the county. However, an expanding and sprawling London required more space for houses, farms, and roads to transport produce into the city. The Disafforestation Act of 1851 had a huge impact on the forest and over 100,000 trees were felled. Smaller areas of the once Great Forest exist today around Hainault and up to Epping Forest.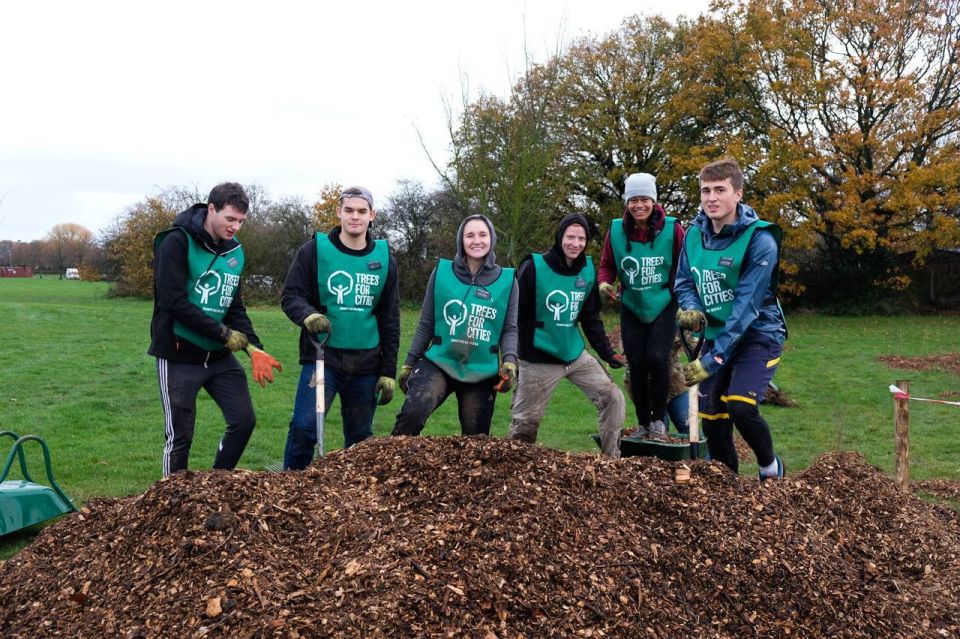 Woodlands are fantastic for our cities to help clean the air and support wildlife, but with less and less green space available, we sometimes have to look to fringes of our city to plant our bigger woodlands. You can find other Trees for Cities' woodlands in the boroughs of Ealing, Lewisham, and Redbridge.
The woodland was designed with curvy edges and sweeping glades (open paths and spaces) to invite the public in to explore. Over thirty different tree species have been planted to maximise resilience to threats and create ecological niches for all sorts of fauna. Some of the tree species include hornbeam, alder, lime, maple, and over seventeen fruit and nut varieties.
Almost 900 people came together to plant the woodland, including Mayor of London, Sadiq Khan! A group of London-based Chevening Scholars joined in the planting day and said:
They all had a lovely time and mentioned how good it made them feel to be able to contribute to this amazing project. Some of them may even come back to the UK in the next 10 years to see how the trees are doing. It was also a wonderful surprise for them to have their photograph taken with the Mayor of London, Sadiq Khan. Thank you so much again to you and your team for the kindness that you showed. I look forward to being able to bring Chevening scholars to future events organised by Trees for Cities.

London-based Chevening Scholars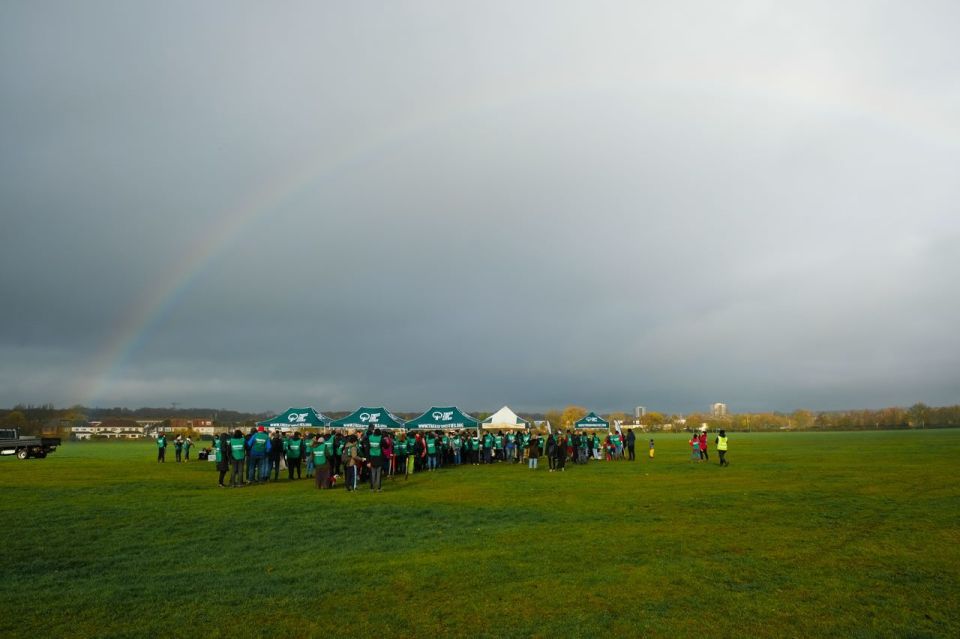 Trees for Cities has been working with Redbridge Borough Council and Vision Redbridge Culture & Leisure since 2010 to deliver tree planting projects that bring together the local community and make improvements to outdoor green spaces across the borough. Building on this work, TFC and RBC have embarked on a 3-year Strategic Partnership (2017-2020), to fully utilise the potential of Redbridge's open spaces for the benefit of local communities.
Funders: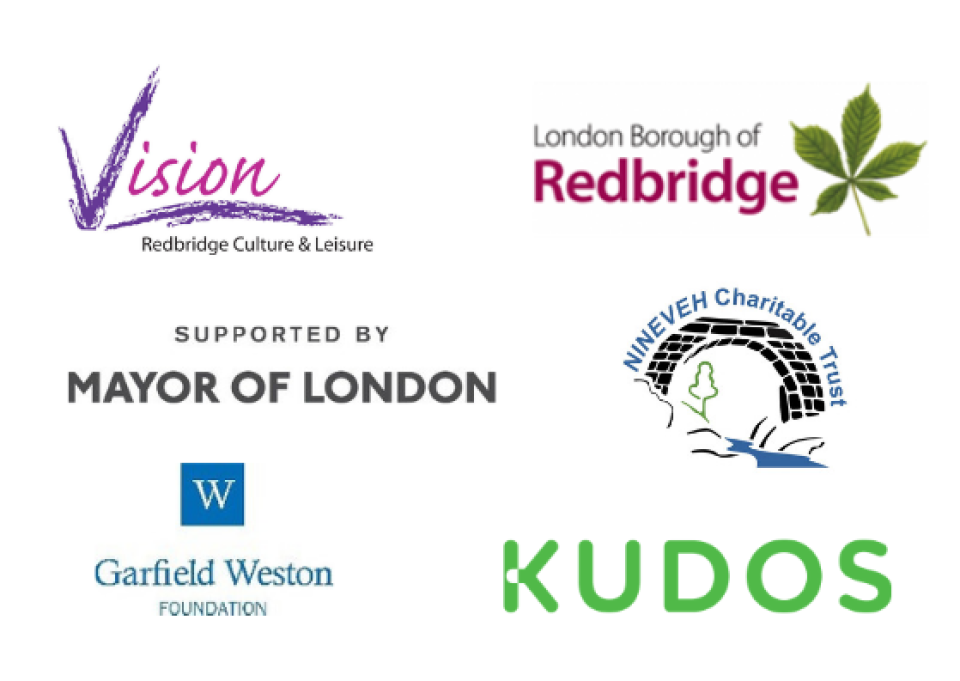 Donate to Trees for Cities and together we can help cities grow into greener, cleaner and healthier places for people to live and work worldwide.
Donate