Urban trees
Wildlife hedgerow
Montagu recreation ground, London
A beautiful new hedgerow at Montagu Recreation Ground is making the air cleaner for the local community to enjoy the park, thanks to Enfield Council, Greater London Authority, Brian Woolf Trust, and Gemma and Chris McGough Charitable Trust.
Montagu Recreation Ground is located in the north London ward Edmonton Green, a busy place with an industrial backdrop. Some regeneration is happening, including the Environment Agency's scheme to prevent flooding from the Salmons Brook, which in turn is creating beautiful new footpaths and cycle paths.
Heavy flows of traffic soar through the area, with the busy B137 running along the edge of Montagu Rec; a green haven of water, willow copse and a children's play park. The boundary of park and road is a knee-high fence, allowing air pollutants to move freely into the green space.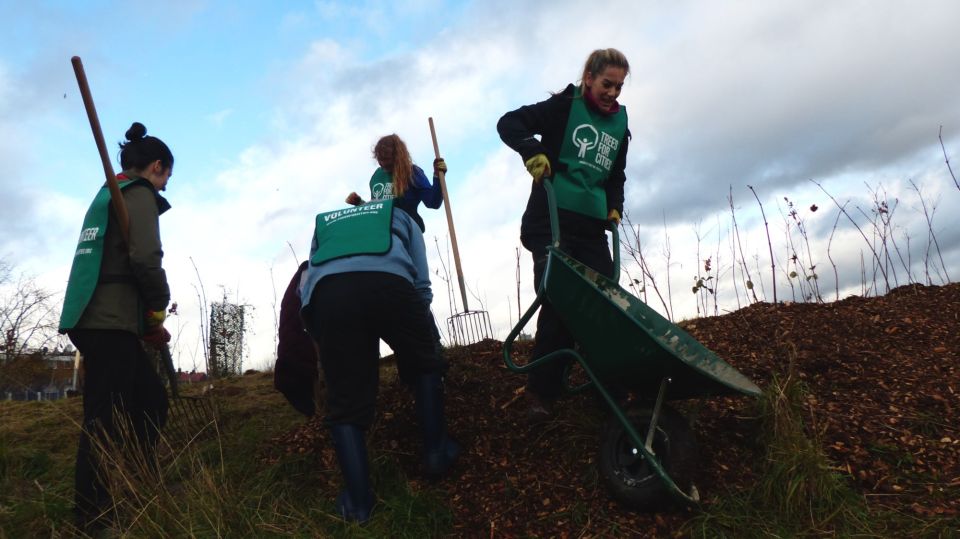 To add to the biodiversity of the park, we planted hedgerows to create wildlife corridors for birds and small mammals and invertebrates. The species we planted include wild cherry, rowan, field maple, hazel, guilder rose, elder and lime all rich in fruits for birds and flowers for bees and butterflies.

Two local churches, community group 'Bountiful Big Local', Enfield Youth Offending Unit and the 20th Edmonton Scouts joined us in planting the beautiful new hedgerow and a small area of woodland specially commemorating the soldiers from Edmonton who died in WWI.

The headteacher of a local primary school who joined in the planting said:
Thank you for giving us the opportunity to plant trees. The staff came back buzzing with what a great experience it was and how the children loved it. Given it was such a miserable day weather-wise, I think that is a testimony to your organisation and planning. Thank you again.

Local primary school headteacher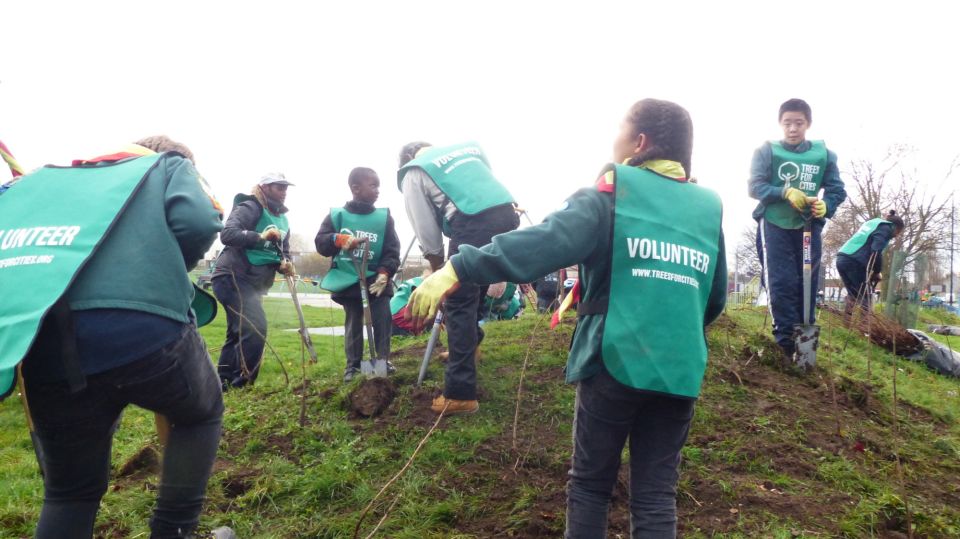 Funders: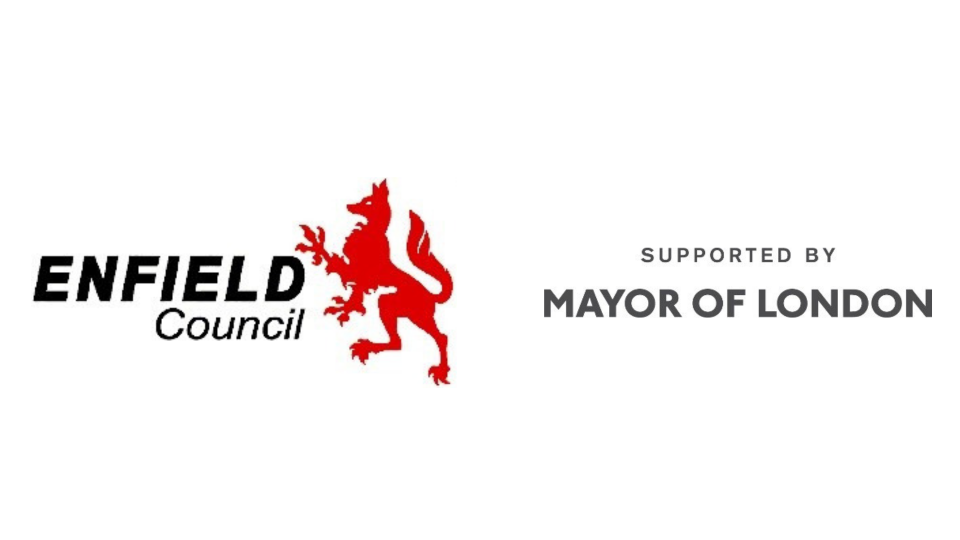 Donate to Trees for Cities and together we can help cities grow into greener, cleaner and healthier places for people to live and work worldwide.
Donate