Estate greening
Racecourse estate
Northolt, Ealing, London
A new urban woodland in a historical racecourse-turned-housing estate.
During the 1930s, many considered Northolt Racecourse to be one of the finest in the UK. Walking around the estate, you can imagine what it was once like, as the main roads loop in what was once the original pony-racing track.
Today, the streets are lined with dense blocks of flats and terraced housing, with over 1000 residences in total. Patches of grass feature on every corner, and in the middle of the racecourse is a park with a woodland fringe we planted in 2013. As housing developments continue to shoot up in the area, patches of green are becoming increasingly valuable.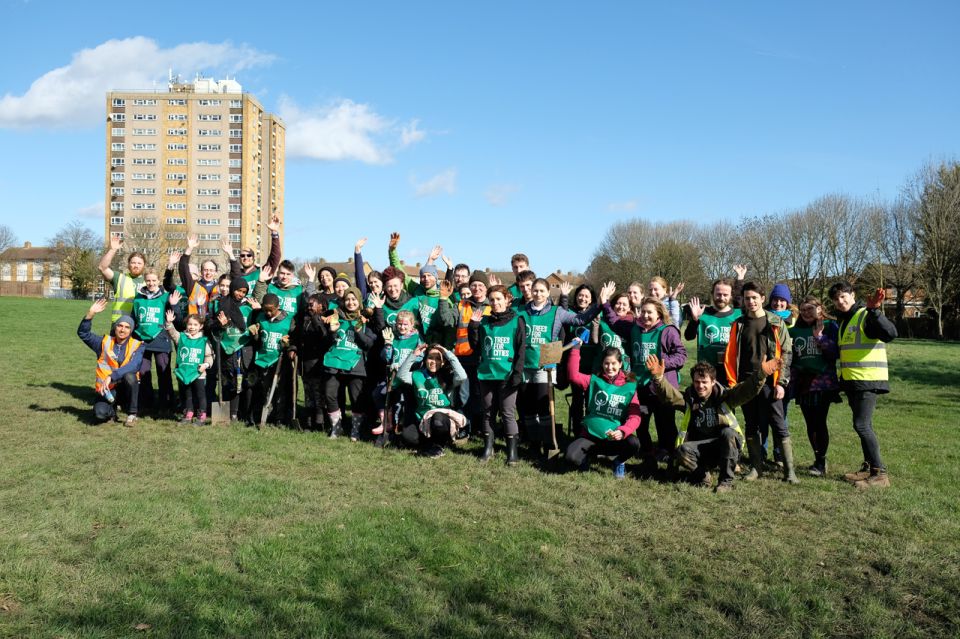 We have been working with local residents since December 2017, when we first raised funds for tree planting. 62 trees were planted in the winter of 2017/18, all of which were chosen by the local community. We've worked with local nurseries, schools, diverse faith communities, scouting groups and the local fire brigade; they all joined us in planting these new trees and we look forward to working with again!
The community responded so positively to the tree planting that we were able to raise even more funds for another year, and this time with flowers added into the mix. Wildflower strips were planted, with shade-loving spring flowers across the estate, and a further 98 trees were planted. At one of the community planting events, a local councillor joined in and said:
Thanks again for everything your team did over the last two weekends in Northolt. As we found out on Saturday - planting trees is hard work. But I know the Racecourse Estate is going to really benefit from them in years to come.

Local councillor
The immensity of the estate means countless opportunities to enhance all of the green spaces. Local residents have suggested all sorts of ideas, such as more places to sit and meet up with other residents, plants for pollinators and bigger trees to sit under.
Luckily, funding has been confirmed for the next few years and we hope to work with even more residents in getting them outside in their local environment, enjoying the earth and plants.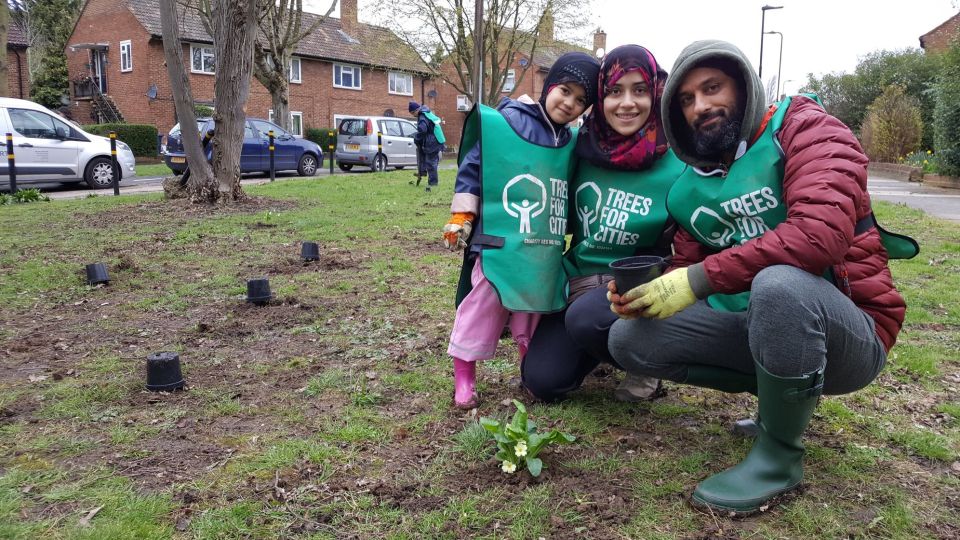 Donate to Trees for Cities and together we can help cities grow into greener, cleaner and healthier places for people to live and work worldwide.
Donate