Check out our map of UK projects
Please note that the map is being periodically updated. If you have any queries, please email info@treesforcities.org.
The map has been made possible thanks to players of People's Postcode Lottery.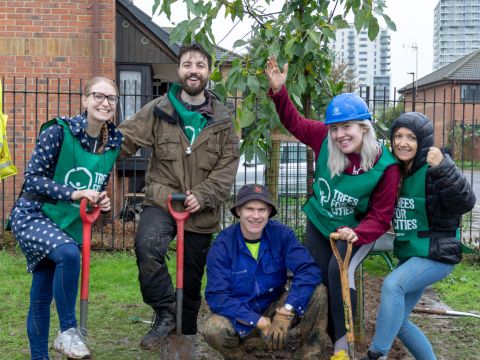 Social Value Certificate
We're delighted to have achieved level two of the Social Value Certificate. This recognition shows that we have good operations in place to measure our impact as a charity.
Read more
Donate to Trees for Cities and together we can help cities grow into greener, cleaner and healthier places for people to live and work worldwide.
Donate