Trees for Cities is delighted to be returning to Seven Kings Park following our tree planting project in autumn 2018  where we planted 50 large trees with 181 local people.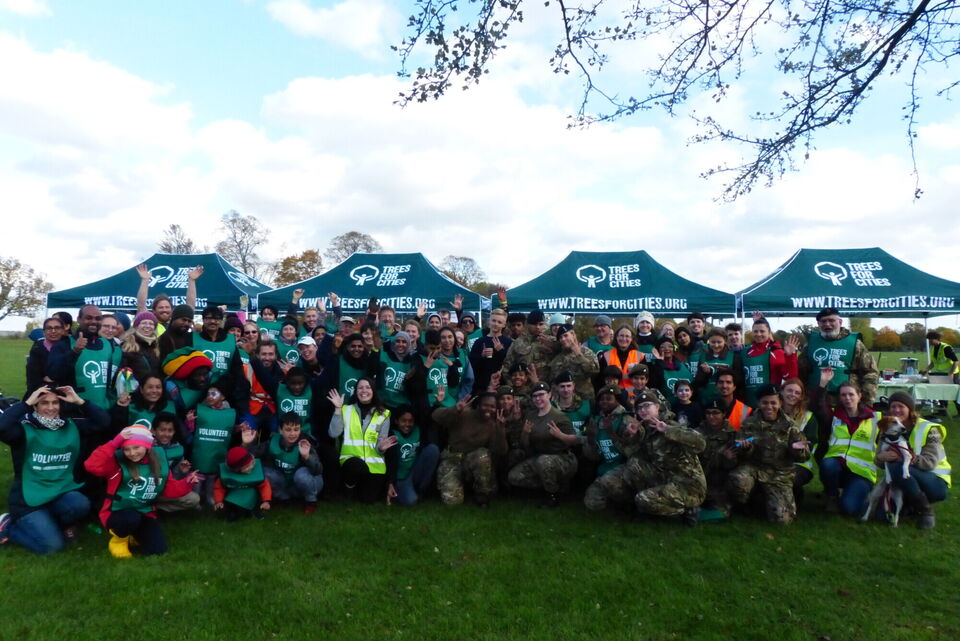 This winter we are partnering with the London Borough of Redbridge and Vision Redbridge Culture & Leisure to extend the woodland habitat in the north playing field in the park. These trees will be saplings - young and small and planted densely. A resilient mix of species will be selected to best support urban wildlife and help prevent flooding in the area.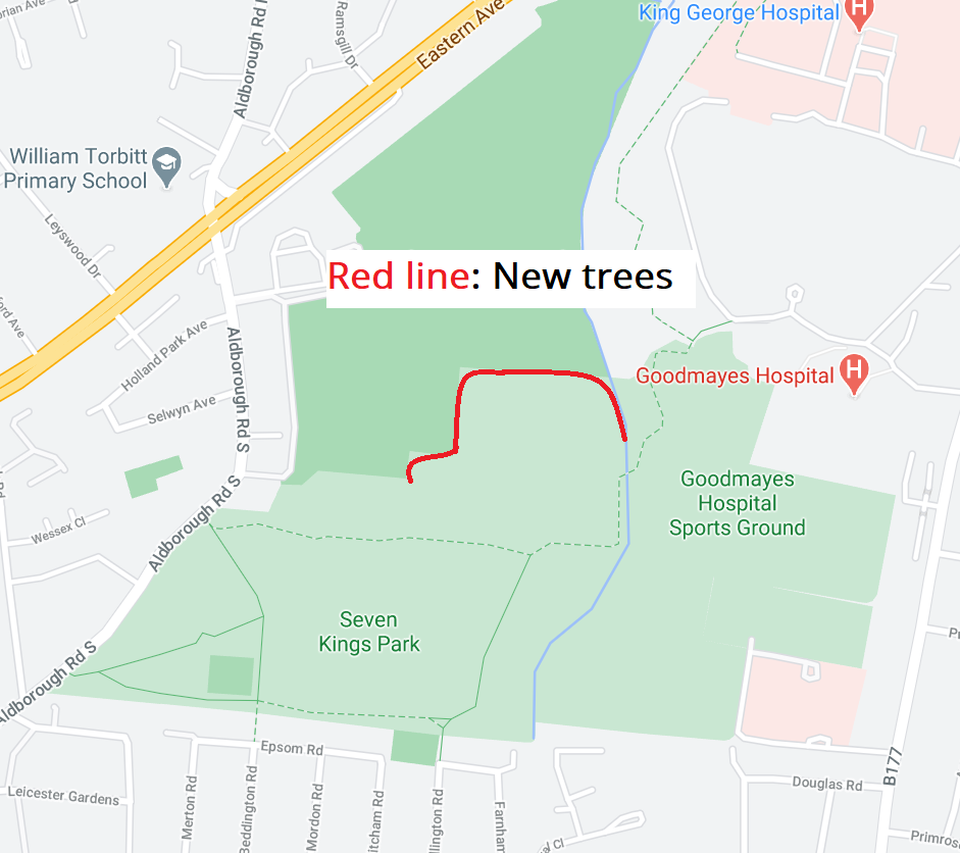 Please contact Anna at anna@treesforcities.org or call her on 07825 143160 to share your feedback, ask any questions or let us know your favourite species. 
Plant a tree this December
We are planning to resume our community planting workshops on December 3rd following the national lockdown period. Should this period be extended we will unfortunately be required to cancel workshops accordingly. 
We would love to involve as many people as possible from the local area in planting the trees. To do this we are holding a series of small, safe, socially distanced workshops for family households and support bubbles. These workshops are aimed at groups of five or less people who are comfortable working together. If you would like to book a workshop please select a time and date from the booking form below.
Trees for Cities is following the law and industry guidance around the COVID-19 pandemic. We ask that everyone taking part in our activities follows all guidance. All activities will prioritise the safety and wellbeing of our staff and the public.