Social Value Management Certificate Level 2
We're excited to announce that we have been awarded the Social Value Management Certificate Level 2!
Benefitting people and the environment lies at the heart of what we do and the Level Two Social Value Certificate shows that we have good operations in place to measure these impacts. By really understanding how our work affects people, we are able to make changes to improve it.
We received the the Level One Social Value Management Certificate in 2019 for our commitment to measuring social value. Since then we have started putting processes in place to measure our social value effectively.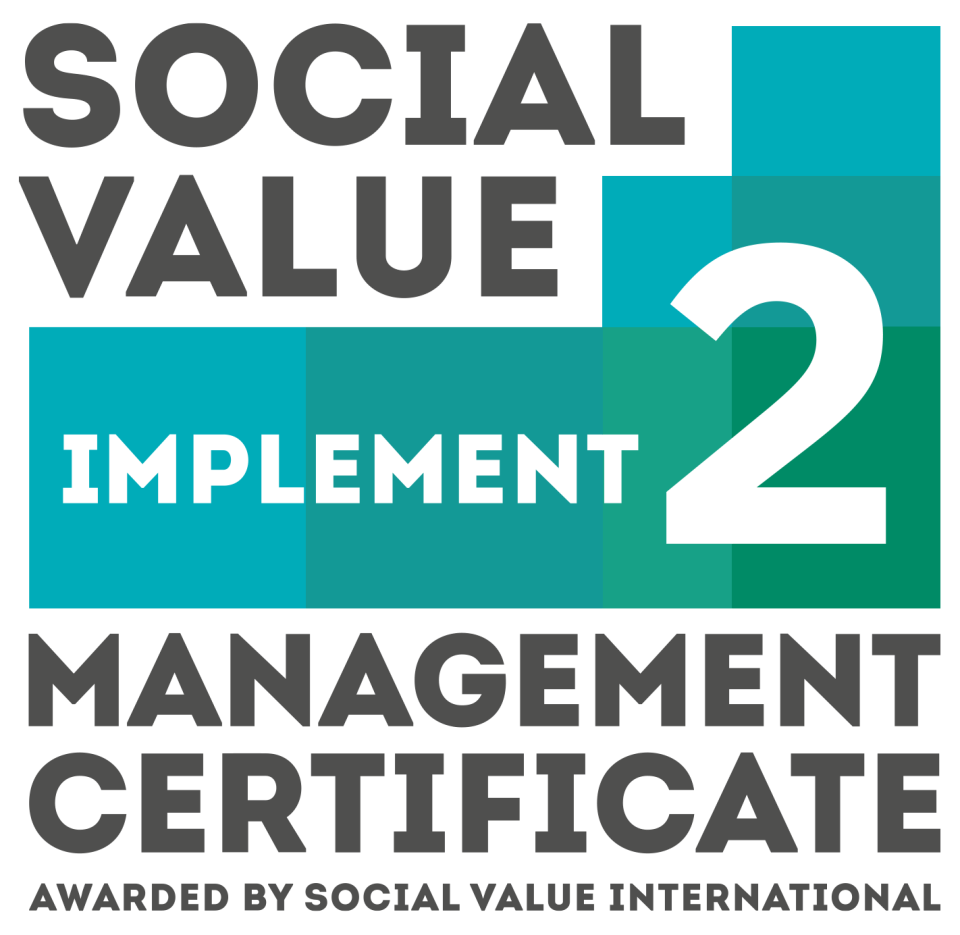 What is Social Value?
Social value is the impact Trees for Cities has on the people, groups and communities we work with. This includes our volunteers, teachers, pupils, councils, funders and the many other groups that we work with.
There are eight principles of Social Value, focusing on transparency, integrity and the trustworthiness of the impact we report. At the heart of our mission is getting stuck in with local communities to improve their green space, so it is vital that we have thorough methods of actually measuring how our work affects local communities, volunteers, schools and other stakeholders.
So in a nut-shell, having a Level Two Certificate shows that our audiences can trust the claims we make about our social impact as a charity!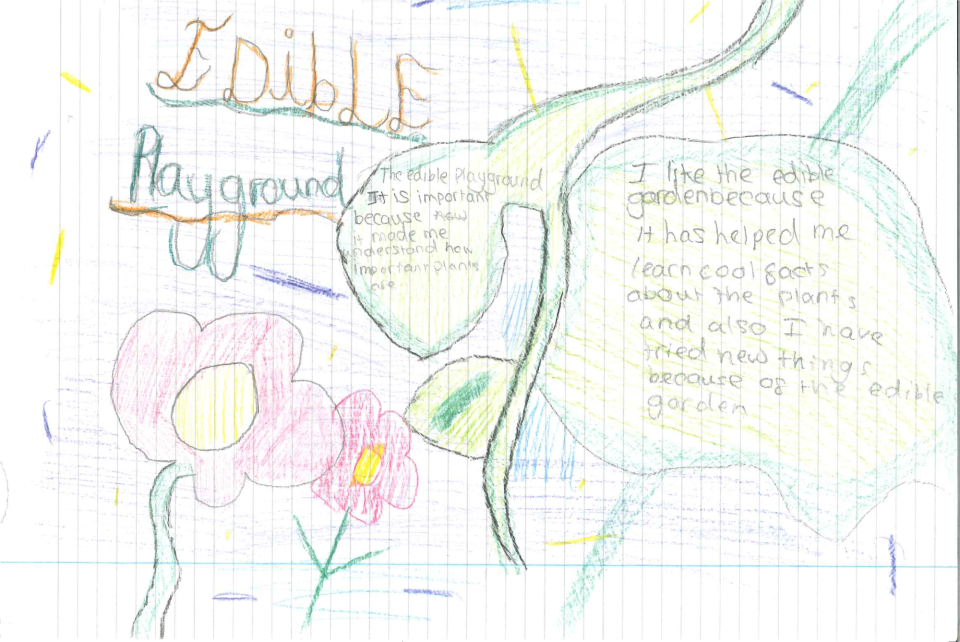 The edible playground is important because it made me understand how important plants are. I like the edible playground because it has helped me learn cool facts about the plants and also I have tried new things because of the garden.

Pupils from St Mary's Bryanston CofE Primary School
How did we achieve this?
Through talking and listening carefully! We spoke to our stakeholders to understand what outcomes of our work matter most for them.
For our Urban Forest Programme, we interviewed twenty three volunteers, council staff, funders, landowners, and delivery partners. As a result of that consultation process, we realised that in our model of how we achieve change, we didn't focus on urban communities feeling able to access and engage with their local urban forest. This has now become embedded into our model of how our work leads to healthy, accessible, functional and resilient urban forests created for today and for future generations. Now, we have started to measure whether people feel able to access and engage with the areas we have improved, meaning that in the future we will be able to see how well we are achieving that, and take steps to adapt or improve our approach if needed.

We also ran a stakeholder consultation for our Schools Programme and spoke to teachers, delivery partners, funders and pupils. When interviewing pupils, we asked them to draw us pictures of what changes they thought happened for them and their friends when using their Edible Playground or other improved spaces. One boy told us that after learning about how to regrow mint from a cutting, he went home and did the same thing with a Moroccan plant that him and his family like to use to make tea. Another pupil told us 'it's calming to see the plants grow and I just think nature is beautiful'.

From this consultation, we decided to separate out the different elements of health and well-being which we want our work to have an impact on. We have drawn out physical health, mental health, and the motivation to eat healthily as different areas which we want to measure more closely. The consultation also reinforced the aims that we identified as important, for example improving the learning experience of pupils by providing them with real-life, creative learning opportunities.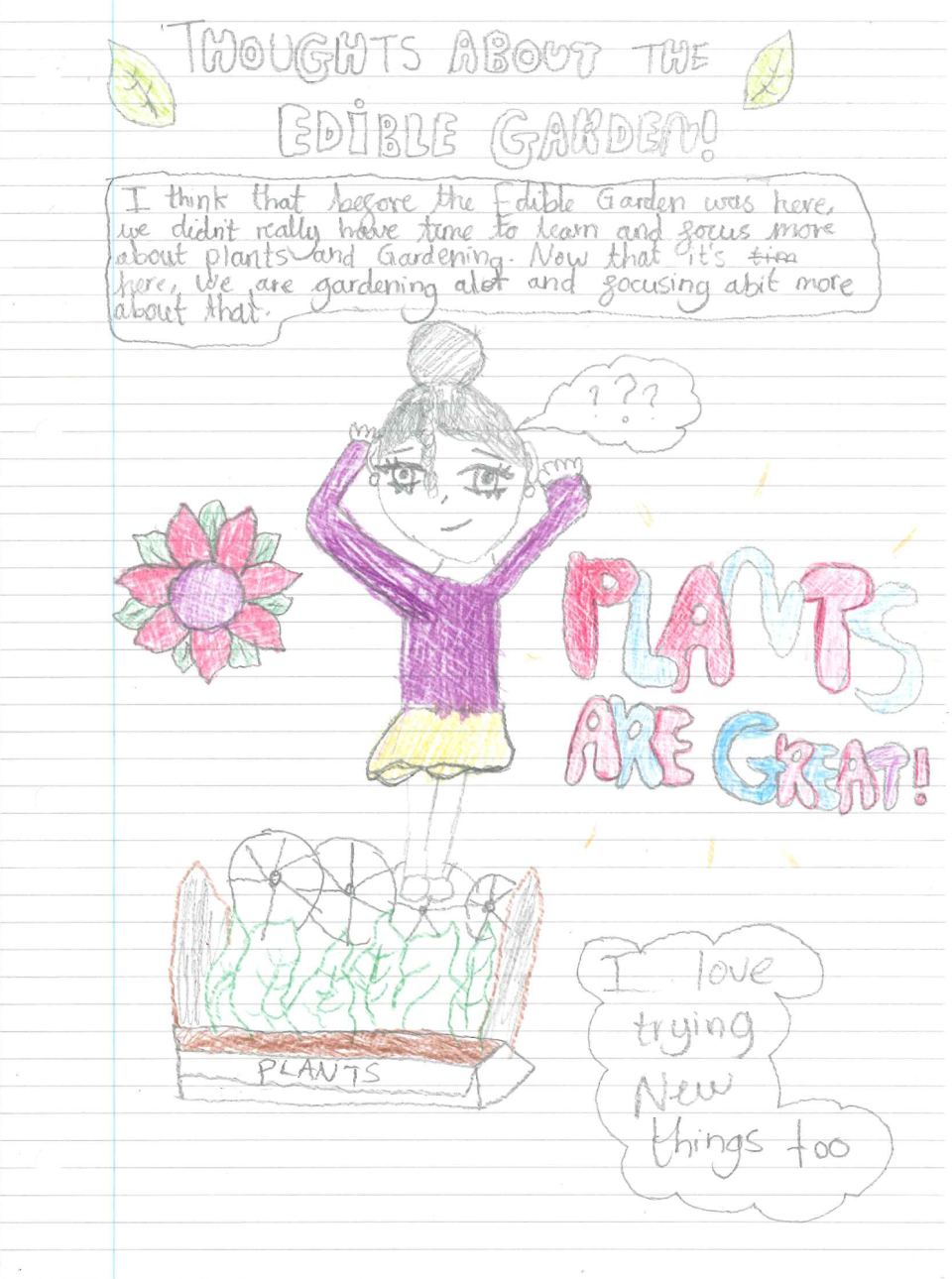 I think that before the edible garden was here, we didn't really have time to learn and focus more about plants and gardening. Now that it's here, we are gardening a lot and focusing a bit more about that.

Pupil from St Mary's Bryanston CofE Primary School
What does this mean going forward for Trees for Cities?
Now we have implemented better systems and processes to measure the changes of our work we are able to report on it with even greater accuracy than before, and use our data to make internal changes to improve our work.
As part of the Social Value Management Certificate we also changed how we reported on our impact on corporate volunteers. We created a series of infographics highlighting the benefits of our work. In order to be transparent, we specified the sample size and also included the limitations of the data that we collected. See, for example our infographic below on urban trees being more highly valued by our corporate volunteers. This is something that we will now look to replicate and apply to other projects of ours.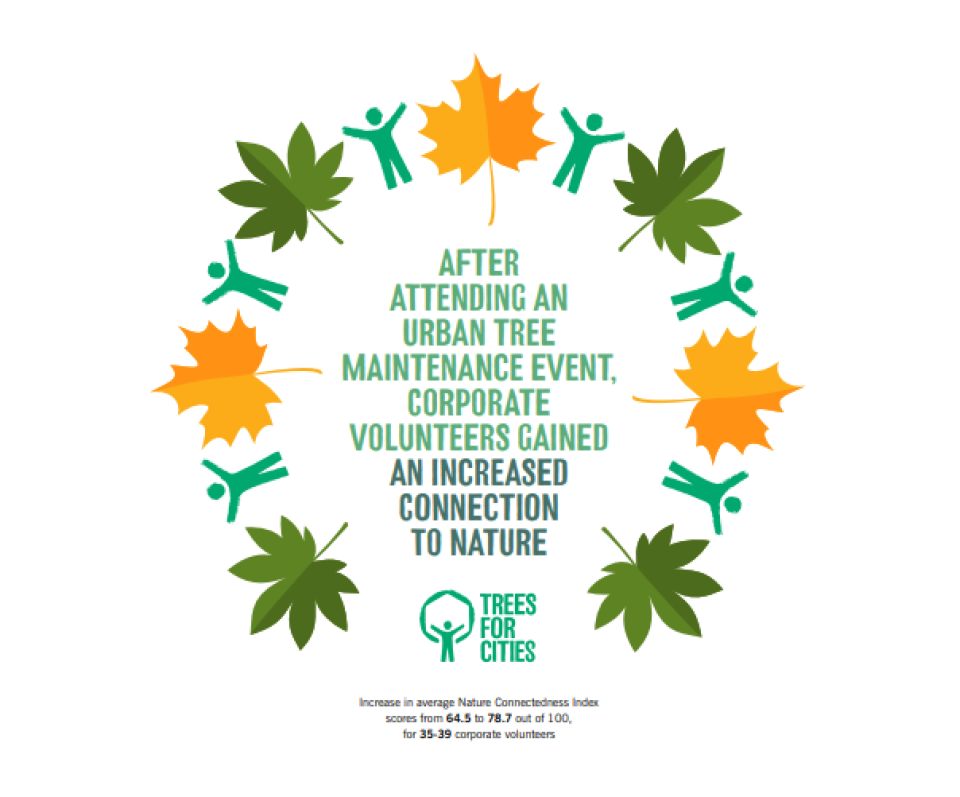 We will also soon be reporting on the impact of our events over the 21/22 planting and maintenance season. This will be a culmination of all the work we have done to improve our systems and processes, so make sure you keep your eyes peeled for those fantastic stats. This is an exciting time to celebrate the value of our work for both people and the environment!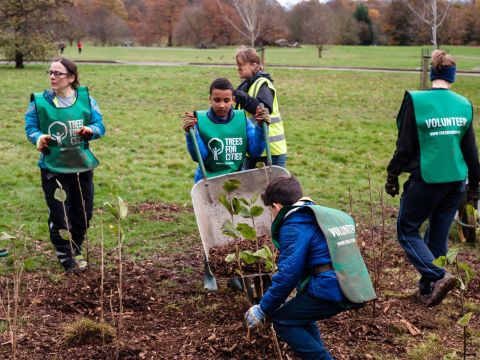 Our work
Find out more about the work we carry out to make our towns and cities both in the UK and internationally healthier, happier and greener.
Learn More