A Gnome's Adventure with Trees for Cities!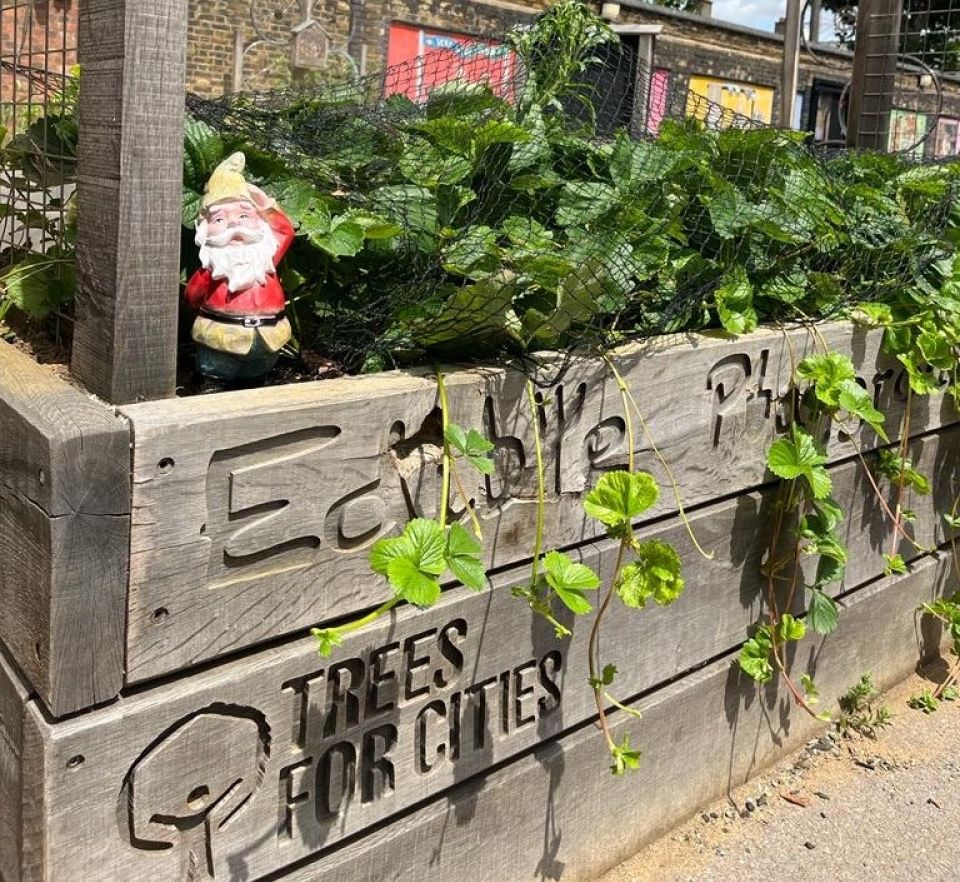 After working with Our Lady and St George Primary School in London on a fantastic Edible Playground, we were approached by their students with a special ask...
The pupils have been enjoying learning from our Schools team about growing healthy food and connecting with nature. In fact, they have enjoyed it so much so that the pupils wanted us to bring the school's mascot 'Gnomie' on an exciting adventure with the Trees for Cities team!
Check out some of the work the various Trees for Cities' team get up to and what Gnomie learnt on their grand adventure with our staff.

SCHOOL VISITS
Spending the day with our Schools team, Gnomie joined them on a visit to Hambrough Primary School to help with their Planting Healthy Air project! The temperatures were starting to rise so it was important to give all the trees and plants a good water to make sure they stay strong this summer.
Gnomie also helped the team plant 3 new cherry trees to help add the finishing touches to the Planting Healthy Air project. It was hard work for such a small gnome but with the addition of these new urban trees, the school looking more beautiful than ever.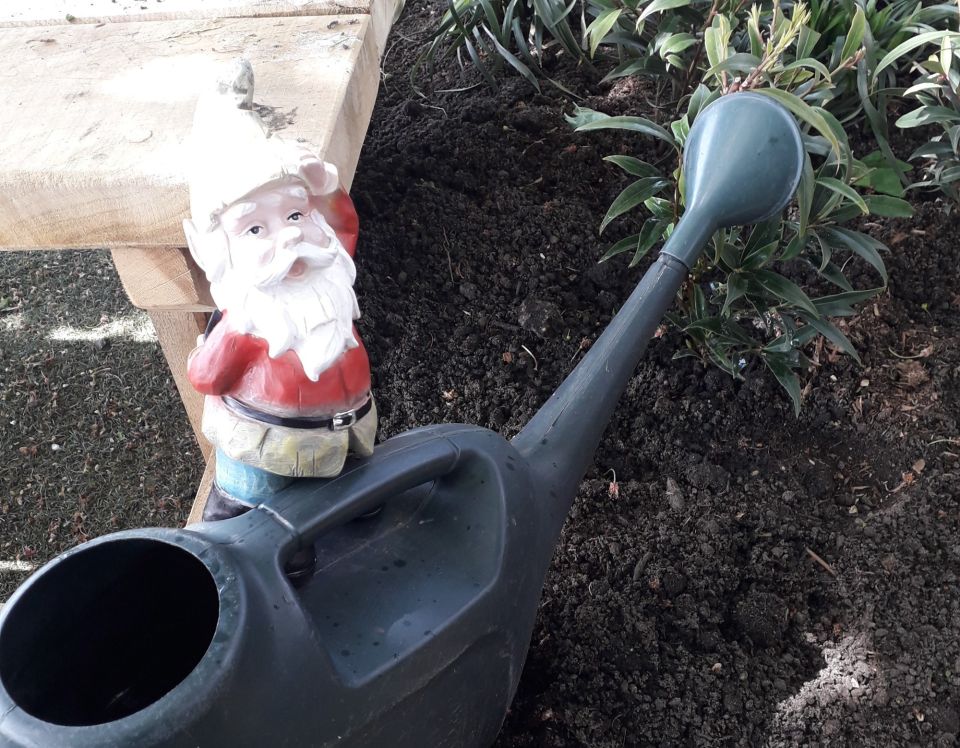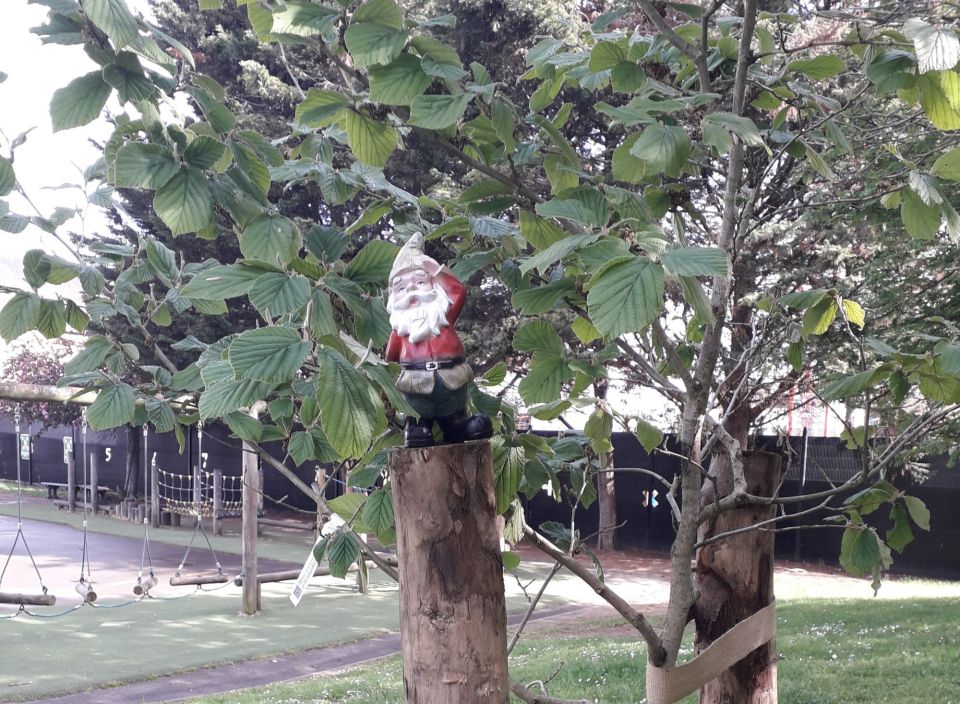 Gnomie also visited the lovely Wolf Fields Primary School where we have planted some young whip trees over the last planting season. These new whips needing mulching which helps the tree grow by keeping the water from evaporating from the soil in the summer. Mulch can also help stop weeds from popping back up too.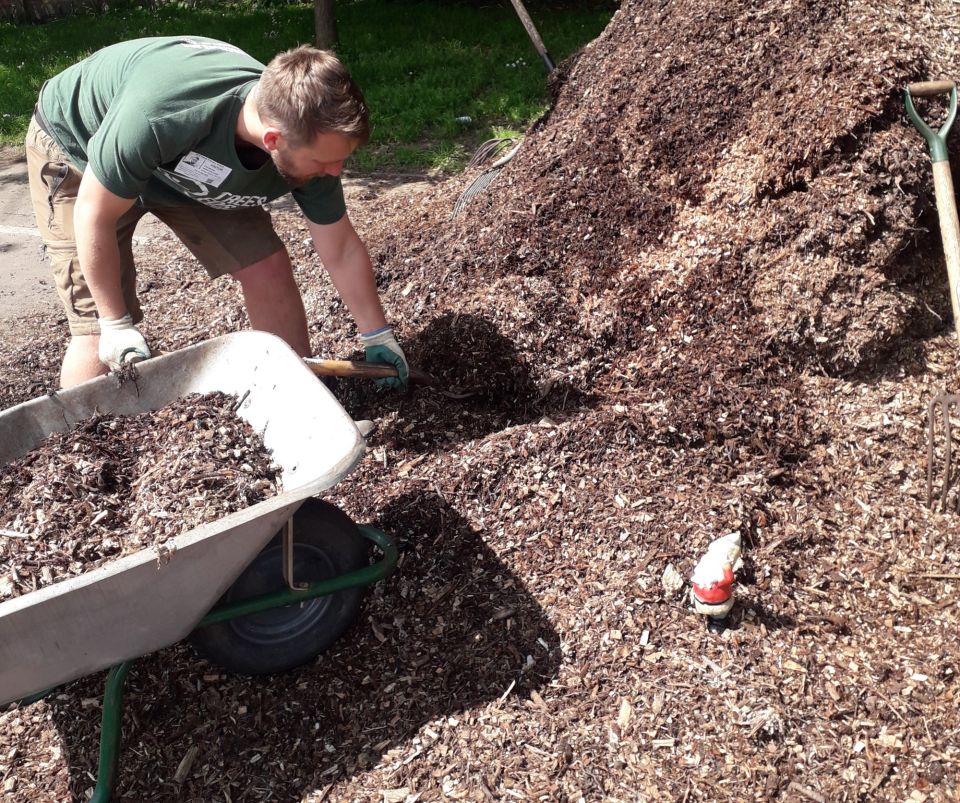 European Forum on Urban Forestry
Gnomie had the amazing opportunity to visit Krakow in Poland to attend the European Forum on Urban Forestry with the Trees for Cities Development team. With the weather getting hotter and hotter, many European cities are focusing on protecting the trees that we already have and keeping them safe and healthy. As an environmental charity that plants trees both across the UK and internationally, it was important that we continue learning about the most recent developments and advice on urban forestry.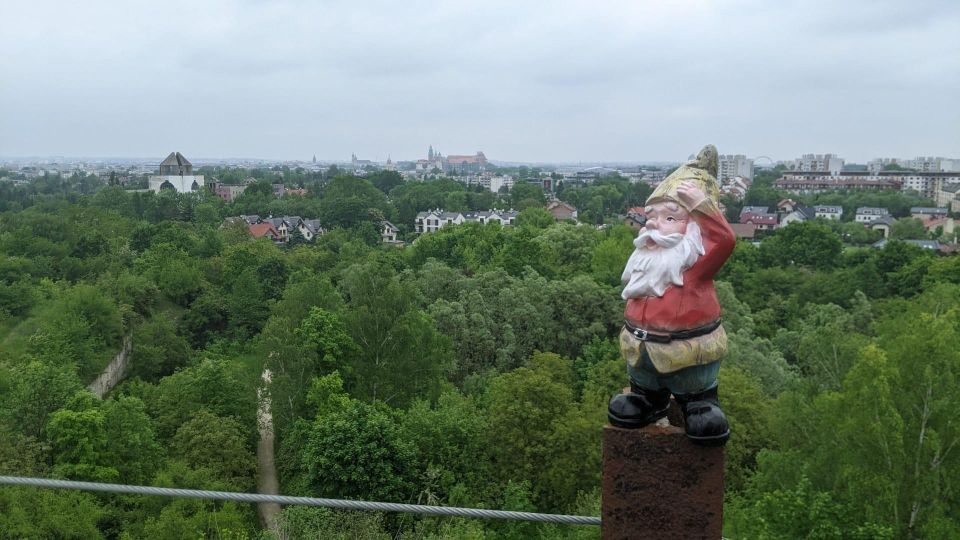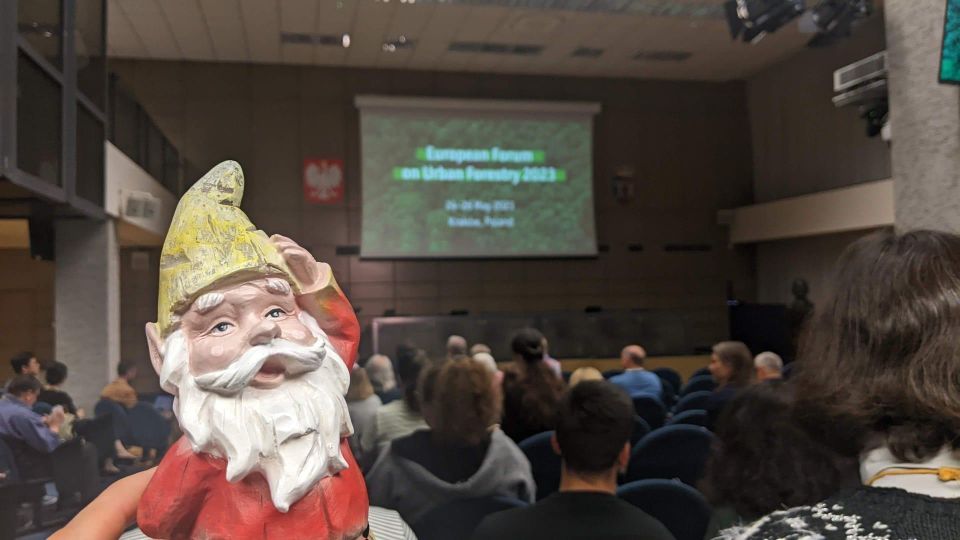 Ealing Tree Festival
Gnomie was sure to join us at our Ealing Tree Festival celebrations with Ealing Council. With over 92,000 trees in Ealing having been planted with Trees for Cities' involvement to date, we celebrate with the local residents who have helped make this possible! This was also a perfect opportunity for Gnomie to join the team in engaging with the local community about the importance of planting and protecting urban trees.
There was even time for Gnomie to take part in the activities of the day. They planted nasturtium seeds and created their own pot out of newspaper for it to grow in. Such a clever gnome!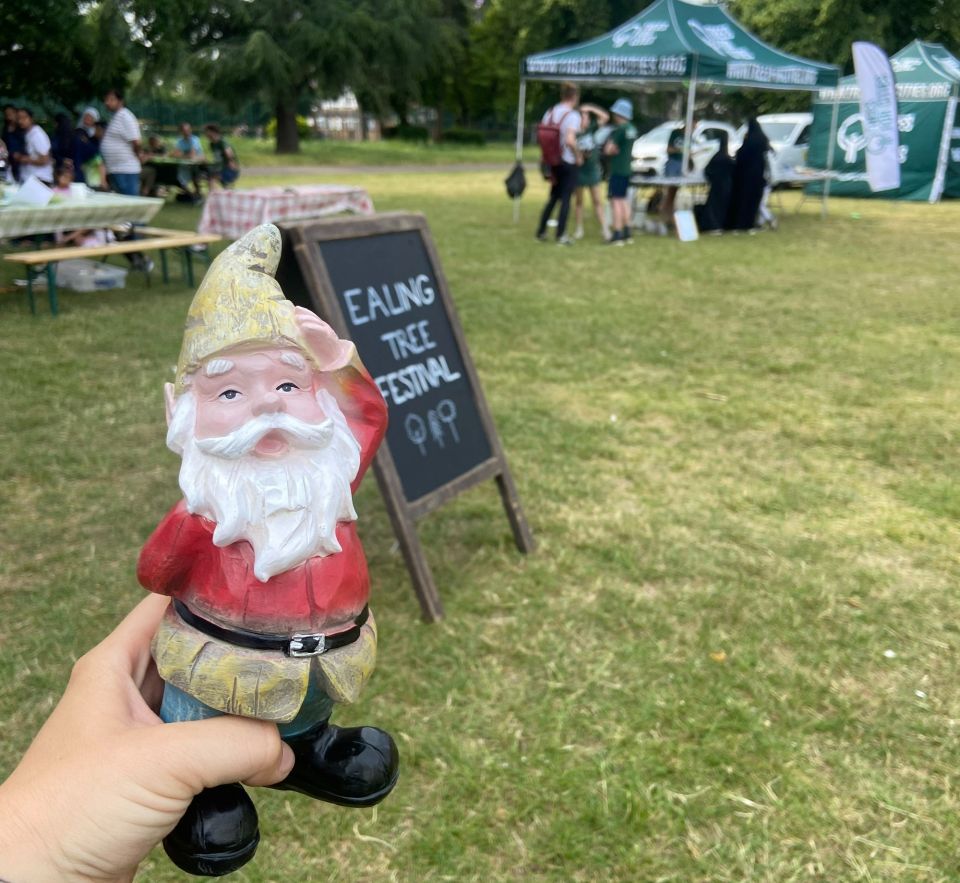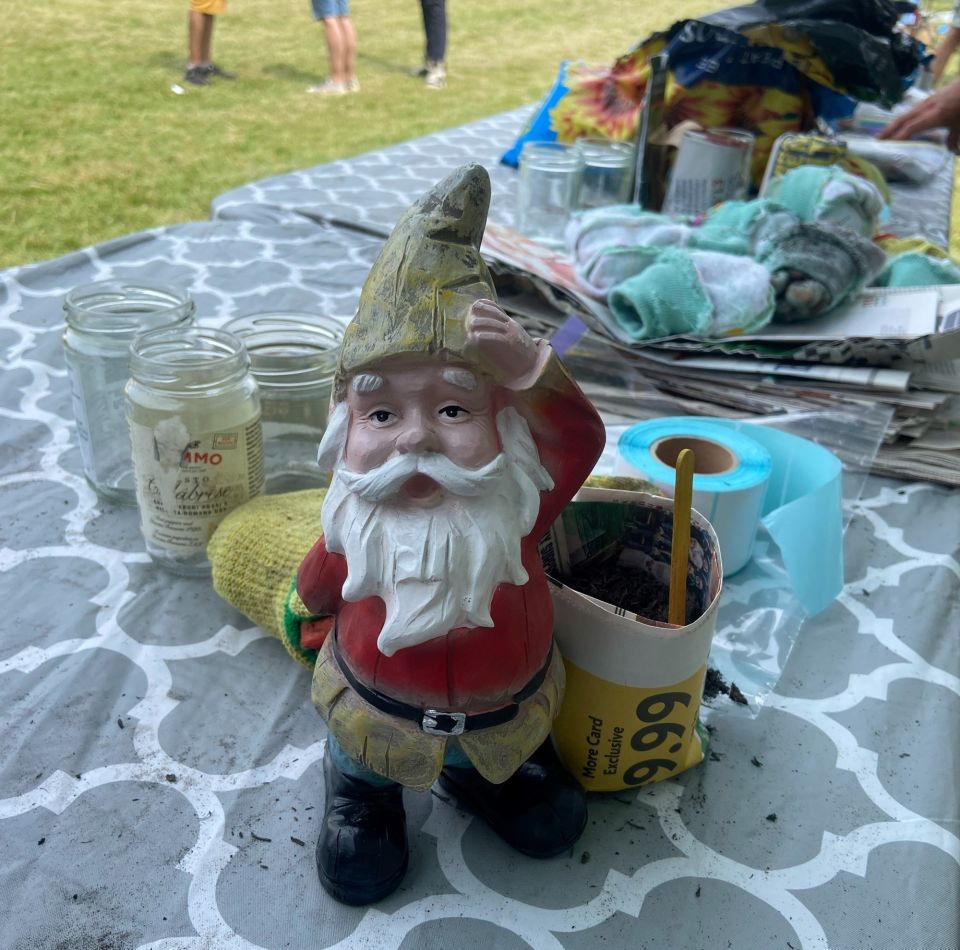 BUILDING AN EDIBLE PLAYGROUND
Gnomie spent a whole week with the Trees for Cities Build team to learn all the tricks of the trade. The Build team were busy focusing on creating sturdy raised garden beds for an Edible Playground at Upton Cross Primary School.
As part of our Edible Playground constructions, we help build durable oak raised beds and vertical growing spaces to make growing and harvesting easy. A greenhouse, shed, wormery and composting area will also be created and we will supply the school with seating, plants, seeds, and gardening tools. Once this build is complete, we will be supporting the pupils and staff in their food growing journey for the next year!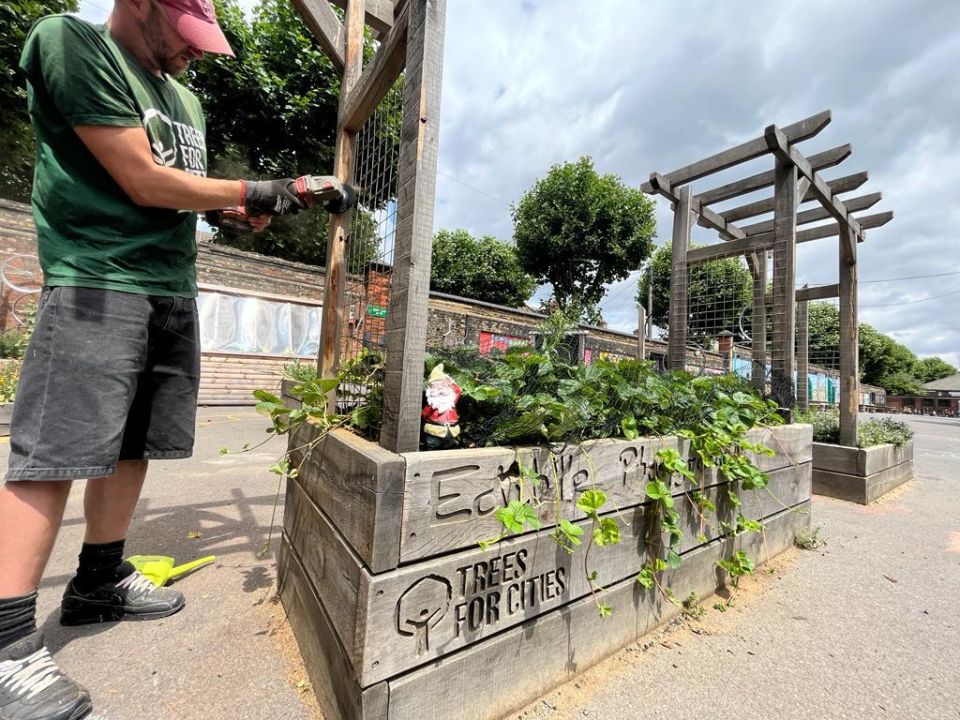 This is a snapshot of what the Trees for Cities team gets up to behind the scenes when we aren't planting trees in cities. As you can see, our teams are kept busy with plenty to do all year round!
If you would like to learn more about the type of work we carry out, keep your eyes peeled for the adventures of other school mascots who will be joining the Trees for Cities team very soon!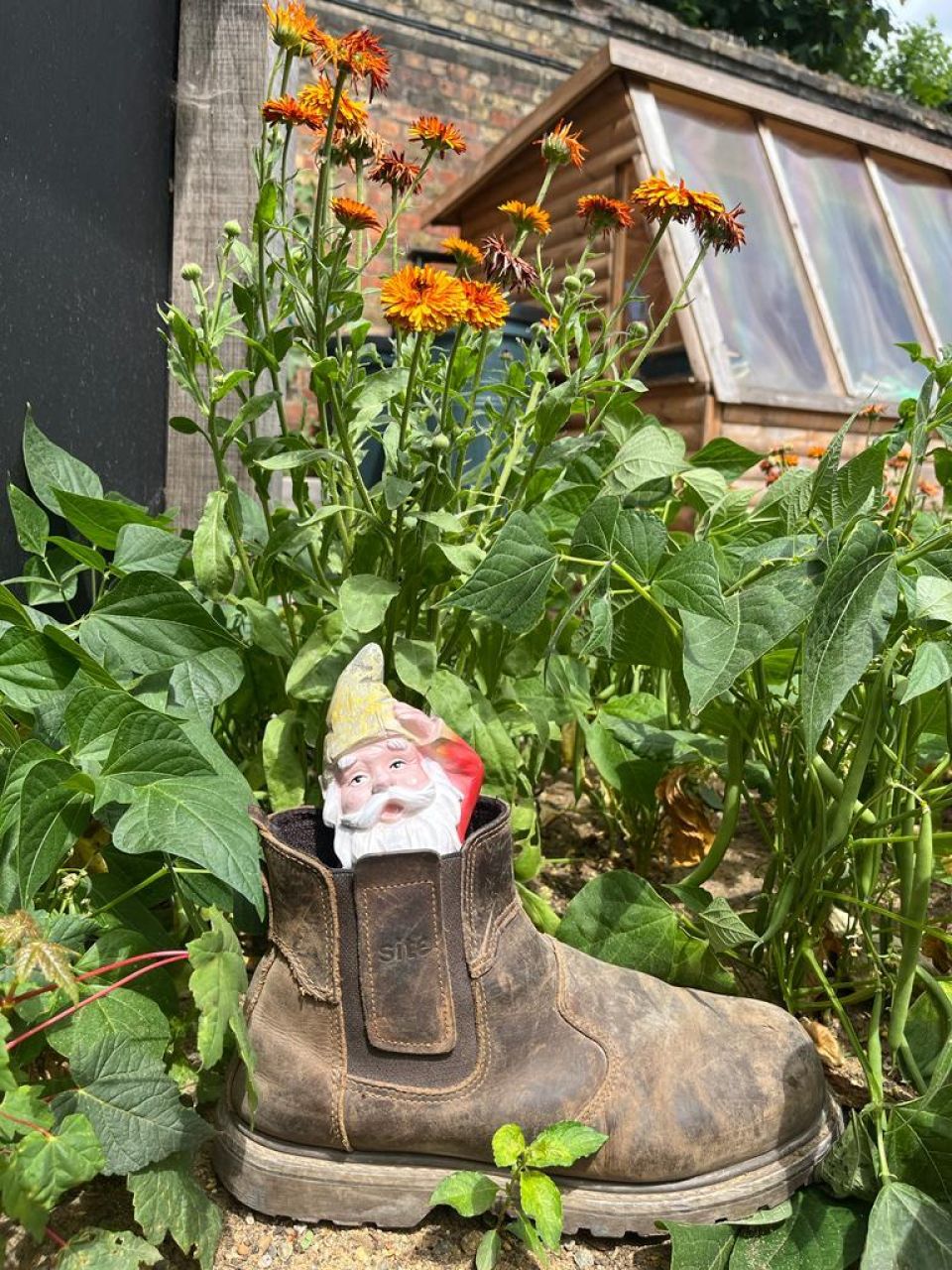 Donate to Trees for Cities and together we can help cities grow into greener, cleaner and healthier places for people to live and work worldwide.
Donate