Announcing His Majesty's coronation year tree planting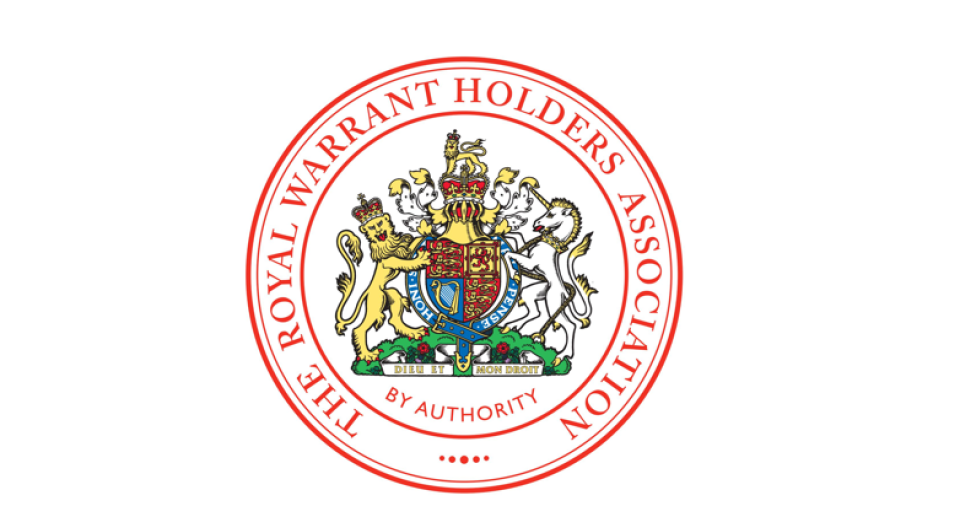 The Royal Warrant Holders Association are partnering with us to mark His Majesty's Coronation year with four celebratory tree planting events in the UK's capitals. The trees are a fitting Gift to The King and The Queen that will see trees planted and cherished at community events in London, Cardiff, Edinburgh and Belfast.
We are proud to be working with the Royal Warrant Holders Association to realise His Majesty's coronation tree planting across the UK, engaging people from across the four nations and leaving a lasting legacy for local communities. Planting trees is a testament to His Majesty's commitment to the environment and conservation, an endeavour that King Charles III has historically and wholeheartedly supported.
Over recent years, Trees for Cities has been honoured to partner with The Queen's Green Canopy Project to plant trees to celebrate Her Majesty's Platinum Jubilee and in Her commemoration. We are thrilled to build on this work by delivering a Gift to green the nation's capitals on behalf of the Royal Warrant Holders Association.

Kate Sheldon, Chief Executive at Trees for Cities
Celebrations commence later this month in London's Victoria Park, planting "Trees for Beauty" to add to the aesthetic scenery of one of the capital's most-visited green spaces. "Trees for Shade" will also be planted at Cayley Primary School in Tower Hamlets.
In early November, Trowbridge Primary School in Cardiff will become home to new "Trees for Learning" at an event which will see pupils lead activities such as tree planting, reciting poetry and giving a tour of their transformed Edible Playground. This stems from one of our school programmes, where grounds are redesigned into vibrant teaching gardens.

The Edinburgh and Belfast celebratory planting days will follow the respective themes "Trees for Food" and "Trees for Amenity", with events in the nation's capitals headlining different social and environmental benefits of urban trees.

The Royal Warrant Holders Association and its member companies are fully funding the upcoming tree planting. The organisation represents companies with Royal Warrants of Appointment – a mark of recognition for their established and ongoing trading relationship with the Royal Household.
The Royal Warrant Holders Association is, on behalf of its members, delighted to be working with Trees for Cities delivering public tree planting sites in London, Cardiff, Edinburgh and Belfast. In this remarkable Coronation year, and that of His Majesty's 75th birthday, our members have generously supported this initial tranche of planting by way of a Gift to The King and The Queen, the aim of which is to contribute towards restoration of tree-life in urban areas. Our intention is to ensure that with Trees for Cities, the themes involved draw public interest and support in the belief that future such projects can be successfully developed for wider community benefit.

Mark Leishman CVO, Executive Director of the Association
Trees for Cities has been working with local communities, schools and businesses for 30 years to establish more than 1.7 million trees in towns and cities across the UK and around the world. Trees for Cities and the Royal Warrant Holders Association are excited to embark on this journey to the nation's capitals to plant a medley of urban trees with community members, school children and honorary guests for current and future generations to enjoy.
Funders
This initiative is funded by The Royal Warrant Holders Association and its member companies, including:

A W Hainsworth and Sons Limited
A. Fulton Company Limited
A.C. Bacon Engineering Ltd
Advanced Thinking Systems Ltd T/A ATS Heritage
Astral Hygiene Ltd
Badgemaster Ltd
Bendicks (Mayfair) Ltd
Benring Consultants
BFS Group Limited T/A Bidfood
BJA Trading Ltd T/A Birkdale Sales
British Ceremonial Arts Ltd
Burberry Limited
C Brewer and Sons Ltd
C. John (Rare Rugs) Ltd
Camel Valley
Champagne Laurent-Perrier
Champagne Louis Roederer
Champagne Moet & Chandon
Charles Perry Restorations Ltd
Clarins (UK) Ltd
Constantine Ltd
Corney & Barrow Ltd
Crockett and Jones Ltd
D.R. Harris & Co Ltd
Dairy Crest Limited
DAKS Simpson Ltd
Dengie Crops Limited
Denhay Farms Ltd
Dents
Edmundson Electrical Ltd
Event-A-Loo Ltd
Flying Fish Seafoods Co. Ltd
Gander & White Shipping Ltd
GCD Security Locksmiths Ltd
Gieves & Hawkes Ltd
Hamilton & Inches Ltd
Heirlooms Limited
Hildon Ltd
Hoval Ltd
Hunter & Hyland Ltd
I Waterman (Boxmakers) Ltd
Inverawe Smokehouses
J. Barbour & Sons Ltd
J.C. Bamford Excavators Ltd
James White Drinks Ltd
John Jenkins & Sons Ltd T/A William Yeoward Crystal
John Lewis PLC
John Lobb Ltd
John Walker & Sons Ltd
Jones Yarrell & Company Limited T/A Jones Yarrell Leadenhall
Just Castings Ltd
Justerini & Brooks Ltd
K R Hannaford & Company Limited
Langthorns Plantery Limited
Lea & Sandeman Company Limited
London Scribes
Lowe & Oliver Ltd
Mappin & Webb Ltd
Matthew Gloag & Son Ltd
Max Communications Ltd
MHR International UK Ltd
Mi Hub Ltd. T/A Alexandra
Milborrow Chimney Sweeps
Noble Foods Limited
Packexe Ltd
Partridges
Pattrick & Thompsons Ltd
Paul Burns Photography Ltd
Paye Stonework & Restoration Ltd
Peter Reed International Limited
Price's Patent Candles Ltd
Prochem Europe Limited
Robert Kime
RT Machinery Ltd
Samuel Brothers (St Paul's) Ltd
Sheen Botanical Labels Limited
Shield Pest Control UK Limited
Tanqueray Gordon & Company Ltd
The Bread Factory
The Goring
The Hill Brush Company Ltd
The Lochnagar Distillery Limited T/A Royal Lochnagar
The Pimm's Company
Thomas Hine & Co
Town Talk Polish Co. Ltd.
Turnbull & Asser Ltd
Valvona & Crolla Limited
Victoria Carpets Ltd
W.L. Sleigh Ltd
Walkers Shortbread Limited
Walter E. Sturgess & Sons Ltd
Wilkin & Sons Ltd
Willard Conservation Limited
Donate to Trees for Cities and together we can help cities grow into greener, cleaner and healthier places for people to live and work worldwide.
Donate