Check out our free food growing guides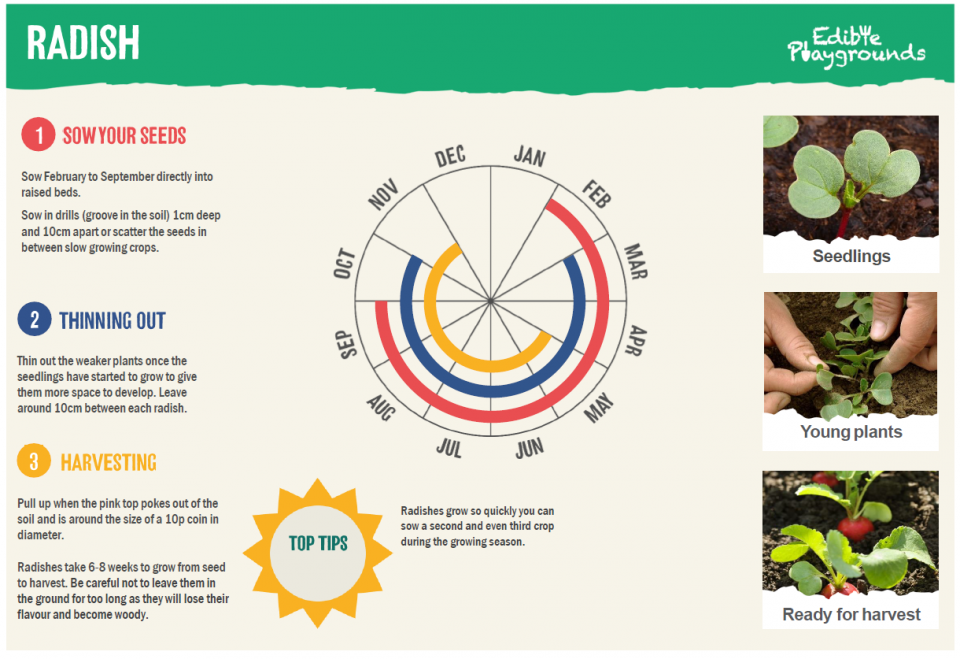 We have created a bunch of educational resources for planting and growing fruit and vegetables. Have a look!
As part of our Edible Playgrounds programme where we create outdoor teaching gardens that get children excited about growing and eating healthy food, we provide schools with a range of resources to support their food growing.

With funding support from All Saints Educational Trust and Bulb, we've put a selection of our Edible Playground resources up on our website - because sharing is caring!
Edible Playgrounds manager, Louise Purnell, said: "In order to support even more schools, we have decided to share a taster of these resources on our website. These are now available to download for free which means that all schools can have an idea of how they can start growing vegetables. As well as the practical guidance for vegetable growing there are some handy curriculum guides, designed to inspire teachers with ways of linking food growing to the national curriculum."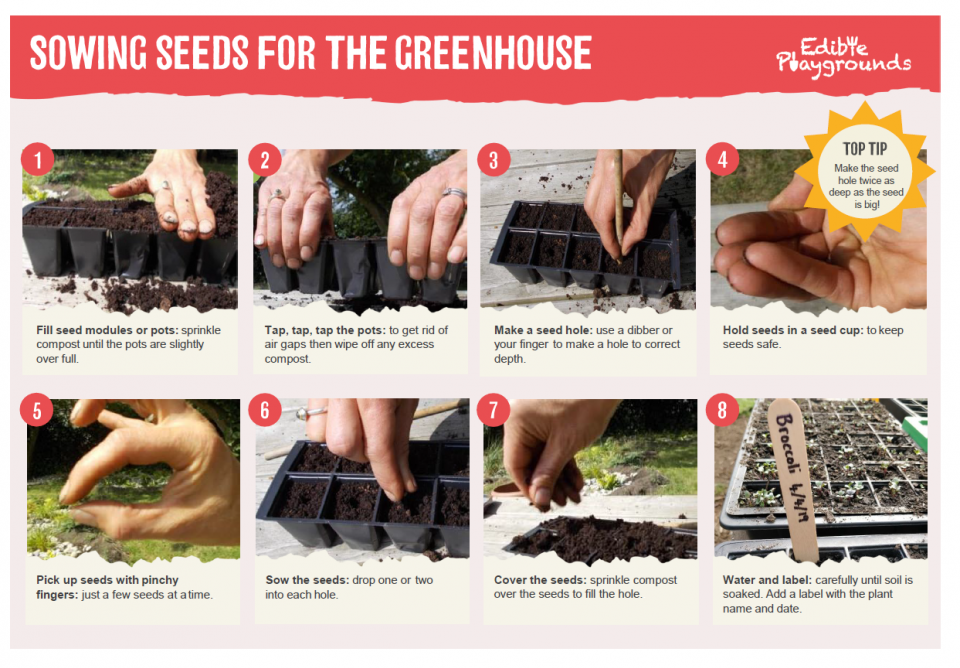 While the resources are focused on schools, there's lots of helpful information about crop growing that could benefit all green-fingered garden lovers. We hope it'll help  gardeners both big and small get ahead with their planting endeavours.
Have a look at the 'crop guides' to get expert advice on how to take care of your fruit and veg, or check out the 'how to guides' to get a nice run through of how to sow seeds and how to plant out. Maybe you're tempted to plant carrots or sow seeds in a greenhouse? We also have a handy tool guide and weed ID sheet that can help you excel in your garden.
All novice food growers will find the crop guides and 'how to guides' useful for picking up the basic skills and knowledge for starting off their first crops.

Louise Purnell, Edible Playgrounds manager
If you're interested in learning more about the Edible Playgrounds programme, check out our section on the website, or get in touch Schools@treesforcities.org.
Donate to Trees for Cities and together we can help cities grow into greener, cleaner and healthier places for people to live and work worldwide.
Donate