Check out what we did this planting season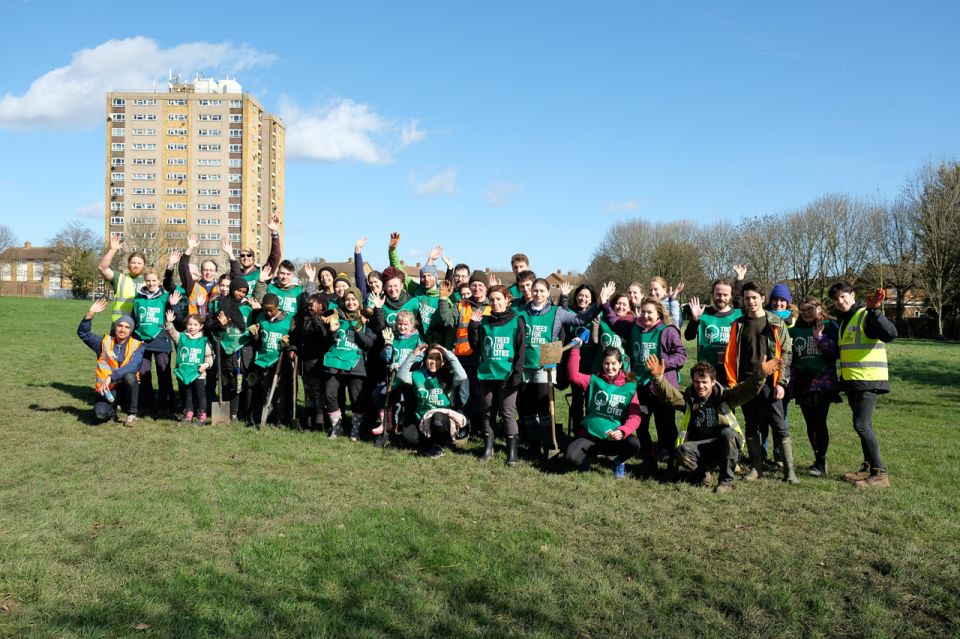 Our planting season was bigger and better than ever before, thanks to our fab volunteers and partners. We hit one of our largest milestones yet: planting one million trees in cities! 💪
As the environmental cause is gaining more traction, we've also been busy doing our bit to create healthier urban spaces for people and wildlife. Nothing feels better than getting stuck in with tree planting and greening cities, knowing that you're taking care of our natural world for generations to come!

We're very proud of what we accomplished this season (October to April) with the help of our volunteers and partners, so let's have a look at the results:
207,986
trees planted in total, with the help of
11
planting days in London, engaging
25
Edible Playgrounds built
28
planting projects in the rest of the UK across 61 sites in 22 cities and towns.
5,400
volunteers engaged in the UK.
4
planting projects internationally across 8 cities in 4 countries (Ethiopia, Kenya, Rwanda and Nigeria).
778
international volunteers
3003
corporate volunteers
116
school and community planting workshops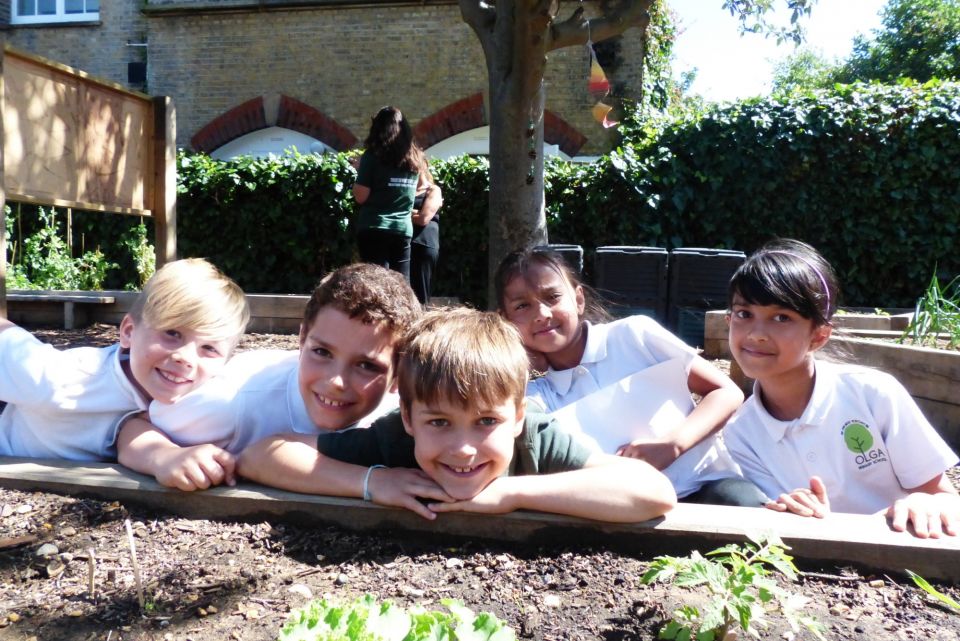 We're proud of what we accomplished last planting season - from reaching our long-term goal of planting a million trees in cities, and delivering a mass tree planting weekend with the Mayor of London that saw 25,000 trees being planted, to building our 100th Edible Playground and launching the Planting Healthy Air in Schools programme. We couldn't have done it without our brilliant volunteers and network of partners!

David Elliott, Chief Executive, Trees for Cities
Let's dive right into our favourite bits of the season, shall we?
We planted our millionth tree
The last planting season saw us reach a long-term goal when we planted our millionth and millionth-and-first trees. They're located in the grounds of St. Thomas' hospital at the east end of Westminster Bridge. The millionth tree, a disease-resistant elm, was planted with the help of Sir Michael Palin - a tree lover and supporter of the charity since 1998.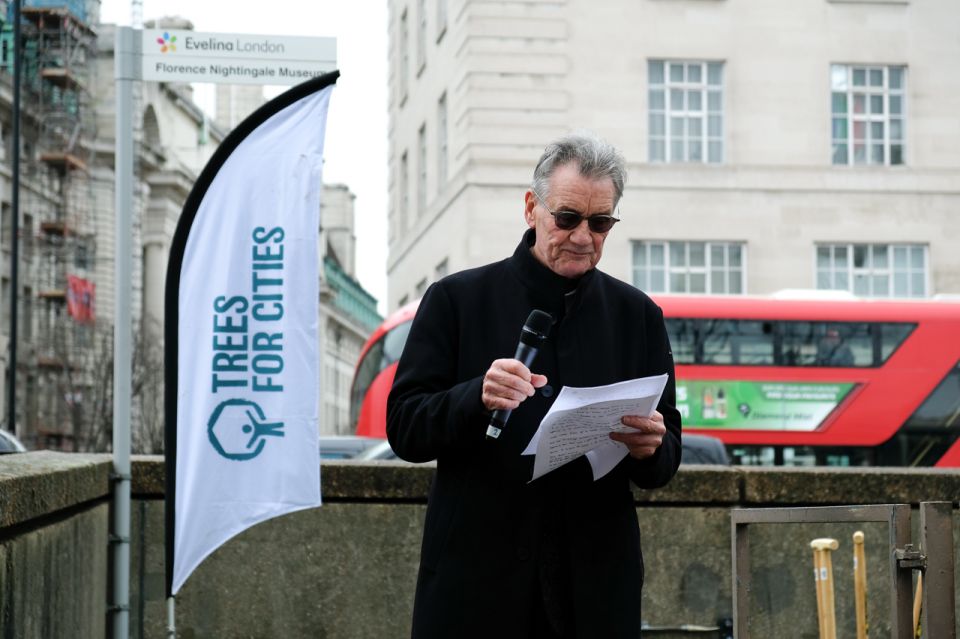 By planting these trees we celebrate something we all love and cherish. Something that brings communities together, and actively work to address pollution, and the stress of living in our cities. This is something we can all agree is a good thing, so let's celebrate the millionth good thing!

Sir Michael Palin
A million trees is a staggering amount, and we couldn't have done it without our volunteers and partners. We'd especially like to thank the players of People's Postcode Lottery for helping us reach the milestone. Of course, we've never intended to stop there. So, straight after the millionth tree was planted, we got onto the millionth and first. One generation passed the baton to another, with pupils from Dormers Wells Infants School planting the first of a new breed of urban trees in the hospital playground, a reminder that today's children are growing into the future leaders and decision makers that will take on responsibility for the planet.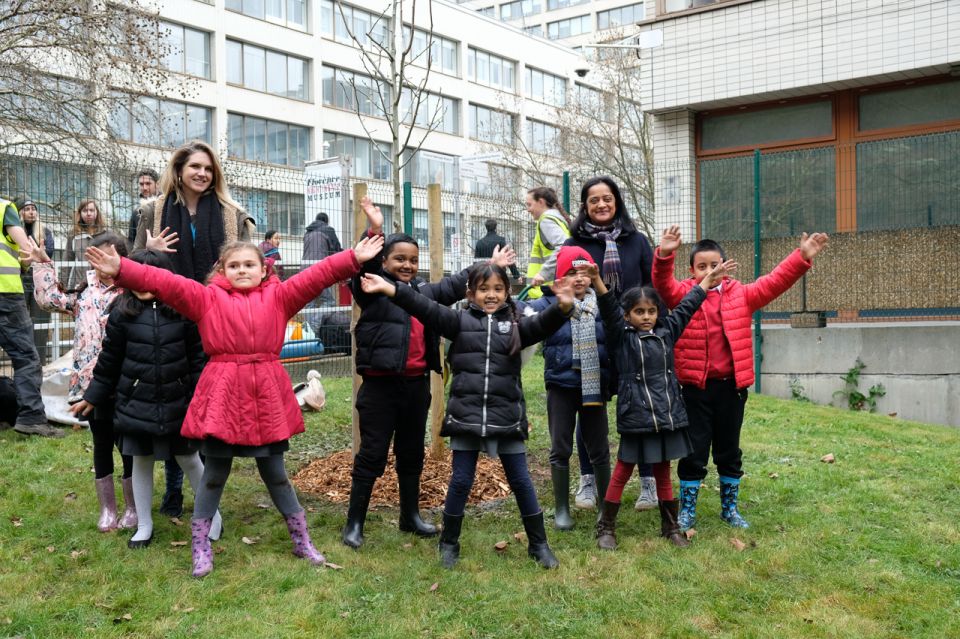 Mass tree planting weekend
On 1st and 2nd December, the Mayor of London and Trees for Cities brought 878 volunteers together to plant the majority of the 25,000 trees across four sites, making the capital greener, healthier and wilder. Part of the Mayor's plans to plant 80,000 trees in the capital during National Tree Week and for London to become a National Park City in Summer 2019, the weekend was the capital's largest ever planting event. Mayor of London, Sadiq Khan, joined in with the planting at Forest Road, Redbridge. Reflecting on the weekend, he said:
This initiative is really capturing the imagination and it is fantastic that there were so many Londoners out in force this weekend planting trees across the city.

Mayor of London, Sadiq Khan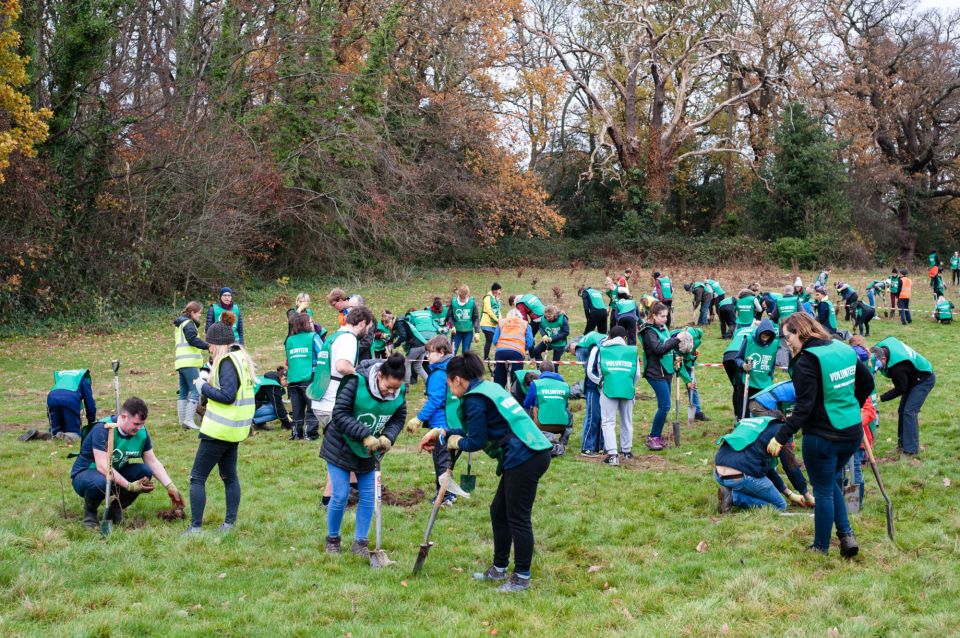 100 Edible Playgrounds
Thanks to our wonderful partners, our Edible Playgrounds (EP) programme is expanding across the UK. Our first Edible Playground was built 10 years ago, and this planting season saw us create our 100th EP! A special thanks to our partner Bulb, and their members: for every new sign-up the programme receives £2, which has enabled us to build more EPs than ever before.
We're also thrilled to be creating Edible Playgrounds in cities such as Liverpool, Birmingham and Bradford. One such school is Blessed Sacrament Primary School in Liverpool, funded by Sir Peter O'Sullevan Charitable Trust. With over 850 pupils, it's one of the largest schools that our programme delivers to. Every child in the school gets a chance to explore and interact with the Edible Playground. Headteacher Chris Davey told us that "All the classes have a timetable to use the space, and every week, each of the year groups has a class in it."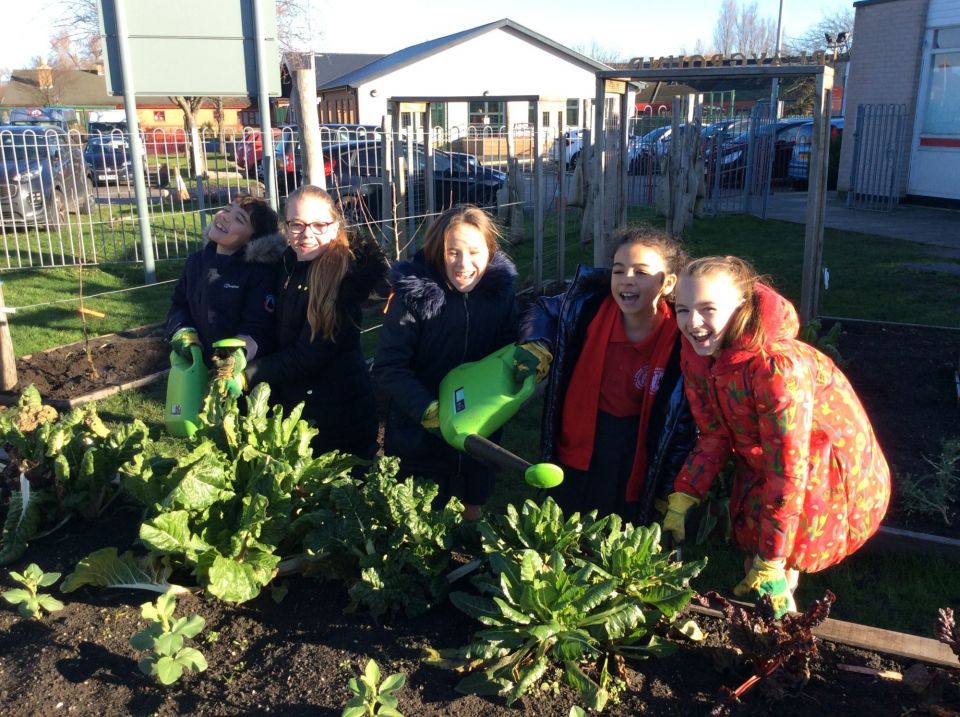 Combating desertification in Nigeria
We partnered with Women Environmental Programme (WEP) in Nigeria to plant 1500 to help cool the air, and restore land previously degraded by desertification. The trees were planted across four cities in Nigeria - Abuja, Makurdi, Katsina and Kano - and included planting in schools, parks, recreational centres, places of worship and along major roadsides. And it doesn't stop there! A mix of neem, orange, and cashew will bring about a range of environmental and economic benefits to the cities and the people living in the surrounding areas. WEP engaged schools, civil society organisations and community leaders in the planting process, which have helped the local community take ownership of the trees.
Planting Healthy Air In Schools
The planting season also saw us launch a new programme called Planting Healthy Air in Schools, which focuses on planting trees and greenery on school grounds to mitigate the detrimental effects of poor air quality on the capital's children. 
In 2017, St Paul's CE Primary School was ranked as London's 2nd most polluted school in an audit commissioned by the Mayor of London. We've been working with the school to revive their playground, and transform it into an urban woodland for pupils to learn and play in. With a combination of trees, shrubs and green walls, this corner of their school grounds is a shelter from the noise and air pollution from neighbouring Hammersmith Flyover and Hammersmith Bridge Road, which carry over 100,000 (!) vehicles a day.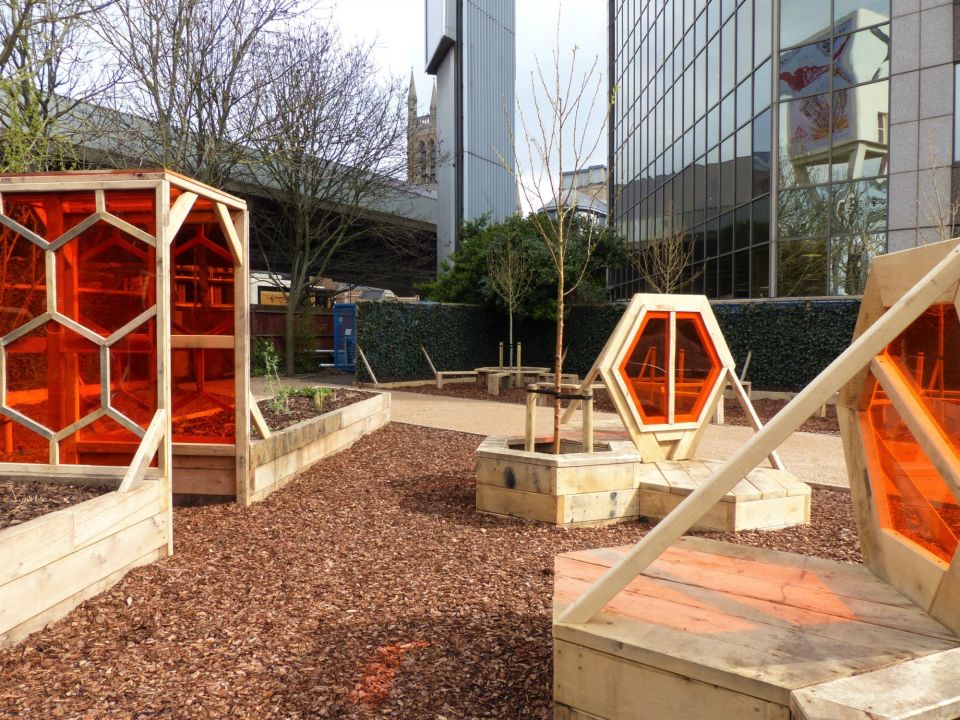 Heard through the grapevine
We would *never* brag – so we're getting our volunteers to do it for us! Here's a few personal testimonials from volunteers and partners who were involved in our London projects.
My kids and I had been very excited in the run up to the tree planting event in Seven Kings. When we got there we were welcomed by a very friendly team and given clothes-covers, tools and joined a team of other volunteers who were getting busy with a very tall hawthorn tree. We really enjoyed being part of it with other like-minded people who love what they're doing. We even met a volunteer there who goes around London planting trees wherever he's asked to go. It was very inspiring. Since then, my son requested doing tree planting in his secondary school and he's now an Orchard leader planting trees every Friday. Long live the trees!

Begoña, volunteer (Seven Kings planting day)
As vicar of St Peter's, the church in which the War Memorial to the 143 Edmonton souls is situated, I would also like to say thank you. We have done quite a lot of research as to who they were, and so far have found 63 addresses for them in the local area, also letters and connections to St Peter's and to Eldon School, both of which are just down the road from Montagu Rec. It is very special to be connected to them in such a living and growing tribute to their sacrifice.

Reverend Tina, St Peter's Church (Montagu Rec planting day)
You were both fab with the kids when we came to plant in Perivale Park. I just wanted to say thank you for yesterday! The children were absolutely buzzing afterwards and so happy that they had planted trees that as one child said, "will be here in the future even when we are gone." You guys are doing a fantastic job!

SEN Coordinator, Selborne Primary School (Perivale Park school planting workshop)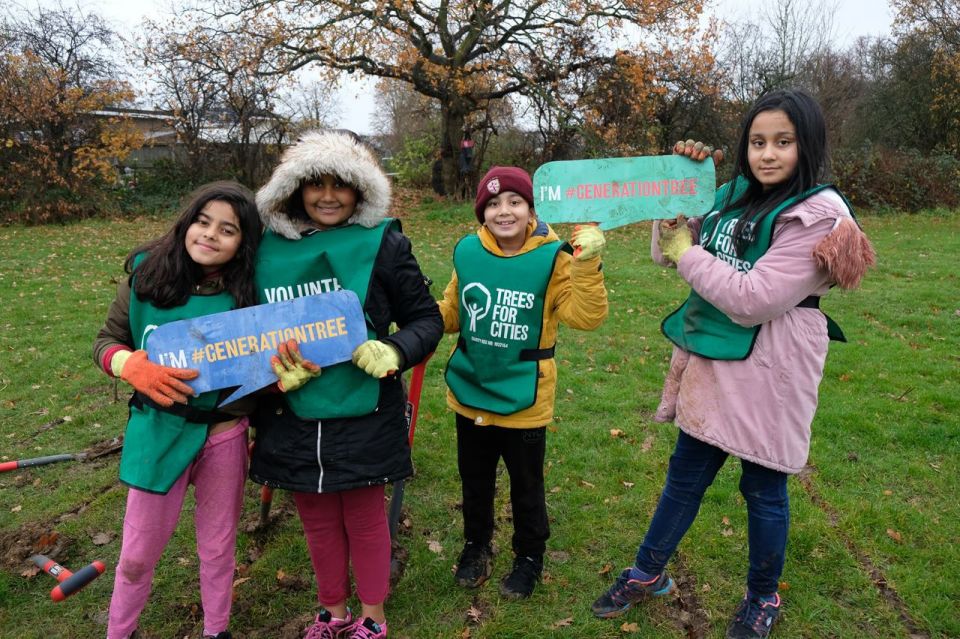 Looking ahead
While our activities for the next planting season haven't yet been finalised, we have ambitious plans to work across new cities. We'll transform grey school grounds into Edible Playgrounds and revived green spaces, schools, create new urban woodland environments and plant more street trees.
Last, but not least: we'd like to thank all of our amazing volunteers and partners this season! If you want to get involved, you can donate to help us continue our work or sign up to volunteer next planting season.
Donate to Trees for Cities and together we can help cities grow into greener, cleaner and healthier places for people to live and work worldwide.
Donate