TREE PLANTING GUIDE FOR COASTAL AREAS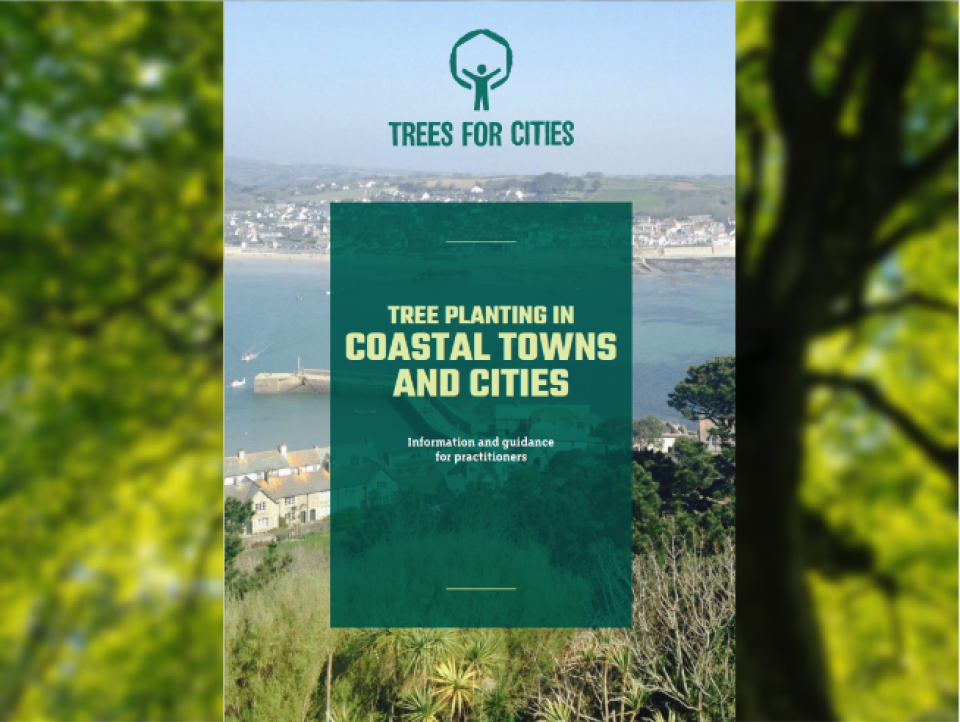 Check out our brand new tree planting guide for coastal towns and cities, developed by Forest Research and Trees for Cities!
PLANTING IN COASTAL AREAS
Whether you're a local authority or an arborist, this guide will be a useful resource in aiding the tree planting process under a coastal climate.

Tree planting comes with considerations such as species selection, as the type of trees need to be specially chosen to survive the conditions they are planted in. This is especially important in coastal areas, as the soils are more saline and sea winds are stronger than inland towns and cities.

When asking our Forgotten Places: Greening Coastal Towns and Cities partners what key outcome they would like from the project, they chose a coast-specific tree planting guide, to support the survival of new trees growing in coastal climates.
What's included?
The free guide consists of a literature review, which underpins advice and guidance, and outlines real life examples of case studies, including surveying trees across the Vale of Glamorgan and the process of developing tree planting in Bexhill-on-Sea.

Trees Breathe Life
Trees Breathe Life is a new campaign from Trees for Cities promoting the transformational impact urban trees bring to us all, and how they can 'Breathe New Life' into urban communities.
LEARN MORE
Donate to Trees for Cities and together we can help cities grow into greener, cleaner and healthier places for people to live and work worldwide.
Donate