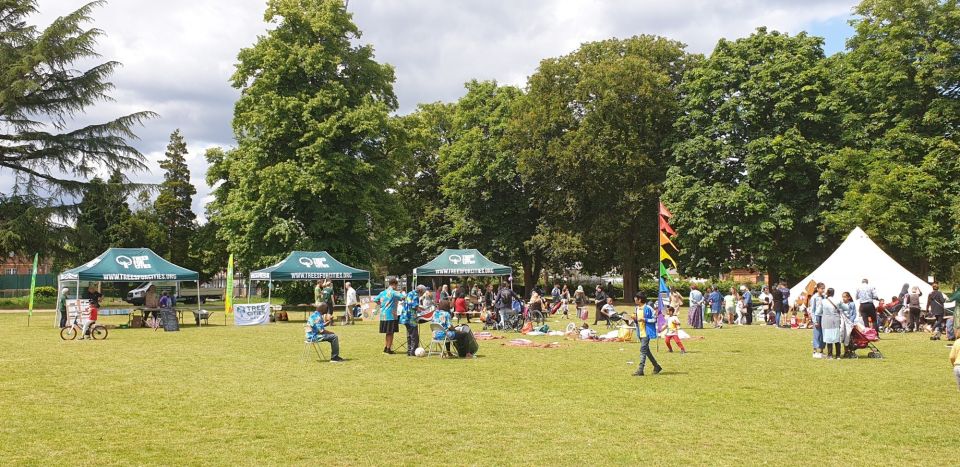 On the 28th and 29th May 2022, we worked in partnership with London Borough of Ealing (LBE) and Heathrow Community Trust to deliver the first ever Ealing Tree Festival.
Since 2016, we have worked together with Ealing Council to plant and establish over 47,000 trees across the borough. We've engaged thousands of local residents and community groups during the last 6 years and the Ealing Tree Festival was created as a way to continue inspiring local residents and also celebrate our urban trees!

The aim was to engage residents, schools and community groups across the borough with fun activities to celebrate Ealing's urban trees which was a success as the festival brought in many local residents and people, as hundreds of people showed up over the weekend.
Southall Park - 28th May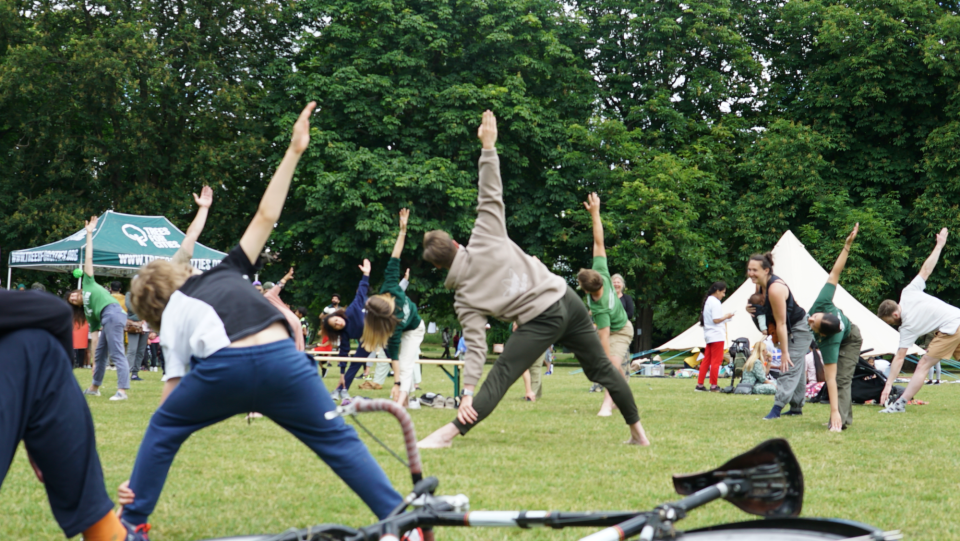 The event kicked off at Southall Park in the huge green space with a variety of activities taking place!
We had live music from The Carribé Steel Band and Treephonia, bringing up the mood and attracting more people around the park. There were tree climbing activities, face painting, yoga, poetry workshops, arts & crafts, and many more tree-related workshops. Southall Park Play also collaborated with us for the day and hosted some fun games for everyone to get involved with.
It was a fun day for all the families and local residents - a fantastic start to the festival! 🎉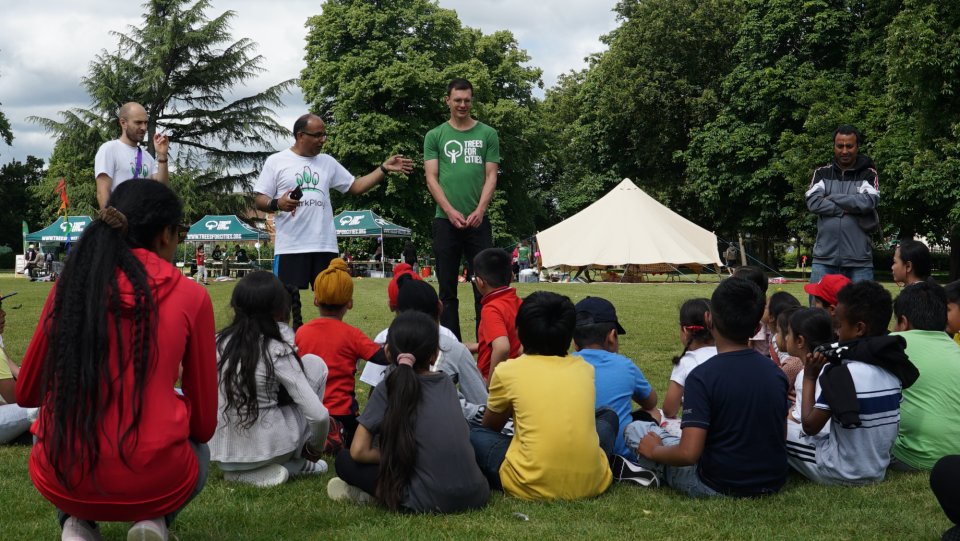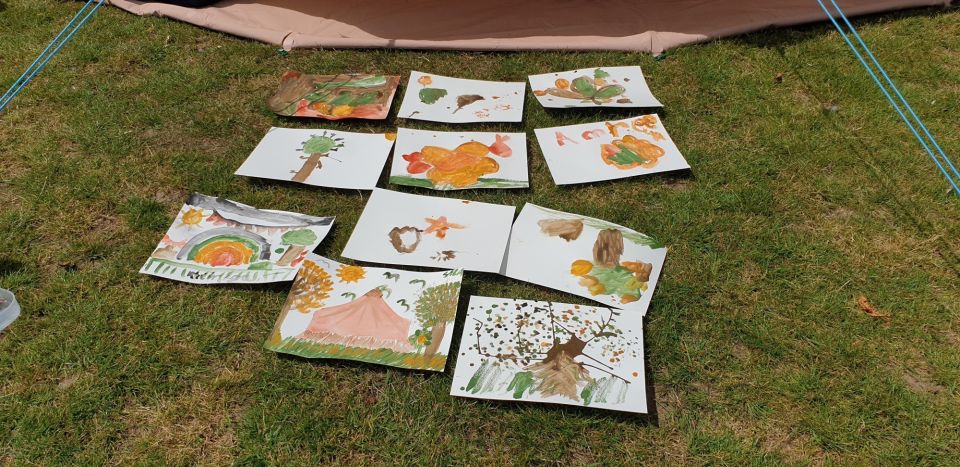 Litten Nature Reserve - 29th May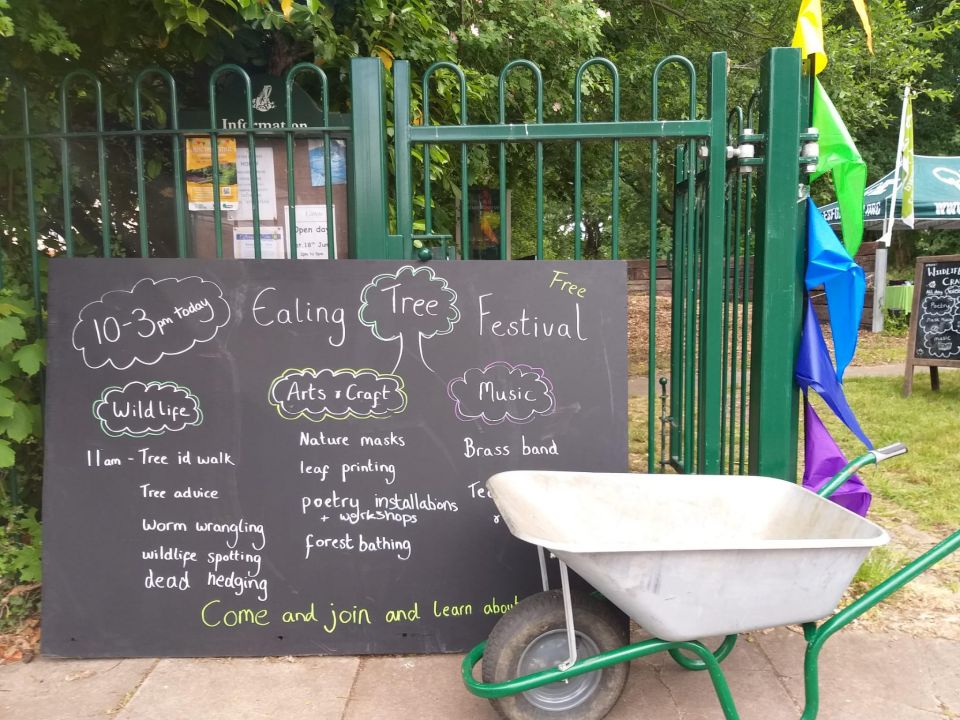 Celebrations continued into the next day at Litten Nature Reserve through the beautiful, forest-like green space.
The second location was much smaller but was thriving with beautiful trees and nature all around. We had workshops located around the site in various nooks and corners, making it feel like an adventure for those who attended.
Throughout the day, we had an incredible brass squad providing us with live music who even hosted a procession which was a blast! We had a guided tree walk by local naturalist, John Wells, where residents had the chance to learn more about their local trees. There were a bundle of activities happening on the day too with more arts & crafts and face painting, nature mask making, worm wrangling and a poetry workshop where the poems written by the children were read aloud by Martin from Pitshanger Poets.
It was a lovely end to our first-ever urban tree festival! 💚
I learned about the qualities of the trees I walk past every day and take for granted.

Ealing resident who attended Ealing Tree Festival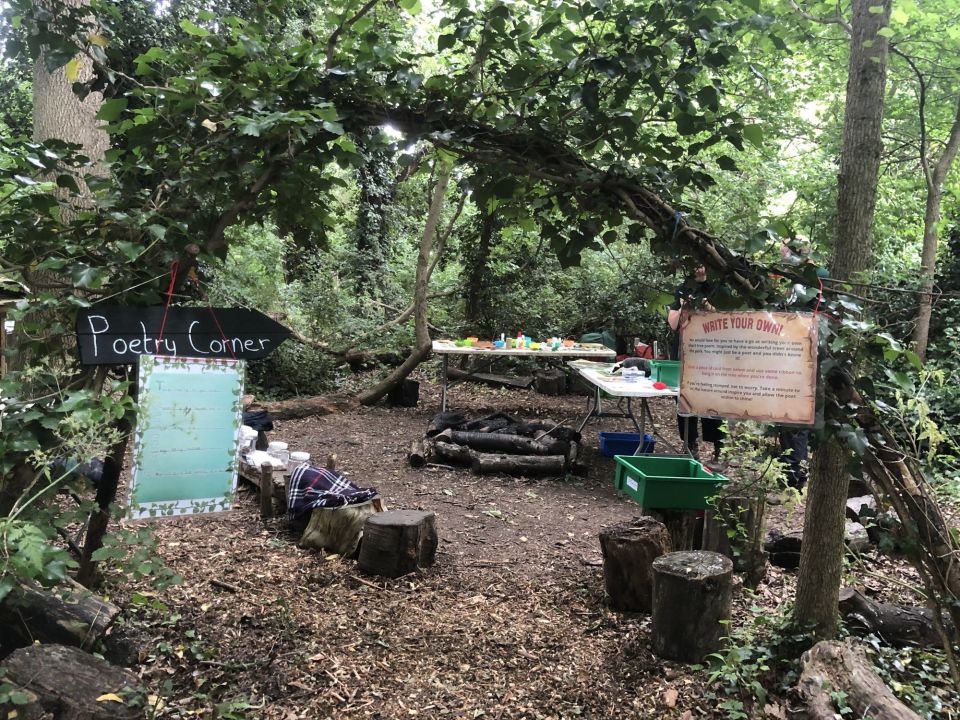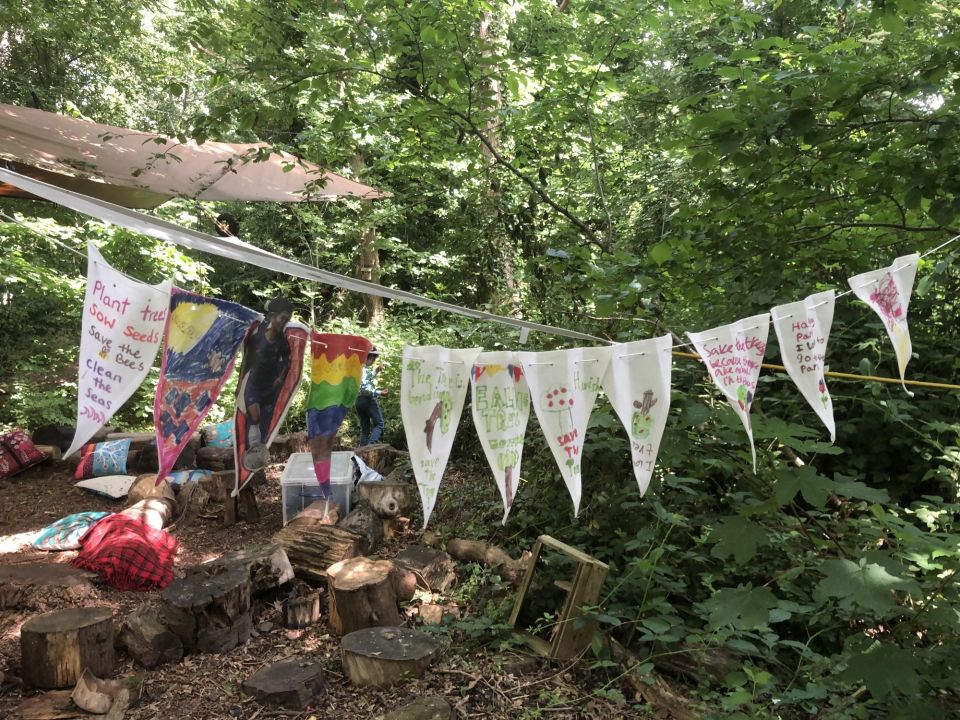 Trees for Cities and the London Borough of Ealing have worked together since 2016 as part of a strategic partnership to plant and establish thousands of trees across multiple sites in Ealing, involving thousands of local residents and community groups. With a commitment to increase canopy cover by 35%, LBE want to now encourage the planting of and care for trees on land owned by residents and businesses across the borough.

Whilst celebrating this partnership and its many achievements, the festival provides an opportunity to promote the many benefits of urban trees, including biodiversity and cultural relevance, and to educate attendees about the types of urban trees found in the borough.


Trees for Cities would like to give a special thanks to Ealing and the whole community for celebrating urban trees and the essential role of high-quality green spaces in our daily lives, particularly in urban settings.

Louise Purnell, Senior Engagement Manager at Trees for Cities
The festival also celebrated Ealing's Tree City of the World status as the London Borough of Ealing was honoured with Tree Cities of the World recognition in 2020. This programme is led by the Arbor Day Foundation and the Food and Agriculture Organization of the United Nations (FAO) but we help lead the initiative throughout the UK and supported Ealing council to achieve this award.
Together, we are highlighting the vital importance of connecting with nature and creating a greener, healthier and happier place to live for generations to come!
All of this work would not have been possible without our partners: Heathrow Community Trust, London Borough of Ealing, Arbor Day Foundation and the Food and Agriculture Organization of the United Nations (FAO) who are all dedicated to planting urban trees for communities and the greater good of the climate.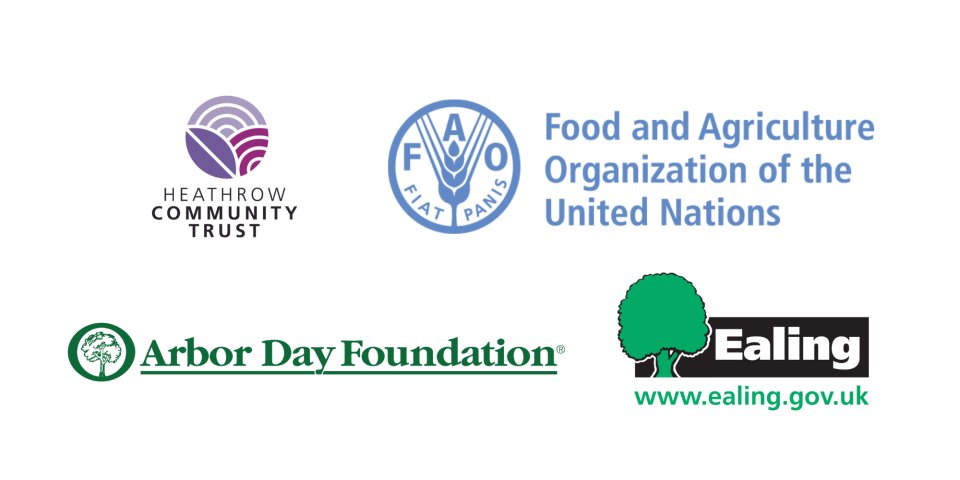 Donate to Trees for Cities and together we can help cities grow into greener, cleaner and healthier places for people to live and work worldwide.
Donate