From Torquay to Taunton - Ben Coles' Walk for Trees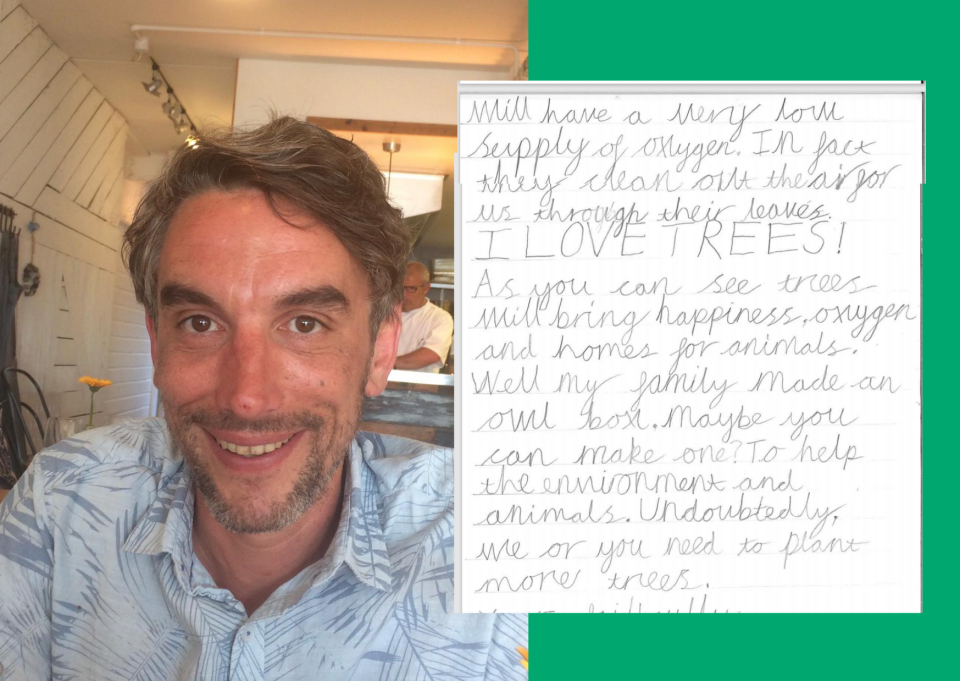 Between 21st and 22nd July, Ben Coles walked from his home in Torquay to his office in Taunton - a whopping 58 miles full of rickety bridges, stunning views, and a short paddleboard across the River Teign. Read more about his trip below...
After he received a letter from an eight-year-old boy from Somerset about how valuable trees are and that we should plant more, Ben was inspired to take on his walk-to-work challenge and raise money for Trees for Cities to plant more. "I don't want to let this young man, or any of our children, down and leave them with a planet in a worse state than the one they were born into."
Over the course of two days (which happened to be some of the hottest so far in 2021), Ben took to the road on his 58-mile walk to work. "I was excited on the first day and a little apprehensive. It was a beautiful morning and I was able to conquer a lot of the steepest sections before it had warmed up, which definitely helped keep my mood up."
"I left at just after 5am on the first day and finished around 8pm (I had a couple of stops to let my body cool down and charge my phone). Some of the highlights were reaching the top of the last big hill on the 1st day and looking down on Dawlish and the incredible countryside."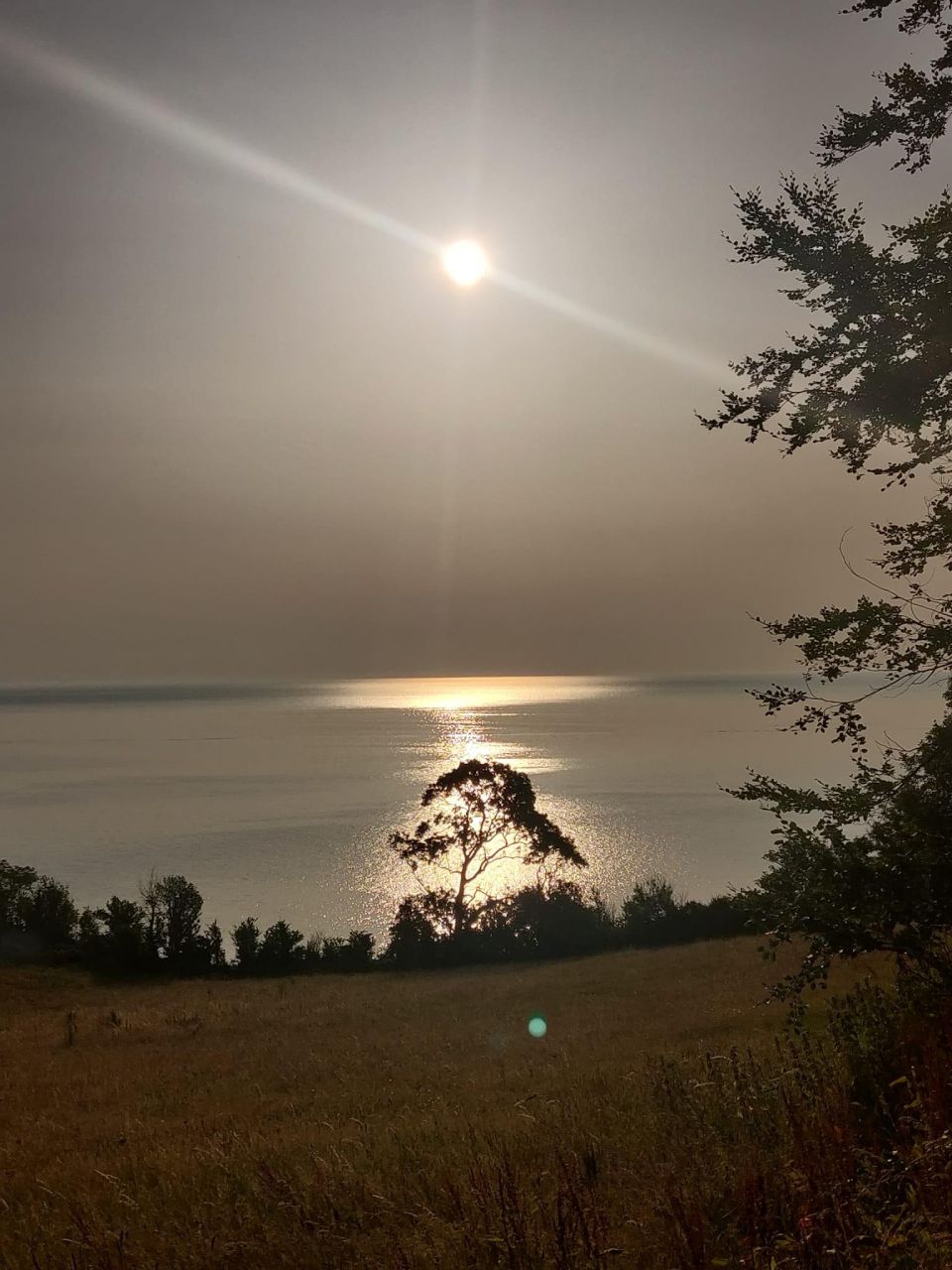 However, it wasn't all plain sailing - with the temperature climbing to 31 degrees, cooling down proved to be quite difficult at times. "The first afternoon was really hard with very little shade from Dawlish till I was clear of Exeter."
What's more, what Ben's route planner didn't tell him about was the large section of stinging nettles that he was forced to wade through, as detouring back to go around them would have taken too much time.
"I was distracted from the aches and pains by the intense burning the stinging nettles had left in my legs (which had also stopped me getting any sleep), so the main feelings on the first night were tiredness and burning. Sadly the burning wore off after a few hours, and so I was left with the aches and pains from the previous day. Definitely less excitement and more trepidation than the first morning. I started at 6am on the 2nd day and got to County Hall in Taunton at about 6pm."
"I was delighted to have finished, sadly my phone had run out, so I couldn't arrange to meet anyone and I had to go on past work to charge my phone before I could go back and take a picture."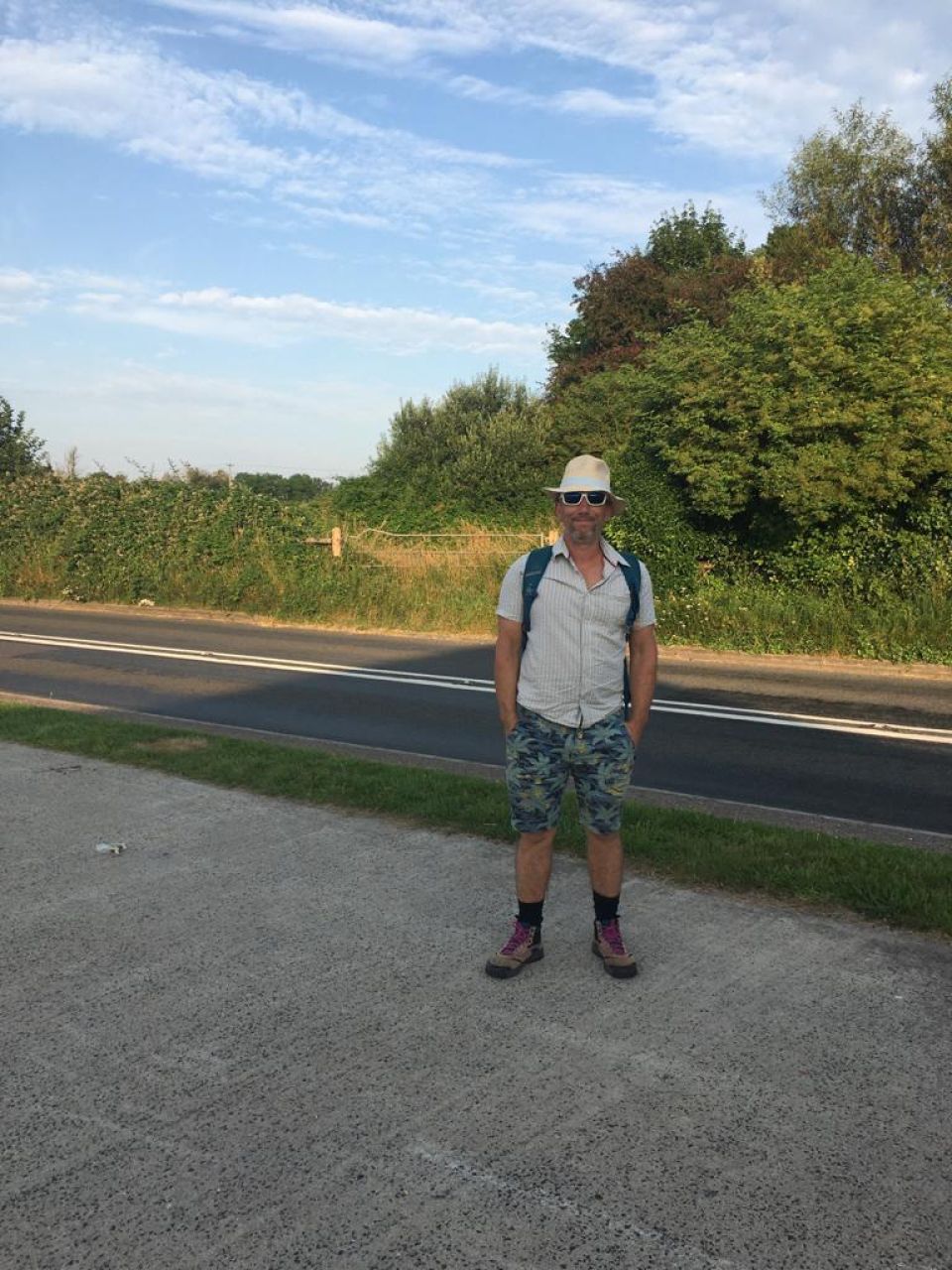 It was a huge challenge to undertake, but the support he received from everyone made it feel all the more rewarding.
"I was so happy that so many people were engaged, and the support and wonderful messages made it all extremely rewarding. I also received a donation from the family of the boy who wrote the initial letter, together with a lovely message from them."
Thank you for all of your hard work, Ben! The money that he raised will be used to plant trees in towns and cities across the UK, making them greener, happier, and healthier places to live.
If you feel inspired by this story, you can still donate to Ben's JustGiving page here.
Donate to Trees for Cities and together we can help cities grow into greener, cleaner and healthier places for people to live and work worldwide.
Donate