#GenerationTree taking action in east africa
Did you know that for the past 15 years Trees for Cities has been proudly working with a range of partners to deliver tree planting projects internationally?
As in the UK, our work abroad focuses on improving both social and environmental outcomes of the towns and cities we work in and we would not be able to achieve our global reach without our wonderful, on the ground partners.
Our partnerships have taken place across 13 countries, with the majority being in urban areas in the East African region and we are very excited to announce our delivery partners for this year!
Read below to learn a little bit more about these exciting partnerships we've got coming up in Kenya and Rwanda.
Trees for Kenya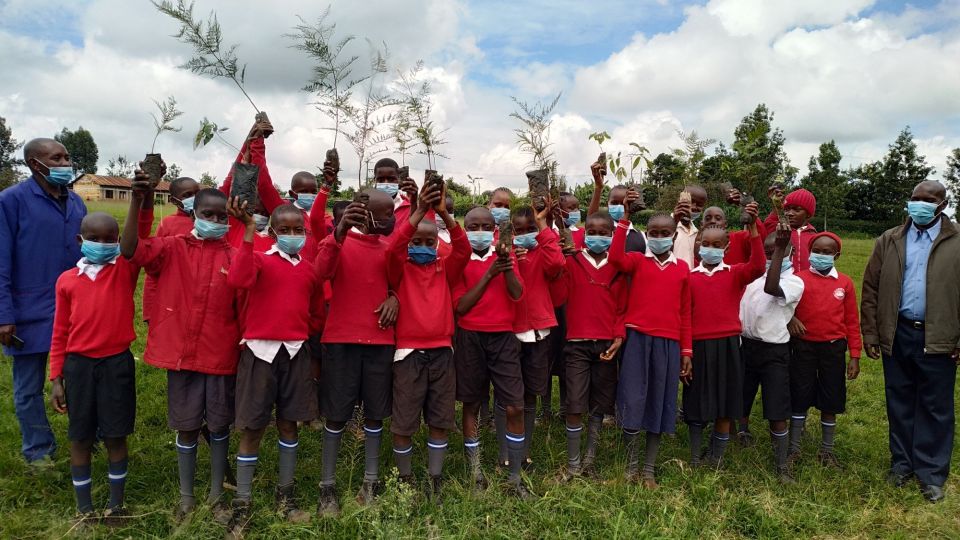 Trees for Kenya are a non-governmental organisation (NGO) registered in Kenya since 2012. We have partnered with them to undertake an ambitious project of greening schools and public areas within Embu County in Kenya. Through the partnership, Trees for Kenya will plant 10,000 trees in 20 schools within several towns in the county.
The new planting, which will include a mixed species of trees including fruit-bearing ones, will contribute towards improving pupils' nutrition, providing fresh air, protecting the schools from strong winds and creating habitat for birds and other wildlife.
Trees for Kenya will also plant 10,000 trees within public areas of the county in order to provide fresh air and shade, create habitats for wildlife and contribute towards offsetting the carbon footprint of the towns.
Community Sustainable Development Empowerment Programme
Community Sustainable Development Empowerment Programme (COSDEP) is a registered NGO that focuses on ensuring continued learning and good practice of ecological agriculture in order to improve food and dietary conditions in Kenya.
The community-based organisation was founded in 2001 in Kiambu and became an NGO in 2004. COSDEP works on a range of community development programmes, including working with farmers to increase agroecology education as well as promoting further knowledge through farmer exchange visits. Since 2010, the NGO has also been delivering their Organic Gardening for Schools Programme, which is designed to benefit the entire school community by educating pupils about growing and eating healthy fruits and vegetables.
Trees for Cities are working with COSDEP to create three new organic gardens in schools in the Kiambu region, which is situated on the edge of Nairobi. These gardens will be interactive teaching spaces where pupils' attitudes towards food growing and healthy eating can change for the better.
Through sustained growing in the established gardens, the schools will be able to improve students' diets through the school feeding programmes as well as sustain an income from the sale of surplus produce.
Association des Amis de La Nature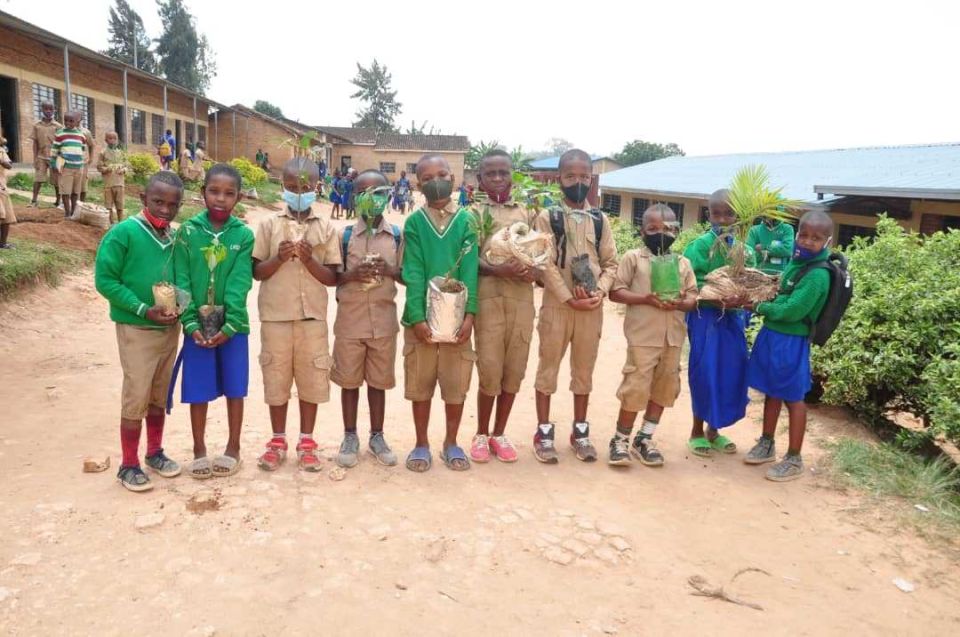 Association des Amis de la Nature (ANA) is an NGO established in Rwanda in 2005. Their key aims are protecting and restoring nature, fighting the numerous threats that affect the environment as well as improving people's everyday lives through their projects.
Trees for Cities first worked in partnership with ANA in 2013 and through projects delivered over the last 7 years, we have successfully engaged over 5,000 local volunteers and school children to establish 25 school-based tree nurseries. Together we have raised and planted more than 75,000 trees across 5 cities in Rwanda: Karongi, Rwamagana, Kayonza, Ruhango, and Nyanza.
Building on this previous work, this year's project will see the planting of an additional 25,000 trees across 10 schools in Muhanga and Gasabo Cities. The new trees will provide a multitude of benefits to the local environment and the school community, by contributing towards climate resilience, improving air quality, creating shade and much more. We look forward to continuing our successful partnership with ANA.
Sharing knowledge and skills
As part the three partnerships, we are also working together to create a range of educational materials to aid environmental learning in our partner schools in Kenya and Rwanda. These will support pupils in learning about tree nursery establishment and management, tree planting and maintenance as well the importance of trees in urban environments. The learning materials will also equip the pupils with knowledge and understanding of the importance of environmental conservation.
Thank you very much to our generous funders for making these projects possible, The Lund Trust, a charitable fund of Lisbet Rausing and Peter Baldwin, and Savills Investment Management.


Donate to Trees for Cities and together we can help cities grow into greener, cleaner and healthier places for people to live and work worldwide.
Donate