Help us plant 25,000 trees in London!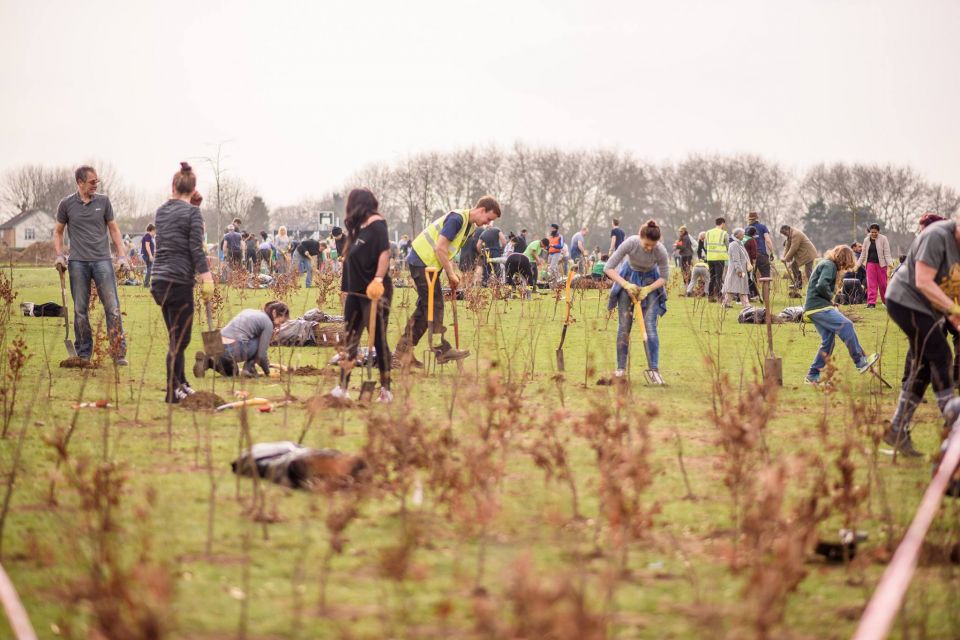 Roll up your sleeves and get involved in London's biggest ever tree planting weekend on 1st and 2nd December!

We're working with the Mayor of London to plant over 25,000 trees in North, South, West and East London. We're celebrating our 25th anniversary this year, so we had to plant this many, naturally.
Want to join in and make London greener? Click on the button below to sign up!
We are delighted to be the lead events partner for the Mayor of London's first mass tree planting weekend and are busy planning fun, family-friendly planting days out in north, south, east and west London. We'll need hundreds of volunteers to help us plant so do join us!"

Kate Sheldon, Trees for Cities' Development Director
NB: Please only sign up if you are sure to come, as we'll need hundreds of people to help plant these trees. It's our biggest challenge yet and you can help us take it on!
More info about the planting events can be found here.
Donate to Trees for Cities and together we can help cities grow into greener, cleaner and healthier places for people to live and work worldwide.
Donate