How Ben is planting trees by walking to work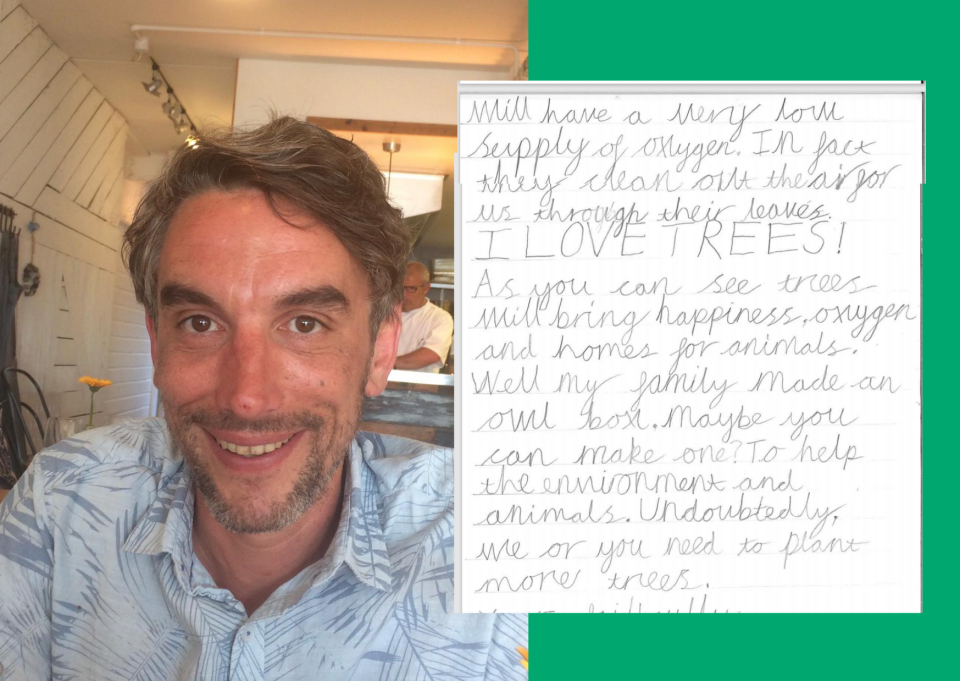 Urban trees provide a multitude of benefits for communities, like cleaning our air and mitigating flood risk, but they also face many threats, one of which is disease. This makes it all the more important to protect the trees we have, and plant more for the ones that have succumbed to illness. And this simple truth has inspired one person to take on a special challenge for our urban trees...
For many of us, the walk to work it isn't a super eventful part of our day. But for Ben Coles, it will be. His job at Somerset Council in Taunton is a staggering 58 miles away from his house in Torquay, and he will be walking the entire route to raise money for our urban trees.

"One of the hardest things about my job is making the difficult decision to have a tree cut down," says Ben. But sadly, due to Ash Dieback in the UK, this part of his job is becoming more and more common. He has wanted to do something for a long time to help replace the trees that he has to cut down as a part of his job.
However, the tipping point for him was when he received a letter from a young boy from Somerset describing the need for more trees. It read:

Dear sir or madam,
I believe that we need more trees in Somerset. Every year 15 billion trees get chopped down for this reason I think we need more trees to be planted. For example animals need homes and they need more. Thus we will have a very low supply of Oxygen. In fact they clean out the air for us through their leaves. I LOVE TREES! As you can see trees will bring happiness, Oxygen and homes for animals. Well my family made an owl box. Maybe you can make one? To help the environment and animals. Undoubtedly we or you need to plant more trees.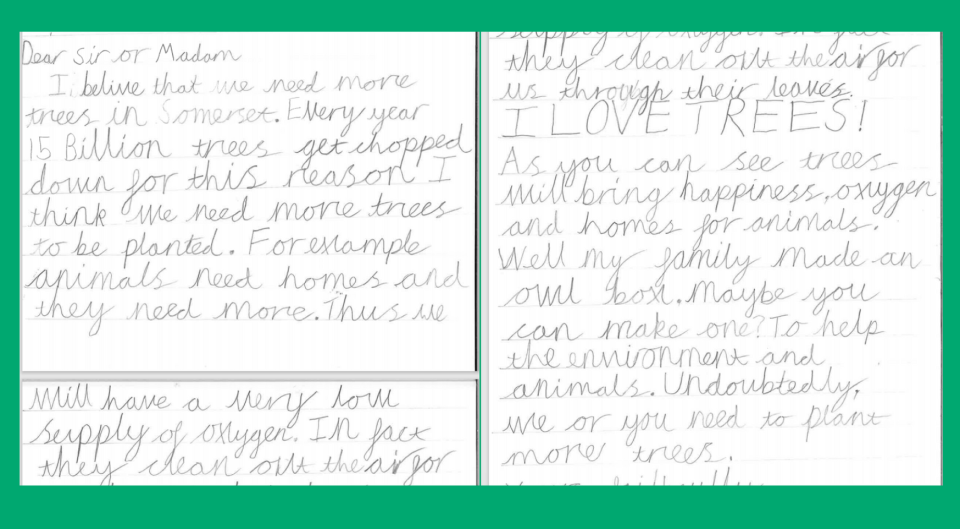 This moved Ben to tears - "After I'd had a cry, I had a think about how I could do more." And then it struck him: "Having not been to my office for over a year, I thought I could try and walk to work on my first day back, from Torquay to Taunton."
Ben will walk a whopping 58 miles to his office, which will include a huge 850m ascent along the way there. The walk will happen 21st-22nd July 2021.
If you want to support Ben's fundraising efforts and help us plant more trees, you can donate to his JustGiving page here.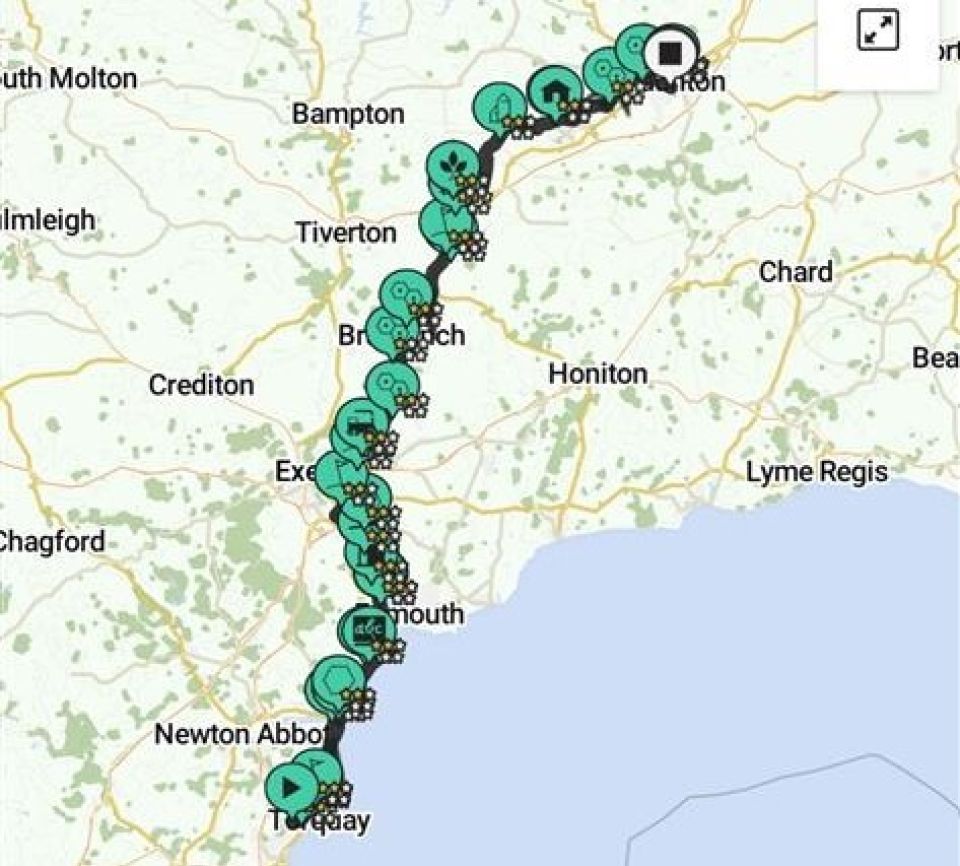 Challenge yourself!
Whether you're a keen marathon runner, a cross-country cyclist, or just starting out with a 5k run, we'll have an event for you. Click below to see what's happening in your area...
Find out more
Donate to Trees for Cities and together we can help cities grow into greener, cleaner and healthier places for people to live and work worldwide.
Donate