How London's Second Most Polluted Primary School is going from Grey to Green
Last year, we celebrated the launch of St Paul's CE Primary School's "Grey Goes Green" Woodland - our first Planting Healthy Air in Schools project. 
St Paul's CE Primary School is located in central Hammersmith, directly under the Hammersmith Flyover. Its pupils are exposed to high levels of noise pollution and fumes from the 100,000 vehicles that use the flyover every day. In 2017, the Mayor of London commissioned an air quality audit of fifty primary schools across the capital, and St Paul's CE Primary School was named the second most polluted. 
After a campaign spearheaded by the school, and a project with Trees for Cities, the school has become home to an urban woodland, providing a greener, healthier shelter for pupils to learn and play in.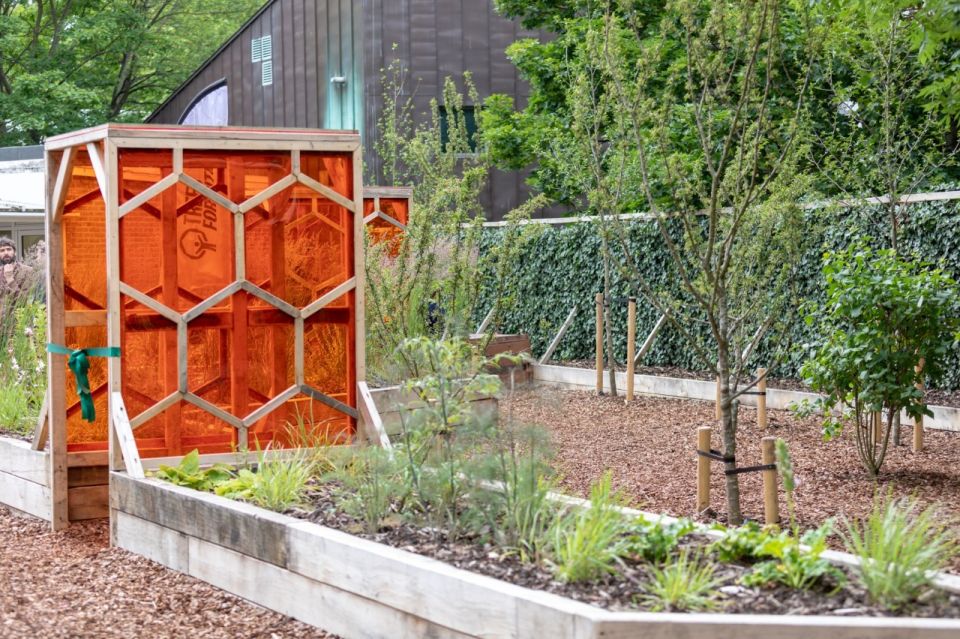 Upon learning that they were the second most polluted primary school in London, the St Paul's community launched a campaign called "Grey Goes Green" to educate pupils, parents and the Hammersmith community of the impact of air and noise pollution on the health of their pupils. So successful was this campaign that they launched a project with our charity to remove a large area of grey concrete in order to make the playground greener and to help mitigate poor air quality. 
The creation of the woodland started in late 2018 and was recently completed. The pupils now enjoy the green space for learning and play. Claire Fletcher, head teacher, said:
"We finally have a renewed greener space which will tackle poor air quality, demonstrate the vital link between green spaces and learning, and serve as a sanctuary from the noise and bustle of the city. And it will only grow in its value to us, continuing to show all who see it that green spaces like this make a school and a city healthier."

Claire Fletcher, head teacher
The 'urban woodland' was opened by the Vicar of St Paul's Hammersmith, Simon Downham, who reflected on the area's history, particularly Capability Brown, the esteemed landscape architect who was a member of the church.
"Capability Brown lived in Hammersmith, which was home to the great market garden. It spread all the way down the river down to Fulham, and he lived here because the greatest plantsmen in the country were based in that market. Looking at history and the current picture, there's a deep synchronicity between the work of Brown, and the greening of these school grounds."

Air quality is but one environmental issue for our society to tackle, and projects like this are an example of how a community can come together to make a difference. Looking to the future, and reflecting on lessons to be learned from today's youth, David Elliott, Chief Executive at Trees for Cities said:

​The issues are stacking up against us - whether it's biodiversity loss, plastic in our oceans, or poor air quality. The only way we'll be able to tackle what are essentially existential issues for us, is for young people to have the ambition and desire to go out into the world and do something about them. I'm incredibly enthused and inspired by younger generations who are rightly telling us what we should be doing, or what we should have done in the past to take these issues on. The seeds of change are sown on the school grounds, and projects like this drive it forward. Let's keep up the momentum for ourselves, today's children and generations to come.

David Elliott, Chief Executive at Trees for Cities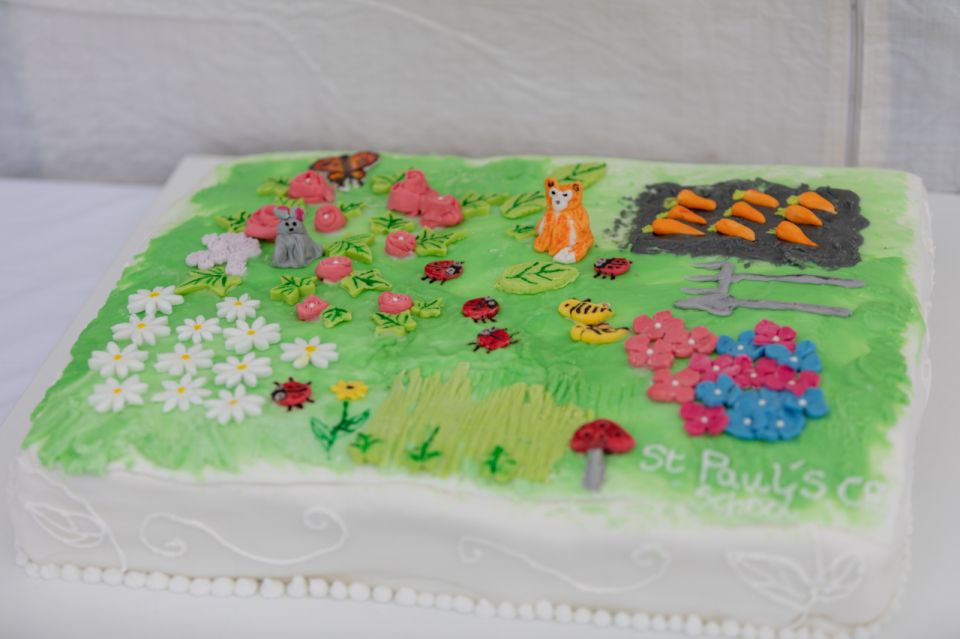 St Paul's Urban Woodland was funded by the London Borough of Hammersmith and Fulham, Hammersmith BID, Mayor of London, School Travel Plan Fund, The Finnis Scott Foundation, DS Smith Charitable Foundation, Tanner Trust, Kudos TV, WasteCare and Tideway.
Planting Healthy Air
We've been working with schools to enrich and improve grounds for learning and play since 1993, and now we're doing more. 
Learn more
Donate to Trees for Cities and together we can help cities grow into greener, cleaner and healthier places for people to live and work worldwide.
Donate