What we got up to in National Tree Week 2020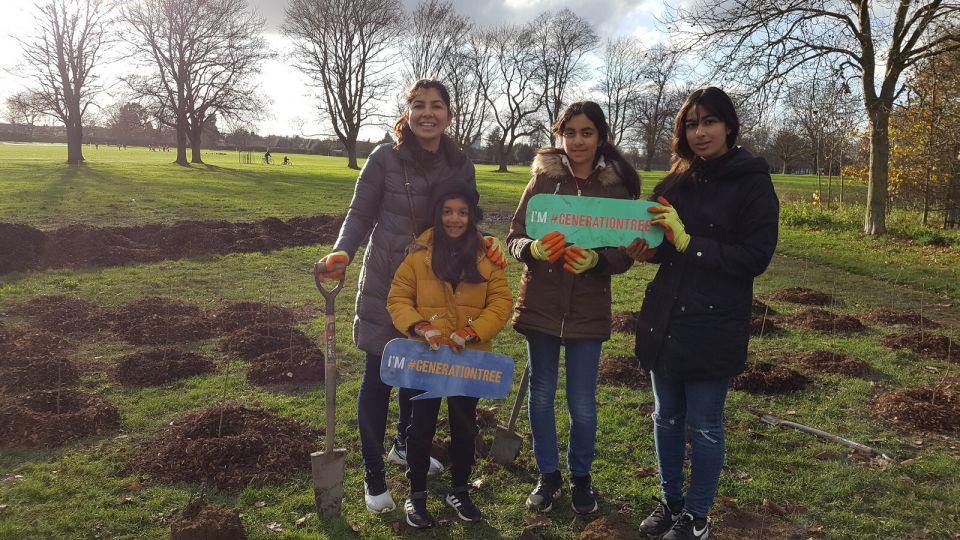 National Tree Week has been filled with lots of tree planting, despite the pandemic. Have a look at our highlights!
We couldn't do our big mass tree planting days this year, but we have still kept busy! In London, we've delivered over 100 small, safe, socially distanced planting workshops with a total of 462 local people.
As well as planting thousands of trees up and down the country, we were particularly thrilled that BBC Countryfile featured our Bradford project in their show.
Our National Tree Week work has been made possible thanks to partnerships with local councils, funders, and the support from players of People's Postcode Lottery.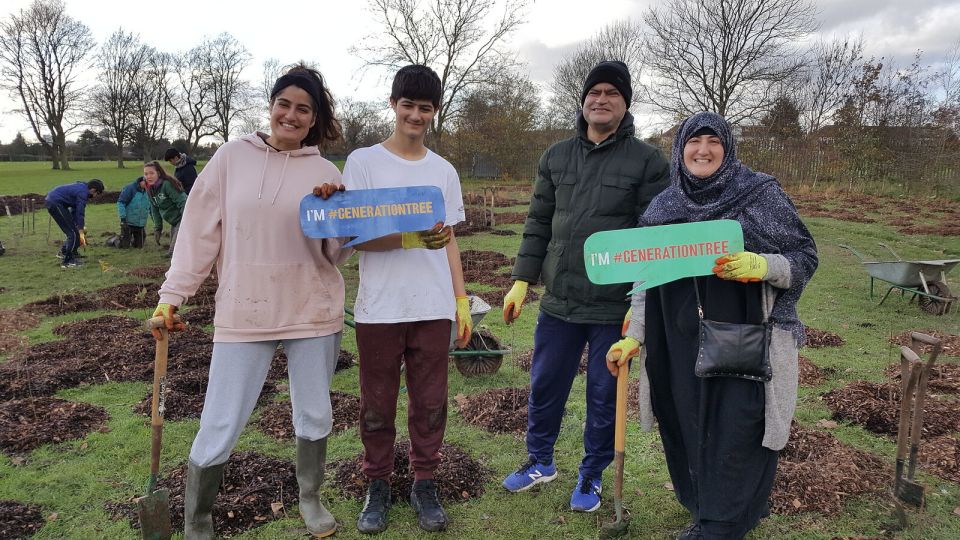 Seven Kings Park 
Over the course of National Tree Week, we planted 5000 whips at Seven Kings Park in East London, with the help of some lovely volunteers as well as our wider staff. In 2018, we planted 50 large trees there with 181 local people, so it felt good to be back!
Together with our partners London Borough of Redbridge and Vision Redbridge Culture & Leisure, we've extended the woodland habitat in the north playing field in the park. A resilient mix of species was selected to best support urban wildlife and help prevent flooding in the area.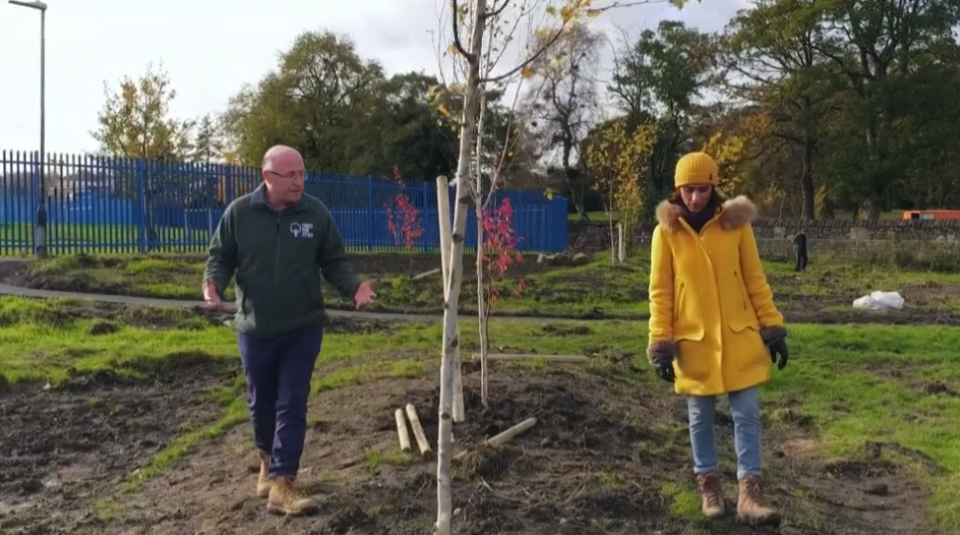 BBC Countryfile in Bradford
How cool is this? On Sunday 29 November, we were thrilled that our planting project in Bradford in partnership with Bradford Council was featured on BBC's Countryfile. The Tree for Every Child project will see £250K invested in planting approximately 55,000 trees over the next two years across the district – the equivalent of a tree for every primary school child. 
It was made possible due to funding from the People's Postcode Lottery, The Dulverton Trust, The Prince of Wales's Charitable Fund and The Arbor Day Foundation.
In case you missed it, the programme is available to watch on BBC iPlayer (we're on from 25:30).
Big Give - a huge thank you!
This year, we took part in The Big Give's Christmas Challenge, the UK's largest match-funding campaign, for the first time. Our campaign centred around enabling and inspiring the next generation of tree planter and protectors under the banner of #GenerationTree, and ran between 1st and 8th December.
Our campaign had a fundraising target of £2,620, which would be matched by pledgers from our major donors, as well as The EQ Foundation, who championed the campaign. This gave us a total target of £5,240.
We had an unprecedented response to the campaign, and managed to smash our target within 21 hours! And after the week had ended, we managed to raise a grand total of £7,907, which was way above what we expected. What a way to celebrate National Tree Week!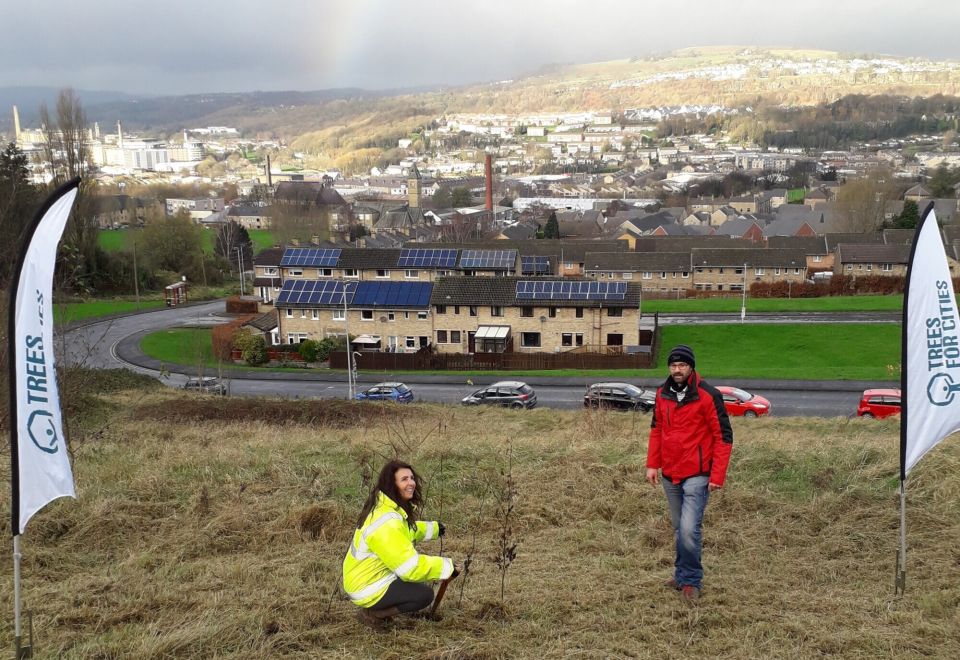 Planting at Windhill
We planted a number of trees off Wrose Brow Road, Windhill, Bradford, as part of the Tree for Every Child project. The project is being run in partnership with Bradford Council, with funding from the People's Postcode Lottery, The Dulverton Trust, The Prince of Wales's Charitable Fund and The Arbor Day Foundation.
Greening schools in Hull
We also made Hull greener during National Tree Week! Together with our partners, we planted 3750 trees at Alderman Cogan School in East Hull. Big thanks to our partner PATT Foundation, as well as The Green Task Force who helped with the planting on the day.
The project is also contributing to the One 'Hull' of a Forest campaign!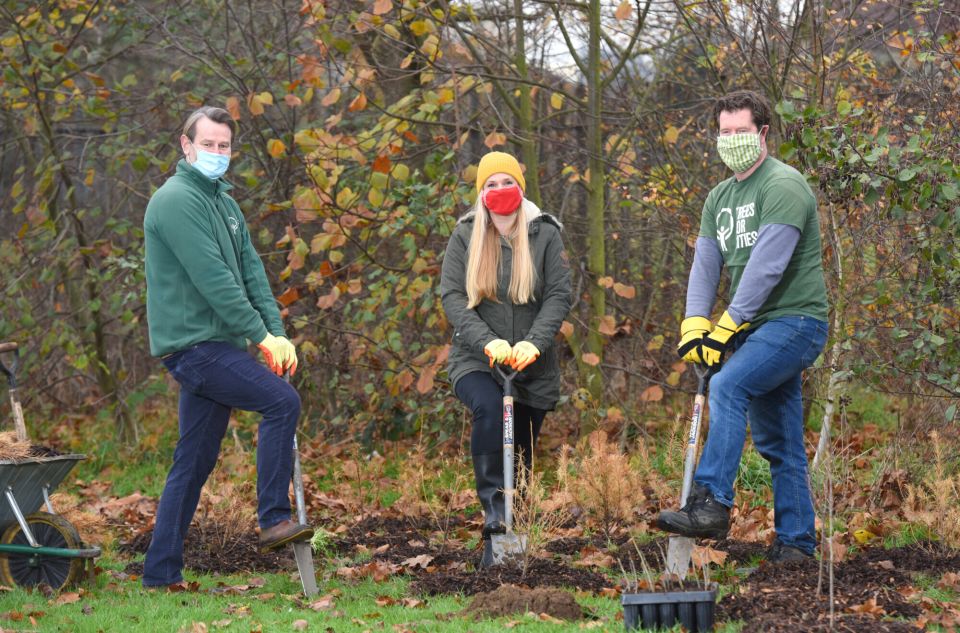 New partnership with Ocado
National Tree Week saw us unveil our new partnership with the UK's greenest grocer, Ocado! Through the partnership, Ocado will be making an initial donation of over half a million pounds to the charity, enabling at least 100,000 urban trees to be planted, to offset CO2 emissions. These trees will also bring a multitude of benefits, including tackling the climate crisis, cleaning our air, protecting against flood risk and creating habitats for wildlife, as well as the incalculable aesthetic, cultural and historical value they bestow on society.
Jo West, Ocado's Head of Sustainability said: "We're thrilled to partner with Trees for Cities. The benefits of planting trees are enormous and in urban environments, they are even more important: they help promote healthier environments for the communities that live there. Ocado is committed to ensuring we operate sustainably and we have numerous initiatives launching in 2021 to show how seriously we are taking this".
Read more here.
Our planting season continues until Spring time, so watch this space! If you like to get involved with us and #GenerationTree, click here.
Donate to Trees for Cities and together we can help cities grow into greener, cleaner and healthier places for people to live and work worldwide.
Donate