On Sheffield City Council's new approach to managing the city's street trees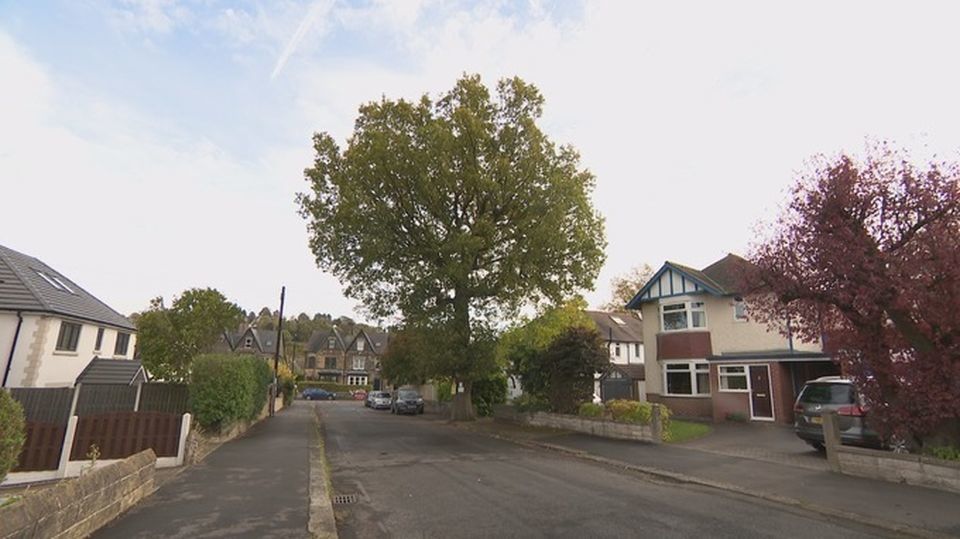 Sheffield City Council has recently announced a new approach to managing the city's street trees. This comes after months of tireless campaigning by local residents and Sheffield Trees Action Group (STAG), a group assembled soon after the council began their Streets Ahead programme, which has led to the removal of more than 5,000 trees.  
After discussions with STAG, the Council has put forward a compromise that will mean fewer trees are felled, and those that are to be condemned will be removed over a longer period of time. This proposal will mean that around a third of the 305 trees that were previously condemned will be saved with new engineering solutions, ongoing maintenance and monitoring. Among the trees to be retained is the 150-year-old Vernon Oak, one of Sheffield's most iconic trees. In 2017, Trees for Cities and the Woodland Trust offered to save this particular tree by putting forward a more cost-effective and appropriate solution. 
This new approach is a turning point that has come after months of pressure from STAG, local residents and organisations including Trees for Cities and the Woodland Trust. Through development of a new street tree strategy, we look forward to seeing Sheffield City Council continuing to make improved decisions to preserve and protect the city's trees. We're watching progress closely to see that commitments are fulfilled.
"We are glad to see that Sheffield City Council has announced a change in approach to managing the city's street trees and has pledged to save more trees, including the much loved Vernon Oak. Due to the Streets Ahead programme, thousands of trees have been felled, when sadly many of them could have been saved; had these decisions been made sooner, more could have been retained. This situation has demonstrated a pressing need for more strategic and long term decision-making around the management of trees in order to ensure that their multiple benefits to people and nature are realised and enhanced."

David Elliott, Chief Executive, Trees for Cities
"The Woodland Trust welcomes this announcement as a move towards collaboration, for the benefit of trees and people. There is much to do, but this is an opportunity to finally bring street tree management back in line with the city's wider green credentials. A decision to save the Vernon Oak, memorial trees, and the intention to develop a new and inclusive street tree strategy are welcome news. Together with Trees for Cities, we continue to offer assistance in moving forwards. We hope that all of this activity will lead to agreement across the board that more of Sheffield's trees could, and should be saved. The on-going Forestry Commission investigation is, in itself testament to the serious nature of the situation. Due credit must be given to the tireless efforts of campaigners who continue to prove that people not finance must be at the heart of such decision-making."

Beccy Speight, Chief Executive, Woodland Trust
Notes to Editors
For further information contact the Woodland Trust press office on 01476 581121 or email stevemarsh@woodlandtrust.org.uk 
About Trees for Cities 
Trees for Cities is the only UK charity working at a national and international scale to improve lives by planting trees in cities. We get stuck in with local communities to cultivate lasting change in their neighbourhoods – whether it's revitalising forgotten spaces, creating healthier environments or getting people excited about growing, foraging and eating healthy food. 
To date, the charity's dedicated volunteers have planted over 800,000 trees in cities up and down the UK, and around the globe. This year, Trees for Cities engaged 15,000 people, including 4,000 volunteers and community members, more than 1,700 corporate volunteers and 11,000 school kids. From planting almost 73,000 trees this year to getting excited about fruit and vegetables, they've all been part of making cities greener.  
About Woodland Trust 
The Woodland Trust is the largest woodland conservation charity in the UK. It has over 500,000 supporters. It wants to see a UK rich in native woods and trees for people and wildlife. 
The Trust has three key aims:  i) protect ancient woodland which is rare, unique and irreplaceable, ii) restoration of damaged ancient woodland, bringing precious pieces of our natural history back to life, iii) plant native trees and woods with the aim of creating resilient landscapes for people and wildlife. 
Established in 1972, the Woodland Trust now has over 1,000 sites in its care covering over 22,500 hectares. Access to its woods is free. 
Sheffield Tree Action Groups won the Woodland Trust's Special Award for action on Street Trees at the first annual awards ceremony on the 24th November 2018 – Tree Charter Day: https://savesheffieldtreesorguk.files.wordpress.com/2018/11/25th-november-2018-woodland-trust-street-tree-awards1.pdf 
Donate to Trees for Cities and together we can help cities grow into greener, cleaner and healthier places for people to live and work worldwide.
Donate