Our latest organisational strategy is here!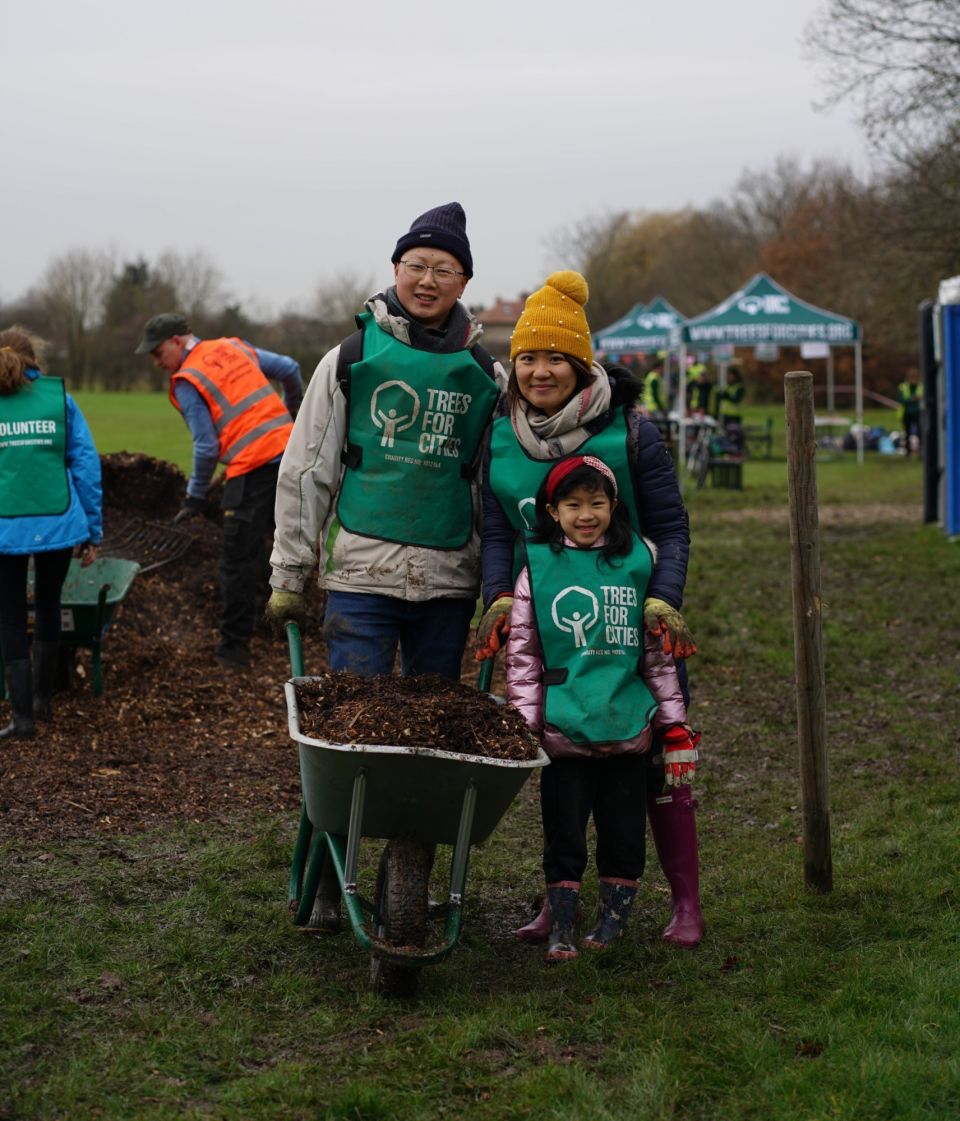 Our vision for the future is here!
In the 29 years that Trees for Cities has been planting urban trees, we have always been an ambitious organisation seeking to change the world by creating greener, healthier cities for everyone to enjoy. From humble beginnings in 1993 to the present day, we have planted over 1.2 million urban trees thanks to the strength, help, and ambition of our community of volunteers, donors, and staff.

As the effects of the global climate crisis are being felt more and more, we have channelled this ambition to create our vision for the future, which includes where and how we and our community sit within the fight against the climate crisis.

The first three years of this vision, between now and 2025, have been set out in our brand new organisational strategy, The Turn of Trees. Within this, our three core values, to plant, protect, and promote urban trees, are outlined with what we need to do collectively to turn the tide of climate change within towns and cities.

You can read our vision for the future by clicking the button below:
Donate to Trees for Cities and together we can help cities grow into greener, cleaner and healthier places for people to live and work worldwide.
Donate