Our planting season: In numbers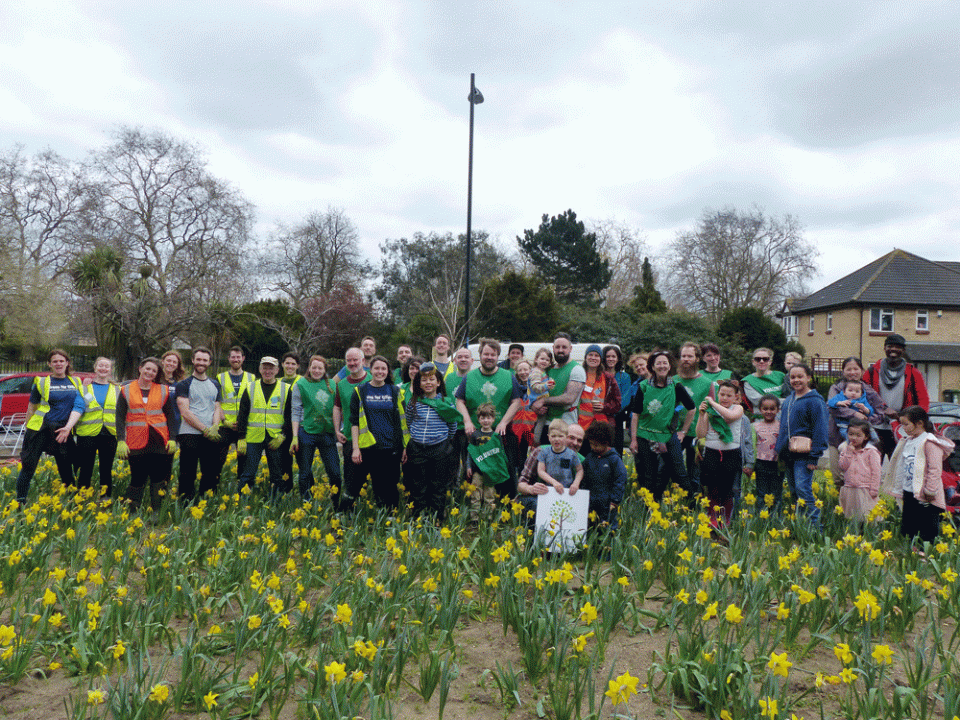 This season we've yet again done what we do best: planted trees, spruced up cities and created Edible Playground so kids can grow and sow their own healthy food.
And yet again we couldn't have done it without our wonderful volunteers! We're very proud of what we accomplished this season (which ran from October to March). Let's have a look at the results:
49
planting projects across 20 London boroughs
25
projects in 20 UK cities and towns, including 8 where we'd never worked previously
3
projects internationally, across Nairobi and Rwanda
72,975
trees planted in total
1,075
volunteers in London. 73% lived in or had links with the local community
5,623
volunteers across the UK
1788
corporate volunteers
4,545
international volunteers
11,238
school children helped us plant trees and sow vegetables
14
Edible Playgrounds
in London, Liverpool and Birmingham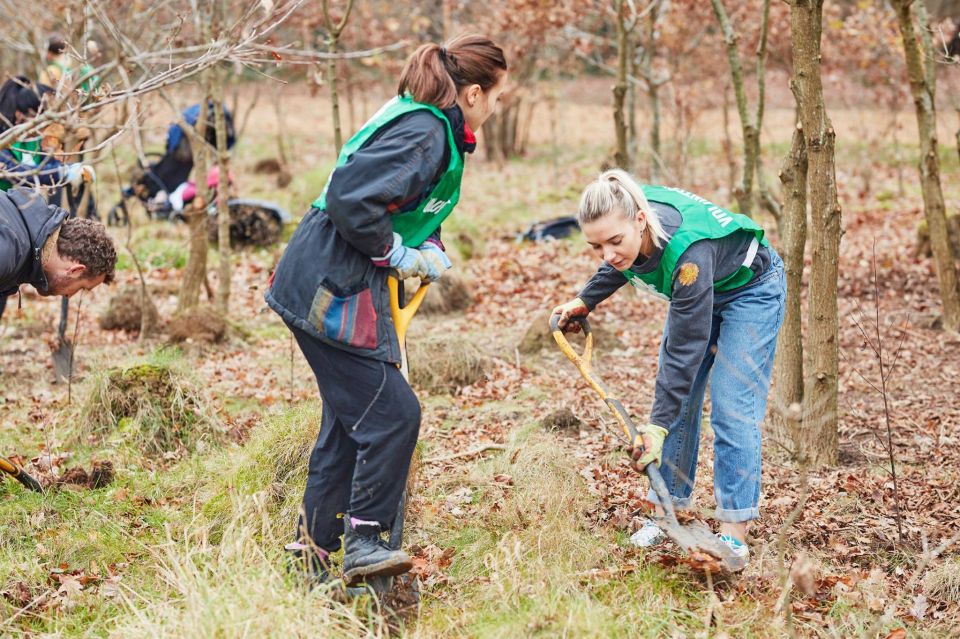 With the help from our volunteer crew we're now one step closer to our goal of planting 1 million urban trees by 2020! And difficult weather won't stop us...
Despite the snow and storms last winter, we are proud to have planted more trees across more cities than ever before. We couldn't have done it without our incredible volunteers and network of partners. Thanks to them we have created urban woodlands in cities across the UK, from Redruth in Cornwall up to Edinburgh, creating vital places for communities to escape from the stresses of city living and get a breath of fresh air.

Kate Sheldon, Development Director/Deputy Chief Executive
Highlights
Planting with People's Postcode Lottery: The planting day in Edinburgh in March marked the beginning of our partnership with People's Postcode Lottery. In Craigmillar, the benefits of the new urban woodland will help to combat noise and air pollution, as well as boost the physical and mental health of people living in the area.
We announced a £300,000 award thanks to players of the People's Postcode Lottery. Over the next three years, this grant will help us achieve our  goal of planting 1 million trees by 2020 and make cities and towns up and down the country, greener, happier and healthier places to be.
Ealing i-Tree: The i-Tree Eco tool has been developed to help quantify and value some of the environmental benefits provided by urban trees, including carbon storage, carbon sequestration, stormwater reduction, and pollution removal.
We partnered with Ealing Council, Treeconomics, Forestry Commission, Forest Research and the Greater London Authority to deliver London's first borough-wide i-Tree Eco project. Explore the website to find out more about the structure, function, and value of Ealing's trees.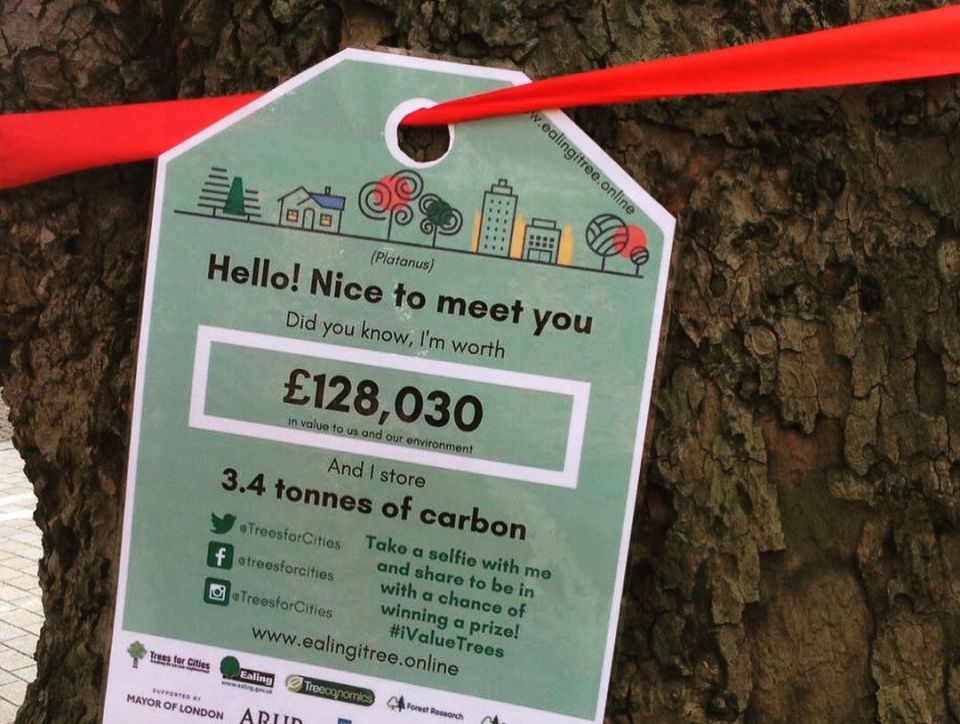 Edible Playgrounds blossom: We're creating more Edible Playgrounds than ever before, thanks to our wonderful partners. This year, our partner energy company Bulb really got stuck in, and volunteered on a number of Edible Playgrounds. They even managed to get the Royal Family (sort of) involved!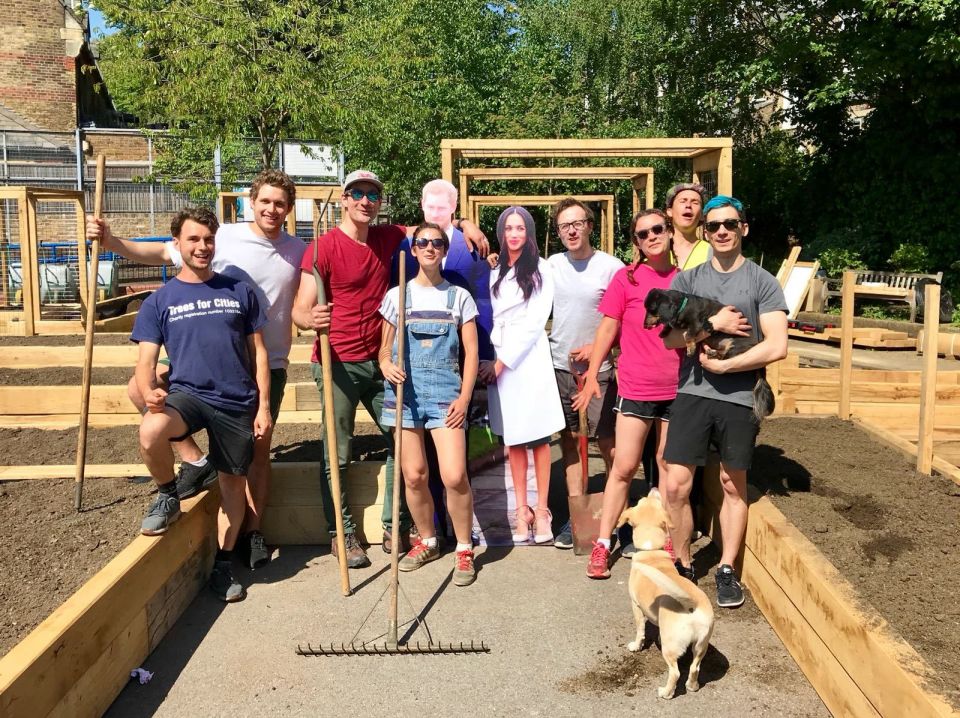 Heard through the grapevine
We don't like to brag – so we're getting our volunteers to do it for us! Here's a few personal testimonials from volunteers who were involved in our London projects.
I live locally to Loxford Park and I think that this project has been absolutely amazing in showing the importance of a community coming together to help improve our environment. I would really like to highlight the fantastic partnership between Loxford residents, Redbridge Council and Vision, and Trees for Cities to make Loxford Park more bright, green, safe and beautiful! I'd encourage other residents and groups across the borough to also sign up to support.

Connor Twomey, Community volunteer, on our Loxford Park planting day
I was really happy to hear of Trees for Cities' plan to support our local communities to plant trees on Horsenden Hill. Getting people involved in action to improve our area, and with a long term visible benefit to everyone seemed a perfect idea. The day itself was so exciting - TfC had planned everything so well, and people came in huge numbers. I have never seen such a mix of ages and people from different backgrounds in all my years of community activity. It was great to see such diversity, and such commitment - everyone talked as they worked together, and we all glowed with pride by the end of the two days of digging and planting.

Deborah Worsley, Perivale Resident, on our Horsenden Hill planting day
Donate to Trees for Cities and together we can help cities grow into greener, cleaner and healthier places for people to live and work worldwide.
Donate